Marketing Manager for Gina Gibney Dance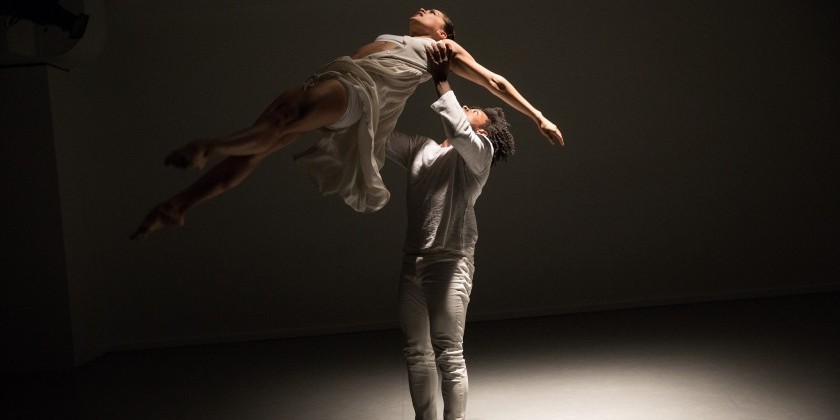 Company:
Gina Gibney Dance
GINA GIBNEY DANCE, INC. MARKETING MANAGER POSITION DESCRIPTION – OCTOBER 2020
The mission of Gibney is to tap into the vast potential of movement, creativity and performance to effect social change and personal transformation. Gibney's vision is to deploy resources and bring together disparate communities to ignite a cultural renaissance that has ripple effects far beyond the studio and stage. Gibney values:
• Respect – we are inclusive, courteous, and thoughtful
• Advocacy – we are supportive, principled, and catalytic
• Responsibility – we are collaborative, responsive, and empowering
• Action – we are resourceful, proactive, and entrepreneurial

These values are intrinsic to Gibney and guide how we work together and interact with our core audiences.
POSITION SUMMARY
The Marketing Manager (MM) works to advance Gibney's mission and programming as part of a coordinated team including the Director of Marketing, Marketing & Audience Services Manager, and Digital Media Manager. The MM is responsible for implementing and reporting on digital marketing strategies, creating and sharing content that promotes Gibney's mission and programs, and supporting design and website projects. This position does not currently manage any staff members, but in the future may manage one Marketing Associate and/or Social Media Associate.

Reporting to the Director of Marketing, the MM is a full-time, non-exempt position.
RESPONSIBILITIES GENERAL
• Possesses an extraordinary level of attention to detail and expertise in Gibney's brand, voice, and programmatic offerings
• Absorbs and distills complex information to create clear, well-designed communications to a broad array of audiences
• Works collaboratively and proactively across the organization to promote the full depth and breadth of Gibney programming
• Ensures that the Gibney Staff and Board are informed of events and updates through weekly and monthly email newsletters

DIGITAL MARKETING
• Generates engaging and strategic content across multiple channels, including social media, email, and the Gibney website
• Analyzes the efficacy of digital marketing campaigns through weekly reporting
• Manages social media and email calendars in collaboration with the Director of Marketing
• Drafts, schedules, and monitors posts on Gibney's social media feeds
• Drafts, schedules, and monitors emails promoting performances, programs, classes, and other organizational updates
• Updates the Gibney website and performs regular audits to ensure information is accurate
DESIGN & PRINT MARKETING
• Creates flyers, postcards, posters, signage, and other promotional materials, adhering to brand guidelines
• Coordinates distribution of biannual Season Brochures and other printed materials
• Designs and prints programs for in-person performances
• Assists with the creation and design of certain marketing and fundraising materials, including Gibney's Annual Report and Annual Appeal

OTHER
Gibney is a growing organization and employees are often called upon to perform other duties that are essential to accomplish organizational goals and meet important deadlines.

NONPROFIT EMPLOYMENT CONSIDERATION
Gibney is a mission-based nonprofit performing arts organization. Working in this sector can be personally rewarding with intrinsic benefits and distinct opportunities for growth. However, the compensation will never match that of the private sector or more highly resourced art forms. Candidates for employment are advised to carefully consider their decision to work in this field before seeking or accepting employment at Gibney.
QUALIFICATIONS
The model Marketing Manager candidate will possess the following experience and qualifications:
• Minimum of two years relevant experience in a marketing or communications role.
• Knowledge of the performing arts field with a strong interest in dance.
• Experience managing social media business accounts, email marketing campaigns, and content calendars.
• Detail-oriented and precise in written communication and design.
• Exceptional and compelling writing and visual storytelling skills.
• Interest in digital trends, social media best practices, data analysis, and design.
• Ability to work collaboratively and prioritize a large volume of tasks.
• Proficient with Microsoft Office and Adobe Creative Suite programs (Photoshop, InDesign, Illustrator, Acrobat).
• Basic knowledge of HTML and Content Management Systems (WordPress or similar).
• Experience with Facebook/Instagram Advertising, Google Analytics, PatronManager, or video editing a plus.

EQUAL OPPORTUNITY STATEMENT
Gibney provides equal employment opportunities to all employees and applicants for employment and prohibits discrimination and harassment of any type because of race, color, religion, sex, sexual orientation, gender identity or expression, the status of being transgender, age, national origin, marital status, citizenship or veteran status, disability, or any other characteristic protected by law. This policy applies to all terms and conditions of employment, including recruiting, hiring, placement, promotion, termination, layoff, recall, transfer, leaves of absence, compensation, and training.

APPLICATION INSTRUCTIONS
To be considered for the position, please send a resume and cover letter to:

Julia Vickers
Director of Marketing
Julia@gibneydance.org

Please include your first and last name and "Marketing Manager" in the subject line of your email. We hope to fill this position by early- or mid-November and encourage you to submit your application early. No phone calls, please.

The general salary range for this position is $40,000-$45,000; however, exceptionally qualified candidates will be considered at levels commensurate with their experience.

All expressions of interest and conversations will be held in the strictest confidence. References will not be contacted without the candidate's permission. Incomplete submissions will not be considered, nor will submissions sent via USPS or fax.