Advertise With Us
Make an impression — place an ad on The Dance Enthusiast and receive thousands of eyes on your work every week. Learn more. 
Contribute
Your support helps us cover dance in New York City and beyond! Donate now.
Martha Graham Dance Company presents Surreal Graham as part of GrahamDeconstructed and Performa 13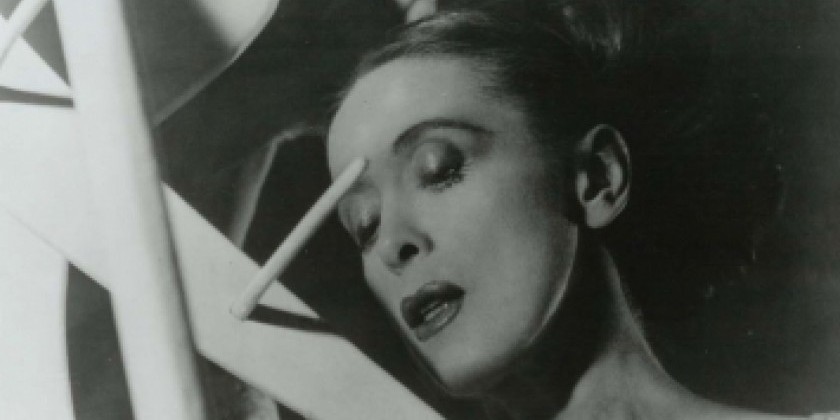 Company:
Martha Graham Dance Company
Martha Graham Dance Company
Surreal Graham: Herodiade and Spectre-1914
As part of Performa 13
November 19–21, 2013
New York, NY, October 25, 2013 – The Martha Graham Dance Company will present two Martha Graham masterworks, Herodiade (1944) and Spectre-1914 (1936), as part of the Company's GrahamDeconstructed Series and Performa 13. The program will include a brief commentary on Graham's connections to Surrealism as well as archival footage of performances by Graham. Surreal Graham runs November 19 through 21, at 6:30pm, at the Martha Graham Studio Theater.
This special program offers an intimate look at two Graham masterworks created during the height of the Surrealist movement. Graham principals Miki Orihara and Katherine Crockett will dance the rarely performed Herodiade (1944). Originally titled The Mirror Before Me, this dance has an evocative set by Isamu Noguchi and music by Paul Hindemith. Crockett will also perform the iconic solo Spectre-1914 from 1936, created the same year MoMA presented "Fantastic Art, Dada and Surrealism." The evening includes a screening of archival footage of Graham herself in both dances. Commentary on the possible Surrealist connections will be offered by Graham Company Artistic Director Janet Eilber, and on November 19th only, by art historian and expert on Surrealism Mary Ann Caws. The event includes a Q&A with the artists.
Tickets are $20 and can be purchased online at http://marthagraham.org/performa13/. Martha Graham Studio Theater, 55 Bethune Street, 11th floor, New York, NY 10014.
Martha Graham has had a deep and lasting impact on American art and culture. She single-handedly defined contemporary dance as a uniquely American art form, which the nation has in turn shared with the world. Crossing artistic boundaries, she collaborated with and commissioned work from the leading visual artists, musicians, and designers of her day, including sculptors Isamu Noguchi and Alexander Calder and composers Aaron Copland, Samuel Barber, and Gian Carlo Menotti. During her long and illustrious career, Graham created 181 dance compositions. During the Bicentennial she was granted the United States' highest civilian honor, The Medal of Freedom. In 1998, TIME magazine named her the "Dancer of the Century." The first dancer to perform at the White House and to act as a cultural ambassador abroad, she captured the spirit of a nation. "No artist is ahead of his time," she said. "He is his time. It is just that the others are behind the time."
About the Martha Graham Dance Company
The Martha Graham Dance Company has been a leader in the development of contemporary dance since its founding in 1926. Today, the Company is embracing a new programming vision that showcases masterpieces by Graham, her contemporaries and their successors alongside newly commissioned works by contemporary artists. With programs that unite the work of choreographers across time within a rich historical and thematic narrative, the Company is actively working to create new platforms for contemporary dance and multiple points of access for audiences. It is home to the Martha Graham School.
Since its inception, the Martha Graham Dance Company has received international acclaim from audiences in more than 50 countries throughout North and South America, Europe, Africa, Asia, and the Middle East. The Company has performed at the Metropolitan Opera, Carnegie Hall, the Paris Opera House, Covent Garden, and the John F. Kennedy Center for the Performing Arts, as well as at the base of the Great Pyramids in Egypt and in the ancient Herod Atticus Theatre on the Acropolis in Athens. In addition, the Company has also produced several award-winning films broadcast on PBS and around the world. More information can be found at www.marthagraham.org.
About Performa
Performa is the leading organization dedicated to exploring the critical role of live performance in the history of twentieth-century art and to encouraging new directions in performance for the twenty-first century. Perform 13, the only biennial dedicated to new visual art performance, will transform New York City into an international platform celebrating live art November 1–24, 2013. More information at www.performa-arts.org.