Martha Graham Winter Intensive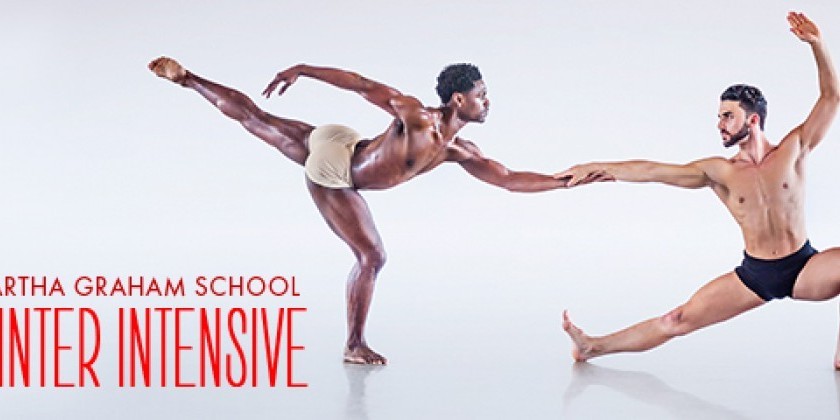 Company:
Martha Graham Center
Graham Technique – The Martha Graham Technique™ is based on the core power of Graham's signature contraction and release. The Technique promotes strength, stamina, and self-expression and serves as a foundation for excellence in many styles of dance. 
Graham Repertory – The study of Graham's classic choreography offers students a deeper understanding of Graham's expressive style as well as practice in valuable performance techniques.
Composition – This exploration of dance-making guides students in creating movement phrases, discovering their own artistic voice, and developing a personal 'toolbox' of choreographic techniques.  
Ballet – Ballet training at the Martha Graham School focuses on the individual student's abilities. The classes are structured to enhance and support the study of the Graham Technique.
Also Offering
 – Gyrokinesis, Open Classes, Contemporary, Master Classes
Classes will take place at our Westbeth studios:
55 Bethune Street, 11th and 3rd Floors, NYC, 10014
View class times and specifics HERE
Photo: Martha Graham School dancers Antonio Cangiano and Leon Cobb. Credit: Brigid Pierce.