Martita Goshen's Earthworks, April 18-20/Mark Morris Dance Center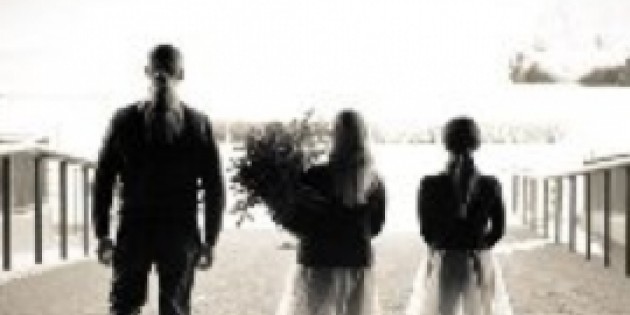 A Tribute to Thoroughbred Racehorses Barbaro and the Brilliant Ruffian
MARTITA GOSHEN'S EARTHWORKS
premieres
'TURNING HOME'
A Tribute to Thoroughbred Racehorses Barbaro and the Brilliant Ruffian
April 18-20 (Thursday & Friday at 8 PM; Saturday at 7:30 PM)
Mark Morris Dance Center, James and Martha Duffy Performance Space, 3 Lafayette Avenue, 5th floor, Brooklyn
Tickets: 0
Choreography: Martita Goshen with
Dancers: Ruthlyn Salomons, Grace Ho, Patricia Ruiz, Richard Kilfoil, Vanessa Ferranti, Carla Rigon, Sara Morgan, Judith Rivera Schneider, Anna Jennett,
joined by female equestrian and jockey Janice Blake Baeza
Music: Art Baron, composer David Darling, cellist
Video: Peter Richards
Lighting Design: Aaron Copp
Martita Goshen's Earthworks - 9 dancers joined by female equestrian and jockey Janice Blake Baeza - will premiere her "Turning Home," a tribute in dance and film to the greatness and goodness of American thoroughbred racehorses Barbaro and the brilliant Ruffian, who both died tragically and too soon. The one-hour work has original music by Art Baron of the Duke's Men, and Grammy Award-winning cellist/composer David Darling, and video by Peter Richards. Three performances, April 18-20, at the Mark Morris Dance Center, 3 Lafayette Avenue in Brooklyn.

The expression "turning home" refers to the time in a race when the horse and jockey come around to the final turn. It is a dramatic and defining moment in which it is apparent if there is heart in both the horse and jockey, and whether they are in true partnership.

Six years ago, choreographer/dancer Martita Goshen became interested in horses and thoroughbred racing. Never one to pursue her passions half-heartedly, Martita delved into that world, researching the backstretch lives and paths to the derby and triple crown of the magnificent animals. Martita observed the grooms, jockeys, trainers and owners, as well as the horses in racetracks and barns along the Eastern seaboard, studying the landscapes that made and trained these supreme athletes.

Those experiences are reflected in both the film and dances of "Turning Home." The work is also influenced by Goshen's childhood upbringing with the indigenous peoples of Uruguay and Brazil, as the daughter of a U.S. diplomat. There she absorbed the dance and music that were part of village life, as well as the people's love and reverence for nature.

Barbaro (2003-07) was an American thoroughbred who was undefeated going into the 2006 Kentucky Derby. He decisively won the Derby, but shattered his leg two weeks later in the 2006 Preakness Stakes, ending his racing career and eventually leading to his death. A monument and statue honoring the magnificent Barbaro have been placed at the entrance to Churchill Downs.



Ruffian (1972-75) was an American champion thoroughbred, ranked among the top of U.S. racehorses of the 20th Century. She set records in most of her races; all but one of those records still remains unbroken. Her story was told in the 2007 film Ruffian, and her breakdown and death led to a public outcry for more humane treatment of racehorses.

The legacies of Barbaro and Ruffian fill books with lessons to learn and to work for.