Mary John Frank Invites The Crowd To Join The Ball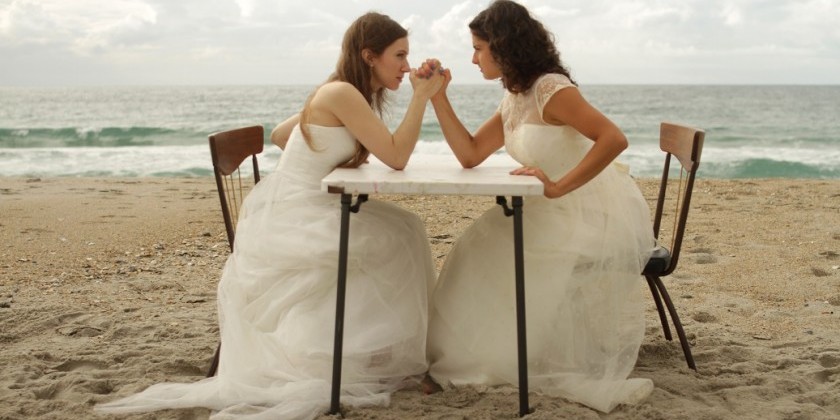 Company:
Mary John Frank
Mary John Frank's Spirited, Rebellious Satire on
Southern Debs Lifts The Curtain On Etiquette and Excess
And Invites The Crowd To Join The Ball.
10 Performances Only
June 11- 28 2015 ~ Weekends in June
"Not your typical deb Ball."
-Refinery29
"One heck of a party. Emily Post meets Lord of the Flies."
-DUJOUR
"The night quickly devolves into competitive chaos."
-Vogue
Listing Description:
Debutaunt is New York's newest interactive experience that invites you to a southern debutante ball. Guests are immersed in this rarefied world as five precious debs prep for their formal debut.  Although they've been taught strict rituals, rebellion is brewing under their perfect veneer. Drink and dance with the debs as they discover their own voice at this surprising cotillion!
Atelier Roquette
63 Commerce St.
Red Hook/Brooklyn

Tickets $35
debutauntball.com
800 838-3006
 
New York….Debutaunt takes guests into the rarified world of southern debutantes, as they primp and preen for the "most important night of their lives". Hosted by Mistress of Ceremonies, Martha McMillan, a steel magnolia who leads with a contagious smile and an iron fist, along with five darling debutantes. They invite us into a world of extreme etiquette, social graces, cotillion style dancin', and pearls.
Director and choreographer, Mary John Frank, weaves together an immersive multi-media experience using dialogue, movement, film projection, and interactive vignettes. Guests will be coached on the art of posture, table manners, penmanship, and more. But even though the evening is intended to follow strict protocol, something is brewing under this perfect veneer. We become witnesses to a transformation as these young debutantes grapple with gender, tradition, and what it means to "come of age".
Visit MaryJohnFrank.com to see more of her diverse art & work.

Check out these New Videos by Mary John Frank:
Bathing Beauty
Train Tracks
Summer Canoe
 
DATES:
Thursday, June 11 at 8:00 p.m.
Friday, June 12 at 8:00 p.m.  Opening Night
Saturday, June 13 at 8:00 p.m.
Sunday, June 14 at 7:00 p.m.
Friday, June 19 at 8:00 p.m.
Saturday, June 20 at 8:00 p.m.
Sunday, June 21 at 7:00 p.m.
Friday, June  26 at 8:00 p.m.
Saturday, June 27 at 8:00 p.m.
Sunday, June 28 at 7:00 p.m.   Final Performance
GETTING THERE:
Atelier Roquette is in Red Hook/Brooklyn and accessible by subway, bus & car:
From Jay Street-MetroTech OR Smith/9th Street Stations Transfer to B61 bus to Van Brundt/Seabring stop - Other options - www.hopstop.com