Masterclass with Maimouna Keita Dance Company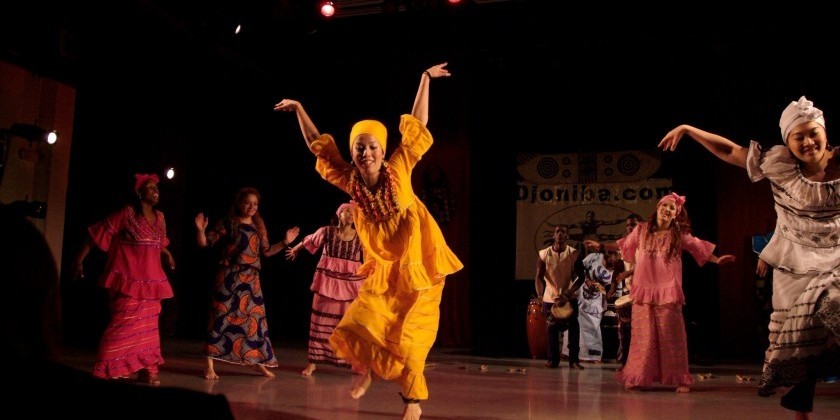 Company:
Maimouna Keita School of African Dance, Inc.
Marie Basse-Wiles and Olukose Wiles founded the Maimouna Keita School of African Dance, Inc. in 1983.The school is named in honor of Marie Basse-Wiles' grandmother and is dedicated to preserving and sharing African culture and history with all whom embrace the culture. Each season the Maimouna Keita School of African Dance presents its Annual International Dance Conference & Concert in New York City. The weeklong dance conference features more than 30 traditional African dance, drum and song workshops. Each year this amazing weekend culminates with the Maimouna Keita Adult Senior African Dance Company & the Maimouna Keita Junior Dance Company along with a variety of invited guests artists and musicians presenting an electrifying stage performance. This concert features electrifying songs, dances, drumming, stilt walking and acting. The focus of the International Conference & Concert has been to share and aid in the preservation of traditional African and African American cultural traditions while bridging the cultural gap between people of all backgrounds.
The Master Class will  be a West African dance class taught by members of Maimouna Keita Dance Company.
For SummerStage 2016, Maimouna Keita Dance Company will present dances that are a celebration of an arranged marriage between two people with different backgrounds, Bambara from Mali and Wolof from Senegal. The dances are: "Marakadon" and "Sunu" from Mali and "Kaolack" and "Gaguagne" from Senegal.