Maurice Brandon Curry's "Stories From the Night Before"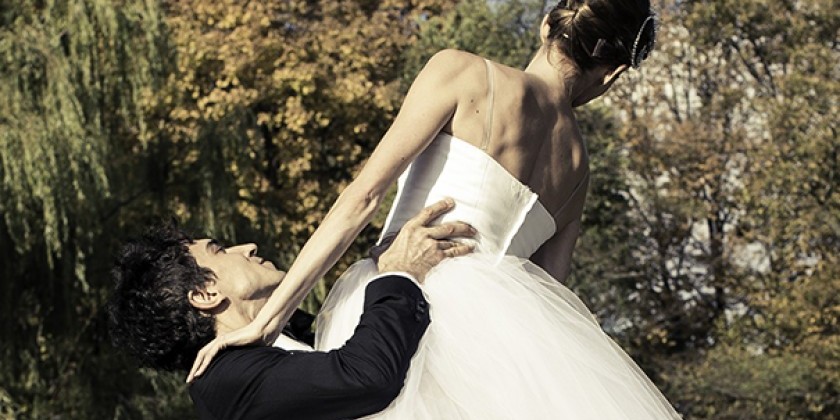 The World Premiere of Stories From the Night Before, a new evening of dance theater created by Maurice Brandon Curry, Chair of the Dance Department of Usdan Center for the Creative and Performing Arts, will be presented on Sunday and Monday at 7 PM at New York University's Skirball Center, 566 LaGuardia Place (just off Washington Square Park in Greenwich Village), New York, NY  10012.  Tickets:  nyuskirball.org, (212) 352-3101, or 866-811-4111 (OvationTix).
Set to a variety of music ranging from Bach to Miles Davis, to film composer Dave Grusin, to The Rolling Stones, and using mixed media, the work contains several stories about aspects of relationships using a kaleidoscope of dance styles: classical, neo-classical, flamenco-inspired, jazz and Broadway theater.
Maurice Brandon Curry, who original works have been presented at Usdan Center and can be seen in video on Usdan's youtube site, has directed, choreographed, and produced events as diverse as the Michael Awards for the Fashion Industry, tours and videos for Diana Ross, Prince, and Al B. Sure, the kick-off of the Tour de France and the Queen's Trust Benefit for the charities of Her Majesty the Queen Elizabeth II.  He has choregraphed ballets and theatre works in the active repertoires of numerous universities and companies around the world.  Additionally, he has produced extensively in the fashion industry for the likes of Tommy Hilfiger, Kenneth Cole, and Giorgio Armani.  Mr. Curry has also directed and/or choreographed three critically acclaimed Off-Broadway shows and many shows regionally in both the United States and abroad including  "West Side Story," "Nunsense," "Sweet Charity," "Oliver!" and "42nd Street."  He has also directed several short films that have placed on the international film festival circuit.
The cast for the new work includes dancers from some of the most distinguished dance ensembles in the United States, including American Ballet Theatre, the New York City Ballet (including Principal Dancer Sara Mearns);  the Joffrey Ballet, and such Broadway hits as Wicked, Motown, the Musical, Mary Poppins, Cinderella, Cats, Nice Work If You Can Get It and After Midnight.
The cast is: Eric Bourne (Parsons Dance); Todd Burnsed (Momix and Jessica Lang Dance); Kevin Byrne (ARB); Taeler Cyrus (After Midnight); Craig Donnelly (Cats); Preston Dugger (Motown, the Musical); Lori Ann Ferrari (Wicked); Brian Gephart (Joffrey Ballet); Kaitlyn Gilliland (NYC Ballet); Nicole Graniero (American Ballet Theatre); Lydia Haug (Less Grands Ballets Canadiens); Sarah James (American Ballet Theatre); Courtney Jordan (Six Degrees); Paloma Garcia Lee (Nice Work If You Can Get It); Brandon Leffler (Cinderella); Savannah Lowery (New York City Ballet); Sterling Masters (Wicked); Sara Mearns (New York City Ballet); Calvin Royal III (American Ballet Theatre); Morgan Stinnett (Connecticut Ballet); Sean Stewart (American Ballet Theatre); Ephraim Sykes (Motown, the Musical); James Tabeek (Mary Poppins); Ron Todorowski (Wicked); Mauro Villaneuva (Joffrey Ballet); Cody Williams (Cinderella); Katherine Williams (American Ballet Theatre);  and Roman Zhurbin (American Ballet Theatre).