Meet the Stars of Celeb Skate 2013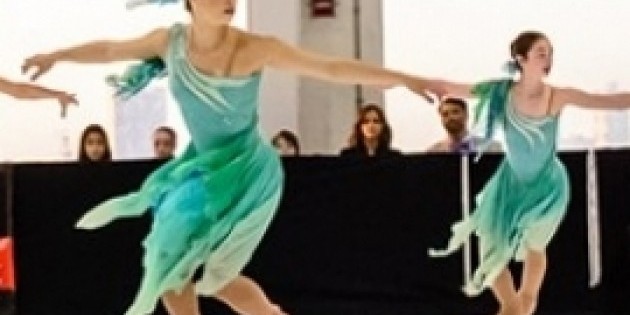 Buy your tickets online now!
Meet the Stars of Celeb Skate 2013

Buy your tickets for Celeb Skate 2013 online now!


2012 Winner Robert Engle & Elisa Angeli - Photo Darial Sneed


Sunday, June 9 at 4PM

Sky Rink and The Sunset Terrace, Chelsea Piers

Here is a link to our online ticket sales.

Performance only tickets are 5.

Reception tickets are 50 to ,000.

For more information see below or go to our website.

To pay by check or for additional questions, please call Jirina Ribbens at 646-942-7818.

A Toast To The Movies!


Photo Darial Sneed


Join us for our 2nd glamorous evening of celebrity skating, cocktails and light bites, hosted by "All My Children" star Rebecca Budig and ITNY Artistic Director Douglas Webster: Celeb Skate 2013: A Toast To The Movies!

Film Actress Sean Young, Fencing Olympic Silver Medalist Tim Morehouse and You Tube Sensation Michael Buckley will partner ITNY skaters in a Skate-Off. Our judges will be Fashion Designer Nicole Miller, Choreographer David Dorfman, Olympic Medalist Sasha Cohen and ITNY Founder/Director Moira North. The ITNY's Special Events and Education & Outreach Ensemble will perform while the audience votes. Nobel Laureate and 2012 Winner Robert Engle will pass on the trophy, followed by cocktails and hors d'oeuvres on the Sunset Terrace. (Participants subject to change.)

Sean Young


Actress, best known for her performance in films such as Blade Runner, Dune, No Way Out and Ace Ventura: Pet Detective.


"Having the opportunity to be involved with something that allows such beauty to be witnessed in the world means a lot to me!"


Michael Buckley



Internet celebrity, comedian and vlogger. Noted for his vlog "What the Buck?!", Buckley comments on popular culture events and celebrities.

"I am so excited to participate in Celeb Skate 2013! I am such a huge fan of Ice Theatre of New York! I have been a recreational skater for years but have never competed and never had a program so I can't wait to see how it goes!"

Tim Morehouse


3-time US Olympian and champion fencer. He is an author, motivational speaker and founder of Fencing in the Schools.





"I am really looking forward to see if I can transfer my fencing skills on the ground to skating on the ice in my "Pirates of he Caribbean" number."






This program is supported, in part, by public funds from the New York City Department of Cultural Affairs,
in partnership with the City Council.

ITNY receives funding from the Lisa McGraw Skating Foundation,

The Pioneer Fund, The Will Sears Fund and its generous private patrons.
Starbucks Community Service -- Make-up provided by MAC
Ice Theatre is a member of the Chelsea Cultural Partnership
For more information call (212) 929-5811 or email ITNY@IceTheatre.org