Megan Bascom & Dancers present... SAID.I.MEANT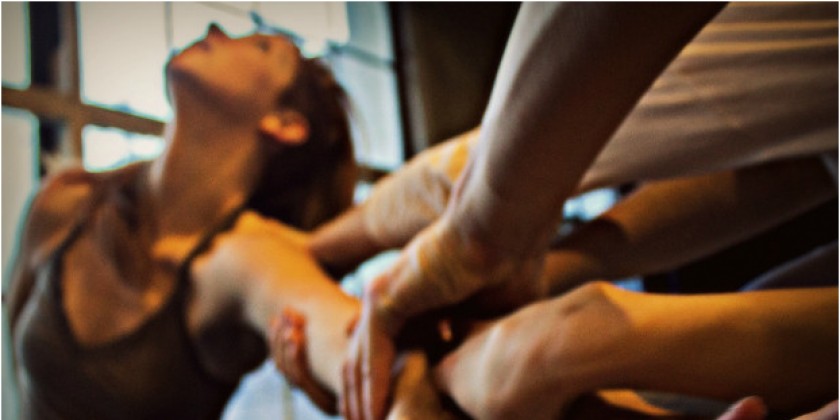 Company:
Megan Bascom & Dancers
Megan Bascom & Dancers
SAID.I.MEANT
Saturday, April 25 at 8pm & Sunday, April 26 at 2pm* and 8pm
SAID.I.MEANT is Megan Bascom & Dancers' new project about transition, relocation, and the elements of life that wash away and get left behind. Exploring the components that cause change, whether sudden and forced or gradual and chosen, this work considers the flotsam and jetsam that come and go with time, effecting memory, tradition, and identity.
 *The 2pm matinee performance is a FAMILIES WELCOME show, (and will be followed by a separate workshop for kids-details to come.) At FAMILIES WELCOME shows, each regularly priced adult ticket admits one free child (under 12). Each additional child's ticket is only $5! Contact us at info@triskelionarts.org to reserve children's tickets.
GENERAL ADMISSION SHOW TICKETS: $16

BUY TICKETS HERE
Youth Dance Workshop with the company! Megan Bascom & Dancers will host an open workshop for local youth during the weekend of their upcoming show. Students from ages 6-13 are welcome to attend. The Artistic Director, assisted by the company, will teach an hour-long workshop where games and exercises will be used to build a sense of community among the group as the class learns how to move in the space together. MB&D will process through basic ideas involved with their current project such as flotsam/jetsam, coming/going, finding/loosing, and love/loss. The workshop will culminate in a group presentation of the exercises that have developed throughout the class as a simple sharing for the parents. STAY TUNED FOR TIMES, FEE AND REGISTRATION INFO!
This program is supported, in part, by public funds from the New York City Department of Cultural Affairs in partnership with the City Council.