Contribute
Your support helps us cover dance in New York City and beyond! Donate now.
Memory Withholdings, curated by Love|Forte, A Collective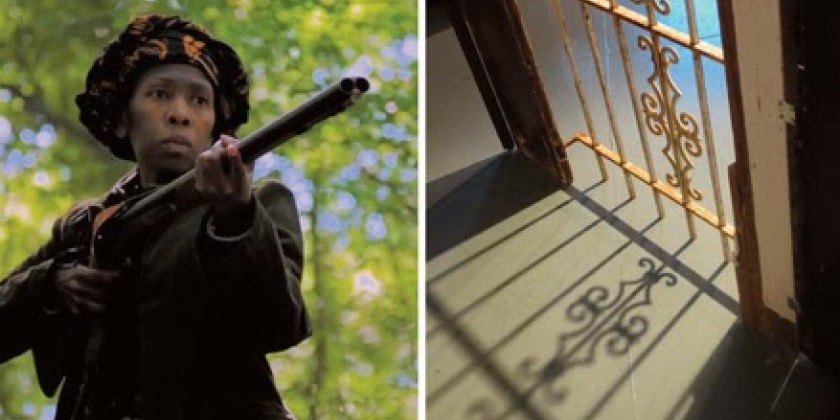 Company:
Love|Forte


BAX | Brooklyn Arts Exchange is excited to announce

Memory Withholdings Curated Showcase
curated by  Love|Fortè, A Collective (BAX Artists in Residence)
featuring works by Tamu Favorite, Kimberly Mayhorn, and Paloma McGregor 
 
Friday, December 20, 2013 @ 8pm
Saturday, December 21, 2013 @ 8pm 
 
Tickets: $15 General | $8 Low-Income
Tickets are available at https://web.ovationtix.com/trs/pr/929649

 
LOVE|FORTÈ's Memory Withholdings is an ethnological and experiential study of memory held in the bodies and practices of African descendants in North America.  This curation stems from a study of "Acts of 'Wommanness'; Birthing, Bridging, and Conjuring"- A forum of art, as an expression of what it means to be a woman yesterday, today and tomorrow, and an account and preservation of women's experiences.
Filmmaker Tamu Favorite, installation artist Kimberly Mayhorn, and choreographer Paloma McGregor will share work along side each other during the Memory Withholdings curated evening. Through their performances, studies of 'wommanness' will be accessed and made tangible to audiences through performance; capsules of collective storytelling made manifest through visual, dance, and mixed media offerings.

ABOUT BAX

Founded in 1991, BAX/Brooklyn Arts Exchange is a is a multi-faceted community performing arts center located in Park Slope, Brooklyn offering an annual presenting season, artist services, and educational programs for youth and adults. BAX receives support from city, state and national public and private foundations. Our programs have been featured in several Brooklyn, NYC, and national publications, celebrating our continued support of artists of all ages. 

BAX's Artist Services Programs receive generous funding from the National Endowment for the Arts, New York State Council on the Arts with the support of Governor Andrew Cuomo and the New York State Legislature, NYC Department of Cultural Affairs, in partnership with the City Council, Andrew W. Mellon Foundation, Mertz-Gilmore Foundation, Foundation for Contemporary Arts, the Jerome Foundation, the Jerome Robbins Foundation, the Puffin Foundation, the Harkness Foundation for Dance, and the Lambent Foundation Fund of Tides Foundation.
Our programs have been featured in several NYC and national publications, celebrating our continued support of artists of all ages. 
For more information about BAX and its programs please call 718-832-0018, email press@bax.org or visit us on the web at www.bax.org.