Merce Cunningham Trust Announces Fall Programming for Global Centennial Celebration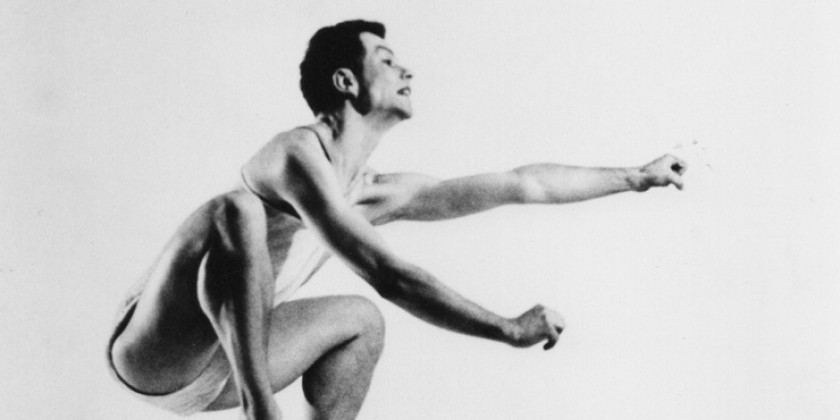 Company:
Merce Cunningham Trust
MERCE CUNNINGHAM TRUST ANNOUNCES FALL PROGRAMMING FOR GLOBAL CENTENNIAL CELEBRATION OF THE GROUNDBREAKING CHOREOGRAPHER
Fall activities for the Centennial, which begins this month and extends through all of 2019, include a wide range of performances, film screenings, discussions, education initiatives, and new works by other artists in conversation with Cunningham's work.
Lineup of events continues to grow, and participating companies and institutions continue to announce their programs. Please see the Calendar on the Merce Cunningham Trust website for the most up-to-date schedule. 
In November, 2018, the Trust will announce details for Night of 100 Solos: A Centennial Event, the largest Cunningham Event ever staged. The Trust will issue a larger release for 2019 Centennial programming in December, 2018. 

The Merce Cunningham Trust today announces programming for the Fall season of the Merce Cunningham Centennial, a global celebration of one of the most influential choreographers of our time. The Centennial, beginning this month and continuing through all of 2019, unites artists, companies, and cultural and educational institutions around the world in a multifaceted realization of Cunningham's vital impact that expanded the frontiers of performance and visual arts. From New York City to New Plymouth, New Zealand, through performances, film screenings, discussions, curricula, and more, audiences will experience the work, ideas, and influence of an artist who revolutionized choreography—and who, across a 70-year career, was instrumental in the evolution of the American avant-garde. Today the Merce Cunningham Trust celebrates the birthday of Cunningham's creative and life partner, legendary composer John Cage (September 5, 1912 – August 12, 1992).
As what would have been Merce Cunningham's 100th birthday nears, his profound cultural impact actively and internationally lives on throughout the arts. His approach to how the body moves in time and space continues to reframe the ways movement and choreography are understood. The Merce Cunningham Trust strives to maintain Cunningham's legacy through active engagement with current and new generations of dancers and audiences. Paramount in its efforts is the goal of ensuring that the proper resources exist for Cunningham's work to flourish with these groups. Recognizing the unique nature of dance, including its ephemerality, the Trust focuses on how Cunningham's choreographic output can be transmitted from body to body, in addition to preserving and disseminating records and written aspects of the work. The Centennial exemplifies the Trust's aims for the future: harnessing Cunningham's work, practice, ideas, and spirit in its perpetuation of his impact.
Over the course of 2018–19, dozens of international performances will demonstrate the extent of Merce Cunningham's influence, and audiences will have the opportunity to experience more than 25 of his dances performed live. In the first of these, September 2, 2018, at the Theater Bonn in Bonn, Germany, CCN - Ballet de Lorraine performed Cunningham's complex and vigorous Sounddance (1975) with a score by David Tudor. CCN - Ballet de Lorraine will continue to tour Sounddance and Cunningham's RainForest (1968), also scored by Tudor with décor by Andy Warhol, stopping in Japan (Yokohama, Triennale Dance Dance Dance, September 16-17; and Kyoto, Rohm Theatre South Hall, September 21-22) and Amiens, France (Maison de la Culture Scène nationale, October 11) this Fall season.
Compagnie CNDC-Angers/Robert Swinston, founded and led by Cunningham's former assistant Robert Swinston (Trustee of the Merce Cunningham Trust), just celebrated their own 40th birthday with a Cunningham Event - an evening-length work comprising excerpts of Cunningham's choreography arranged specifically for that performance—at the Abbaye de Royaumont in Royaumont, France on September 2. They will also revive BIPED (1999), noted for its use of motion capture technology, which was used to transpose Cunningham's choreography into a set design by Shelley Eshkar and Paul Kaiser; and Beach Birds (1991), with music by Cunningham's closest collaborator John Cage, and costumes and lighting by Marsha Skinner (September 13-14, at Célestins, Théâtre de Lyon in Lyon, France; September 20 at Les Quinconces – Grand Théâtre in Le Mans, France; and September 26-27 at Le Quai in Angers, France).
Touring contemporary dance company Rambert will perform the Rambert Event that was arranged and staged by former Cunningham dancer and rehearsal assistant Jeannie Steele, and features a specially commissioned score by Philip Selway (of Radiohead), Quinta, and Adem Ilhan, and décor by Gerhard Richter (September 20-21, at the Kunstmuseum, Bern in Switzerland). Hudson Valley-based A-Y/dancers will present A To Y MinEvent—likewise comprised of excerpts brought together in a 24-minute piece—arranged and staged by former Merce Cunningham Dance Company member Jean Freebury (October 13-14 at the Howland Cultural Center, Beacon; November 17-18 at the Trust Performing Arts Center in Lancaster, PA).
As part of their Contemporary Masters program, The Washington Ballet will feature Cunningham's 1980 Duets staged by former Merce Cunningham Dance Company member Melissa Toogood (October 31-November 4 at the Harman Center, Washington, DC). The Lyon Opera Ballet will again present the iconic Summerspace (1958),with design by Robert Rauschenberg, score by Morton Feldman, and choreography, all created independently of each other. The Lyon Opera Ballet will also present Exchange (1978), staged by Patricia Lent (Trustee of the Merce Cunningham Trust) and Andrea Weber (both former Merce Cunningham Dance Company dancers) – an epic dance not seen in 25 years, with design by Jasper Johns and music by David Tudor (November 9-November 11, 2018, at Opéra de Lyon). R.B Jérôme Bel will feature the eponymous solo, Cédric Andrieux, conceived by Jérôme Bel for the former Merce Cunningham Company member, in the Centennial. The dance traverses Andrieux's artistic career in words and choreographed excerpts, and, in the process, reveals the emotional and physical life of someone who spent eight years in the Merce Cunningham Dance Company (November 30, at the Forum Jacques Prévert).
Cunningham began his investigation of dance on film in the 1970s; this groundbreaking work tapped into the potentials provided by the mobility of the camera, the ability to cut and thereby alter size and rhythm, and the highlighting of specific body parts otherwise far less obvious given the distance of the viewer to the stage. Film presentations throughout the world will revisit the onscreen discoveries made by Cunningham and his collaborators with screenings of his works. The RiuRau Film Festival 2018 will screen the Charles Atlas film of Merce Cunningham's Mélange (2000) in Jesús Pobre, Spain at the Gran RiuRau (September 7, 2018). Govett-Brewster Art Gallery's Len Lye Centre Cinema in New Plymouth, New Zealand, will screen the Charles Atlas/Cunningham collaboration Torse (1977), the dual-screen recording of the dance of the same name, inspired by I Ching, The Book of Changes (September 27, 2018). If the Dancer Dances (by Lise Friedman and Maia Wechsler)—a documentary featuring the Stephen Petronio Company and members of the former Merce Cunningham Dance Company, and the first documentary on the subject of Cunningham's work made since his passing—will be featured at Jacob Burns Film Center's Dance on Film Series (in Pleasantville, NY, October 4, with a Q&A with filmmakers and Stephen Petronio October 7); at the Raindance Film Festival in London (September 30 & October 1); and at Spectrum Dance Festival (October 19 in Carbondale, CO); it premiered  as the closing night film at this year's Dance On Camera Festival at Lincoln Center on July 24. For Barcelona's Loop Festival, Xavier Acarín and Trevor Carlson (Centennial Producer, Trustee of the Merce Cunningham Trust, and former Merce Cunningham Dance Company Executive Director) will curate Love the Daily Work, an exhibition of Cunningham videos in the Barcelona Pavilion (November 12-22). New York's Anthology Film Archives will inaugurate an ongoing series focused on Cunningham's films and videos with a screening of one of Cunningham's earliest filmed dances, the 1966, 16mm capturing of Variations V (a collaboration with John Cage). Gus Solomons, Jr., featured in Variations V, will introduce the film and give a Q&A (November 19).
Barcelona international dance film festival Choreoscope, in partnership with the Dance Department of the Institute of Arts Barcelona, Plató del Cinema, and students from Escola Superior de Música de Catalunya and Taller de Músics, will host a workshop with Trevor Carlson using the four processes Cunningham highlighted in his text "Four Events that Have Led to Large Discoveries" (October 1-6) and culminating in a screening of five screendances made by the students in Choreoscope 2019. The festival will also screen the documentary A Lifetime of Dance (2000) and Mélange (2000), both directed by Atlas, on October 9, and Marc Downie, Shelley Eshkar and Paul Kaiser's Loops (2000), a 3D film made from the motion capturing of Cunningham performing his solo of the same name, on October 13.
Bogotá, Colombia's Festival Danza en la Ciudad likewise presents a multiform celebration of Merce Cunningham's Centennial. From November 1-23 at the Casona de la Danza, the festival will feature an installation of the 16-webisode series Mondays with Merce, providing a vivid look into the processes of Cunningham and his company in the choreographer's later years. Trevor Carlson will teach a DanceForms Workshop, a software program Cunningham helped develop (November 19-21). Additionally, with Ferran Carvajal, he will present a seminar on Cunningham's legacy at Teatro Jorge Eliécer Gaitán, followed by a screening of the recently remastered 1968 Cunningham filmdance, Assemblage, directed by Richard Moore (November 21). Carlson and Carvajal have collaborated on Not a moment too soon (November 23), a multidisciplinary performance piece recalling the shared journey of Carlson and Cunningham at the end of the choreographer's life.
With extensive collaborations with artists like Robert Rauschenberg, Jasper Johns, Andy Warhol, Bruce Nauman, William Anastasi, Ernesto Neto, Catherine Yass, Tacita Dean, and Mark Lancaster, Cunningham's sphere of influence extended deep into the visual arts world. National Gallery of Australia, in conjunction with its American Masters exhibition celebrating 1940s-80s art from the U.S., will host an international contemporary dance residency (September 4-16) for three dancers with former Merce Cunningham Dance Company dancer Jamie Scott, who will stage excerpts from Landrover, TV Rerun, and other Merce Cunningham works. (They will be performed September 15-16, 2018, at the National Gallery of Australia, in Canberra). Jorge Otero-Pailos will create an immersive installation for New York City Center, featuring a sound collage of dancers learning to dance Merce Cunningham choreography (on view October 15-21 at City Center Harkness Studio). From October 28, 2018-March 31, 2019, LACMA (Los Angeles County Museum of Art) will present Merce Cunningham, Clouds and Screens, including Andy Warhol's Silver Clouds, the scenery for the iconic RainForest, and Charles Atlas's MC9, an installation including 21 filmdances.
The Merce Cunningham Trust has supported and built lasting relationships with numerous educational institutions teaching the Cunningham Technique® and Cunningham repertory. In various locations in Ireland, Step Up Dance—a performace program which aims to bridge the gap between dance education and professional practice—will perform a Cunningham MinEvent arranged by former Merce Cunningham Dance Company dancer Daniel Squire (September 5 at Dance 6 in Limerick, September 7 at Firkin Crane in Cork, and September 8 at Dance Ireland's DanceHouse in Dublin). The New World School of the Arts—whose participation throughout the Centennial will take a variety of forms and extend into the Spring season—will, in the Fall season, devote a screening to the work of Charles Atlas(September 27, with a Q&A with Atlas at New World Dance Theater in Miami), and host professional development days for the dance community, led by representatives from the Merce Cunningham Trust and others. Tisch NYU's Second Avenue Dance Company (SADC) will perform an SADC MinEvent, arranged by former Merce Cunningham Dance Company member Rashaun Mitchell (Trustee of the Merce Cunningham Trust) with an original score composed by Jonathan Matthews (October 11-13). Barnard College and Columbia University students will perform a MinEvent arranged and staged by former Merce Cuningham Dance Company dancers Jamie Scott and Dylan Crossman, alongside premieres of new works from living choreographers. The event, presented by the Barnard College Department of Dance, will take place at New York Live Arts, Nov. 19-Dec. 1, 2018. In their Fall Repertory Concerts, The Sharon Disney Lund School of Dance at CalArts will feature excerpts of Cunningham's Field Dances (1963) and Canfield (1969) (November 29-30 at the Sharon Disney Lund Dance Theater in Valencia, CA, and December 7-8 at the REDCAT in Los Angeles). At the University of North Carolina School of the Arts, Jean Freebury, Patricia Lent, and Andrea Weber will conduct a Merce Cunningham Repertory Workshop where participants will learn solos selected from six decades of Merce Cunningham's choreography (December 4 – 15 at UNCSA).
Major funding for the Centennial celebration is provided by the Merce Cunningham Trust, the Paul L. Wattis Foundation,  the Doris Duke Charitable Foundation, and Judith Pisar. Additional funding is provided by Judith and Alan Fishman, Molly Davies, and the Foundation for Contemporary Arts.
---
MERCE CUNNINGHAM CENTENNIAL — SCHEDULE OF NEW YORK EVENTS
Historic Landmarks Preservation Center
Cultural Medallion Ceremony
September 20, 2018, 12pm
Westbeth
55 Bethune Street
New York, NY 10014
All are welcome to attend this Cultural Medallion Ceremony honoring Merce Cunningham's almost forty years of working at Westbeth, with Barbaralee Diamonstein-Spielvogel, Chair, Historic Landmarks Preservation Center; Ken Tabachnick, Executive Director, Merce Cunningham Trust; Gus Solomons Jr., performer, mentor, writer; Joan Davidson, President Emeritus, J.M. Kaplan Fund; Laura Kuhn, Director, John Cage Trust; Alastair Macaulay, Chief Dance Critic, The New York Times; Richard Kostelanetz, artist, author, and critic; and Mikhail Baryshnikov, Artistic Director, Baryshnikov Arts Center.
If the Dancer Dances
Raindance Film Festival, London
Vue Picadilly
September 30 & October 1, 2018
Dance on Film Series
Jacob Burns Film Center, Pleasantville, NY
October 4 & 7, 2018
Spectrum Dance Festival
Launchpad, Carbondale, CO
October 19, 2018
If the Dancer Dances invites viewers into the intimate world of the dance studio, where three former members of the Merce Cunningham Dance Company teach Cunningham's 1968 RainForest to the Stephen Petronio Company. One of this generation's leading modern dance choreographers, Stephen is determined to help his dancers breathe new life into this great work. Timed to coincide with Cunningham's centennial, the film tracks the dancers' often intensely personal challenges, as they reveal what it takes to keep a dance alive. If the Dancer Dances is written and produced by Lise Friedman and Maia Wechsler.
[Additional dates to be announced in December]
Second Avenue Dance Company (SADC)
SADC MinEvent
October 11-13 at 7:30pm
Jack Crystal Theater
NYU Tisch School of the Arts Dance Department
111 2nd Ave, New York, NY 10003
16 students in their third and final year of school in the Second Avenue Dance Company will perform a MinEvent arranged by former Merce Cunningham Dance Company member, Rashaun Mitchell (Trustee of the Merce Cunningham Trust), drawing from Ground Level Overlay, Pictures, Change of Address and Pond Way, with an original score composed by Jonathan Matthews.
New York City Center
Jorge Otero-Pailos: Répétiteur
October 15-21, 2018
City Center Harkness Studio
130 w 56th Street
New York, NY 10019
Jorge Otero-Pailos works at the intersection of art, architecture, and preservation. Ethics of Dust has both restored and created site-specific, reflective installations within historic sites like Westminster Hall in London and the Doge's Palace in Venice. For City Center's 75th Anniversary Season, he has created Répétiteur, an immersive installation in their Harkness Studio, which explores how dance masters pass their choreography from generation to generation through a trusted disciple who serves as their living archive. The work will draw attention to the material evidence that the seemingly immaterial transfer of dance knowledge leaves behind: the dust and other residue left on the surfaces of the room by the labor of dancers. Otero-Pailos has transferred this residue onto illuminated peelings that cast the rehearsal room in an unusual, meditative light and are accompanied by a sound collage of dancers learning to dance Merce Cunningham's choreography from stager Patricia Lent. The inspiration is an inspiring expression of the history, memory, and impermanence of dance.
[Additional Dates for Répétiteur and more programming from City Center will be announced in December]
Barnard College Department of Dance
Barnard/Columbia Dances at New York Live Arts
November 29 & 30, 2018 at 7:30pm
December 1, 2018 at 2pm and 7:30pm
New York Live Arts
219 West 19th Street
New York, NY 10011
Barnard/Columbia Dances at New York Live arts features choreography by modern dance legend Merce Cunningham in a MinEvent arranged and staged by Jamie Scott and Dylan Crossman expressly for Barnard and Columbia dancers. New works to premier are by David Dorfman, who is committed to creating "innovative, inclusive, movement-based performance that is radically humanistic"; Amy Hall Garner, whose work is frequently commissioned, will choreograph a new ballet; and Adrienne Truscott, who is known for her genre-straddling performances and comedic work. Produced by the Barnard College Department of Dance and performed by Barnard and Columbia University students, this concert celebrates its fourteenth season of dance in the historic West 19th Street venue. The Cunningham MinEvent is as part of the official Merce Cunningham Centennial.
Tickets/information available here.
Share Your Audience Review. Your Words Are Valuable to Dance.
Are you going to see this show, or have you seen it? Share "your" review here on The Dance Enthusiast. Your words are valuable. They help artists, educate audiences, and support the dance field in general. There is no need to be a professional critic. Just click through to our Audience Review Section and you will have the option to write free-form, or answer our helpful Enthusiast Review Questionnaire, or if you feel creative, even write a haiku review. So join the conversation.