Merce Cunningham Trust Announces Major Gifts to Two Arts Organizations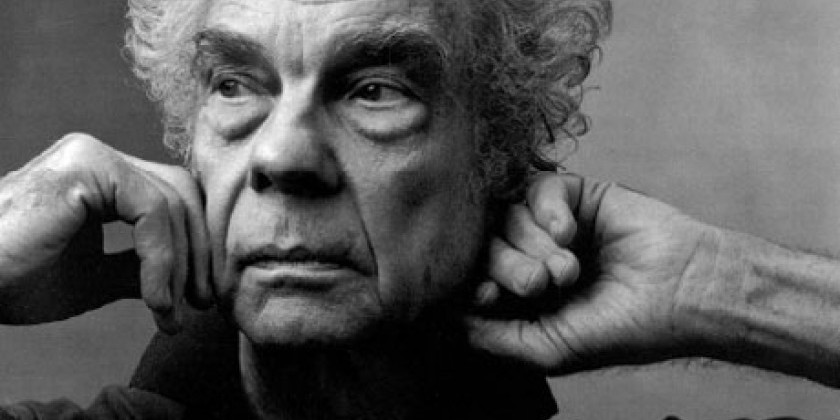 Company:
Merce Cunningham Trust
Merce Cunningham Trust Announces Major Gifts
New York, NY, January 5, 2015 aۥ The Merce Cunningham Trust (MCT), founded to preserve and extend the artistic legacy of the choreographer Merce Cunningham, announces major gifts to two significant arts organizations. The Trust has awarded the Foundation for Contemporary Arts (FCA) $375,000 to establish and endow the Merce Cunningham Award, and the Baryshnikov Art Center (BAC) $250,000 to support the establishment of The John Cage and Merce Cunningham Studio, as well as the creation of a Cage Cunningham Fellowship.
About the Awards
Foundation for Contemporary Arts
Founded in 1963 by John Cage and Jasper Johns, FCA's mission is to encourage, sponsor, and promote innovative work in the arts created and presented by individuals, groups, and organizations. FCA will establish and endow the Merce Cunningham Award, a biennial grant given in recognition of outstanding achievement in the arts that reflects the creativity and spirit of Merce Cunningham. This unrestricted, by-nomination award will be made to an individual artist through FCA's signature Grants to Artists program.  The Merce Cunningham Award will be supported by the Trust's endowment gift beginning in 2017; FCA will fund the inaugural 2015 award. It will join two permanently endowed awards at FCA: the biennial John Cage Award and the annual Robert Rauschenberg Award.
Baryshnikov Arts Center
Founded in 2005 by Mikhail Baryshnikov, BAC's vision is to serve as a gathering place for artists from all disciplines, establishing a creative laboratory and performance space for artists from around the world. MCT's gift will be added to the newly created Cage Cunningham Fund that BAC is establishing to honor Merce Cunningham and John Cage and their lifelong groundbreaking collaborations. Starting in 2015, the Fund will award one $50,000 Cage Cunningham Fellowship annually and will allow BAC to rename its Studio 6A The John Cage and Merce Cunningham Studio. Fellows will receive support to develop new works and collaborations in BAC's newly named studio.
"These two gifts take advantage of exceptional opportunities to extend Merce's artistic legacy," said MCT Trustee Allan Sperling. "Both organizations were dear to Merce. Not only was FCA founded by Cage and Johns, but it also provided vital financial support to Merce's work. Baryshnikov too, over many years gave Merce great support, and both organizations make possible the work of innovative artists who, like Merce, are dedicated to experimentation and collaboration. Having Merce's name linked with these special organizations and programs will help continue reminding the world of Merce's singular contribution to the arts and our culture, and justifies this one-time departure from MCT's normal program of only providing funding for programs directly in support of Merce's choreography."
About the Merce Cunningham Trust
MCT was established by Cunningham in 2000. In 2012, MCT established offices at New York City Center, where it oversees the licensing of Merce Cunningham's choreography and administers programs related to the preservation and promotion of Cunningham's legacy worldwide. It also offers daily Cunningham Technique class and periodic intensive workshops taught by former Merce Cunningham Dance Company (MCDC) dancers. Projects range from productions of complete masterworks by world-renowned companies to introductory workshops designed for young dancers new to Cunningham's work. Since 2009, MCT has worked with twenty different professional companies and more than fifty schools.
MCT supports the training and preparation of current and future stagers of Cunningham's work through the Cunningham Fellowship Program. Cunningham Fellows are awarded funds to study and reconstruct Cunningham repertory during intensive workshops with select dancers. The workshops are free for participating dancers; exceptional dancers are offered stipends. Each workshop culminates in a free public studio showing, now live-streamed in partnership with NYU Tisch Dance and New Media Program.  To date, MCT has awarded twenty-three Cunningham Fellowships, and included more than 170 dancers in its intensive workshops.
MCT supports key university dance programs, initiating gifts to underwrite the teaching of Cunningham TechniqueiŸ… and repertory within the university setting. Cunningham TechniqueiŸ… and repertory are currently taught at numerous universities and conservatories, including the State University of New York at Purchase, New York University Tisch School of the Arts, the Juilliard School, the University of North Carolina School of the Arts, London School of Contemporary Dance, Conservatoire de Paris, and CNDC Angers.
MCT has also financed the sorting and cataloguing of the Cunningham Archive at the New York Performing Arts Library. It has located and digitized two lost Cunningham films, as well as secured distribution rights for another ten archival films. MCT sustains educators, researchers and curators through the ongoing editing and improvement of its digital technology platform, Dance Capsules; social media; film resources; and live-streaming initiatives.
The mission of the Merce Cunningham Trust is to preserve, extend and maintain the integrity of Merce Cunningham's choreography, a vast repertory spanning more than seventy years, and to make such works available for the benefit of the public. The Trustees of the Merce Cunningham Trust are Trevor Carlson, Laura Kuhn, Patricia Lent, Allan G. Sperling, and Robert Swinston.
Photo by Annie Liebovitz.