Met Museum Presents Performances: "Memoria Antigua: Flamenco"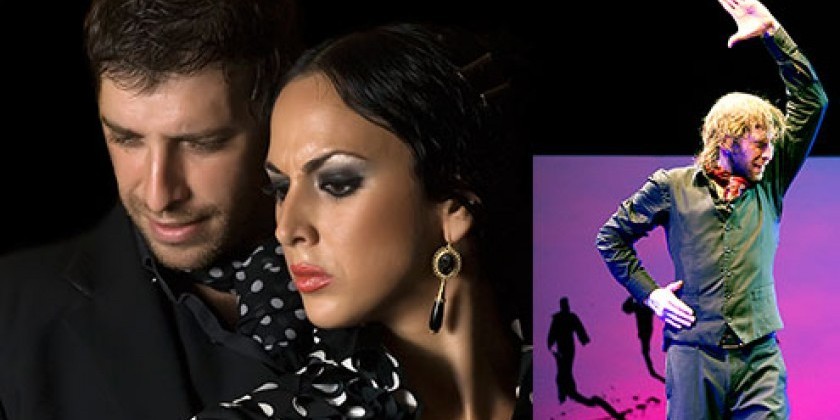 Company:
Patricia Ibáñez and Abel Harana
Wednesday, September 30, at 7:00 p.m. in The Grace Rainey Rogers Auditorium
Fiery and primal, flamenco conjures the most passionate of emotions. Straight from the heart of the dance form's birthplace of Spain, award-winning dancer/choreographers Patricia Ibáñez and Abel Harana perform Memoria Antigua ("Ancient Memory"). This piece explores flamenco's vivid and seductive music and styles, which are steeped in mystery and rich in cultural relevance.
Tickets start at $65
For tickets, visit www.metmuseum.org/tickets or call 212-570-3949. Tickets are also available at the Great Hall Box Office, which is open Monday-Saturday, 11:00 a.m.–3:30 p.m.

Tickets include admission to the Museum on day of performance.
Prices are subject to change.

Bring the Kids for $1 tickets for children (ages 7-16) are available for select performances when accompanied by an adult with a full-price ticket. For more information, visit www.metmuseum.org/tickets, call 212-570-3949, or visit the box office.
For more information about Met Museum Presents, please visit: http://www.metmuseum.org/tickets
#MetMuseumPresents
 
About Met Museum Presents:
The live arts series at The Metropolitan Museum of Art that explores contemporary innovations through the lens of the Museum's exhibitions and unparalleled gallery spaces with singular performances and talks. Met Museum Presents invites artists, performers, curators, and thought-leaders to explore and collaborate within The Met, leading with groundbreaking commissions, world premieres, and site-specific durational performances.