ModERIN: a unique blend of traditional Irish step & contemporary modern dance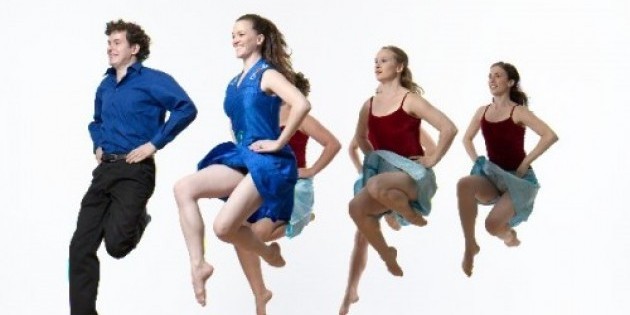 Company:
Darrah Carr Dance & Guest Choreographer Seán Curran
Joined by special guest choreographer Seán Curran, Darrah Carr Dance returns to the Irish Arts Center with ModERIN, its signature blend of traditional Irish step and contemporary modern dance.

Featuring champion Irish step dancers in a dazzling display of lightning fast footwork, Darrah Carr Dance seamlessly integrates Irish step and spatial patterns within contemporary choreography and presents a bold new twist on conventional Irish dance.

Highlights of the program include live music by esteemed artists Padraig Allen, Niall O'Leary, Shane O'Sullivan, and Christel Rice; a post-show discussion with Artistic Director Darrah Carr and award-winning choreographer Seán Curran; and a specially priced Family show on Saturday morning.

Tickets: 5 general, 5 artist (use discount code DANCER), 5 Family Show. Photo Credit Lois Greenfield.