Movement Research Office Internship Starting May 2015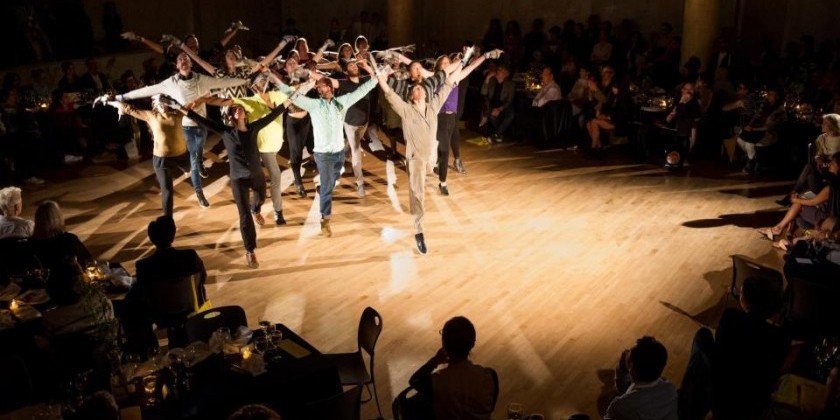 Company:
Movement Research
Movement Research is one of the world's leading laboratories for the investigation of dance and movement-based forms. Valuing the individual artist, their creative process and their vital role within society, Movement Research is dedicated to the creation and implementation of free and low-cost programs that nurture and instigate discourse and experimentation. Movement Research strives to reflect the cultural, political and economic diversity of its moving community, including artists and audiences alike.
The Intern Program enables 25-30 artists annually to learn valuable administrative skills, assist MR staff, and attend workshops and classes for free.
Movement Research offers Internship opportunities for dancers of all levels ages 18 and up. Applications are reviewed periodically, either with each new season, or as a position becomes available. Movement Research is specifically looking to fill internship positions beginning May 2015, although applications are welcome at any time.
OFFICE INTERNSHIP with MOVEMENT RESEARCH
Operations (May 2015 - January 2016)
The Operations Intern works closely with the Operations Manager on the day-to-day matters of the business including; assisting in bookkeeping, tracking intern hours, contract preparation and distribution to MR faculty and artists, database entry and light facilities maintenance.

Office interns commit to 10-15 hours per week in the office. In exchange, interns are offered free class, some free or discounted workshops and are eligible for 1 MELT workshop during the span of the internship. Please note that we are unable to assist with visa in anyway and do not qualify to host a visa.
To apply for an office internship with Movement Research, email a cover letter and resume to info@movementresearch.org with the position you are applying for. Resume's should focus on work experience and include all relevant computer skills, technological experience, finance/cash register experience, and whatever else you feel is applicable to your areas of interest.
For more information, visit:
http://www.movementresearch.org/artistopportunities/internships/
Photo: Movement Research Gala 2013 © Ian Douglas — with MvmntRsrch Staff.