Movement Research at the Judson Church, Fall 2015 / Winter 2016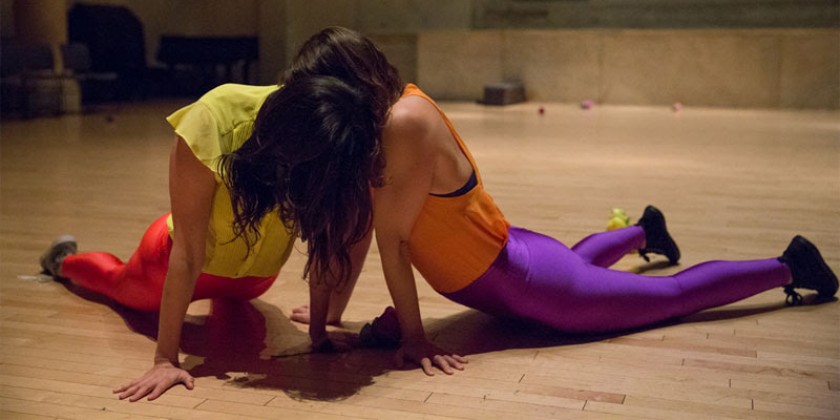 Company:
Movement Research
Photo: Nora Stephens by David Gonsier
 
Movement Research at the Judson Church
Fall 2015 / Winter 2016 Season
  
a free, ongoing, Monday night performance series of  
experimentation and works-in-progress 

 
Movement Research at the Judson Church is a free, high visibility low-tech weekly forum for the exploration of movement-based ideas, held at the beautiful Judson Memorial Church. Throughout its 22 year history, the acclaimed Monday night series has provided a safe haven for experimentation and investigation for dance and performance artists from New York and beyond. Movement Research at the Judson Church has hosted generations of dance artists often at critical moments in the development of their work and careers. The program presents over 100 artists in roughly 30 evenings of performance each year. Artists are selected by a rotating committee of  peer artists, and join Movement Research Artists-In-Residence and international guests each season in performing at the historic Judson Memorial Church.
    
The Fall 2015/Winter 2016 season starts on September 14. Performances will be on Mondays from September 14, 2015 through January 25, 2016 at 8pm (doors open at 7:45pm) at the Judson Memorial Church. Admission is free. There are no reservations, so arrive early.  Selection Committee members for Fall 2015/Winter 2016 are Leslie Cuyjet, Neal Medlyn, Katy Pyle, Paul Singh, and Eleanor Smith.
 
For updates on the schedule, please go to www.movementresearch.org.
 
Please note: When referring to this series, or any performance in the series, we request that you use the full title, Movement Research at the Judson Church, to distinguish this as a program separate from activities and events sponsored by Judson Memorial Church.  

Movement Research thanks the clergy, staff and congregation of Judson Church - Judson continues to be a beacon for free spirits in the arts and politics and a leader among progressive faith communities in the city and nation for over 100 years. 
 
 
NO RESERVATIONS and ADMISSION IS FREE

NOT OPEN TO REVIEW
 
Mondays at 8pm
 
September 14, 21, 28
October 5, 19
November 2, 9, 23, 30
January 4, 11, 18, 25

Judson Memorial Church Meeting Room
55 Washington Square South
           
     
Selection Committee for Fall 2015 / Winter 2016: 
Leslie Cuyjet, Neal Medlyn, Katy Pyle, Paul Singh, Eleanor Smith    


September 14
Barbie Diewald, Alina Ruiz Folini, Angela Goh, Kensaku Shinohara
September 21
Taja Lindley, Sari Nordman, Jen Rosenblit*, David Thomson
September 28 
Marc Arthur, Jasmine Hearn, Launch Movement Experiment, Rosalind Goldberg~
October 5
I AM A BOYS CHOIR, Mårten Spångberg~~, Nora Stephens, Xan Burley and Alex Springer / the Median Movement
October 19
Melanie Greene, Molly Heller in collaboration with Netta Yerushalmy, Odeya Nini, Reyes Dance
November 2
Karen Bernard, Marcos Duran Performance Group, Erica Ricketts, seymour::dancecollective
November 9
Erin Hill, Olivia Wingerath of Bridge & Olive Dance, Kathy Westwater~~, Yanghee Lee / The Limbo Project**
November 23
Kyle Marshall Choreography, Sun ae Hwang / SUNPROJECT, THE COMMONS CHOIR, nyx zierhut
November 30
Opening Night Movement Research Festival Fall 2015
Curated by Beth Gill and Cori Olinghouse 
January 4
Victoria Arakcheyeva, Lariza, juri nishio, The Providence Dance Project, s.lumbert and Rachel Sigrid Freeburg
January 11
Jen McGinn**, iele paloumpis, Molly Poerstel*, Alex Romania
January 18
Christine Bonansea, Melinda Ring**, Kathy Westwater, Netta Yerushalmy***
January 25
Sofie Burgoyne, Liz McAuliffe, Angie Pittman, Shua Group, Angélica Angulo Soledad

*2015 Movement Research Artist-in-Residence
**2014 Movement Research Artist-in-Residence
***2016 Movement Research Artist-in-Residence
~ MRX/Sweden in collaboration with Konstnärsnämnden/The International Dance Programme, Sweden
~~ Workshop Presentation