Movement Without Borders: Open-Level Workshops with Michelle Boulé at PS21 Chatham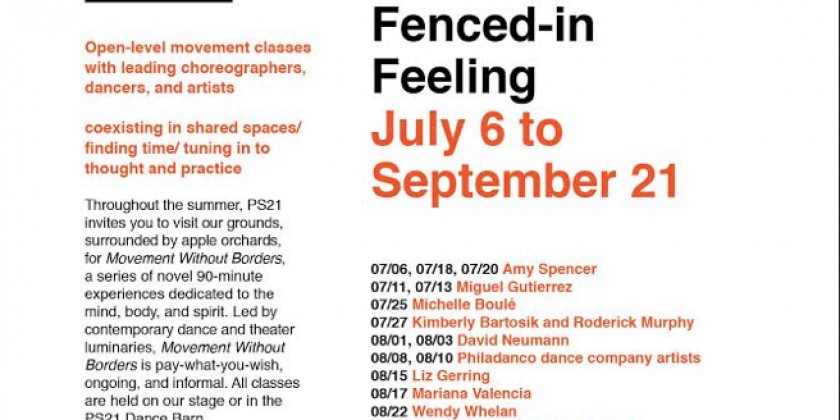 Company:
PS21

Movement Without Borders: open-level movement workshops at PS21 Chatham

Throughout the summer, PS21 invites you to visit our grounds, surrounded by apple orchards in the Berkshire foothills, for Movement Without Borders, a series of novel 90-minute experiences dedicated to the mind, body, and spirit. Led by contemporary dance and theater luminaries, Movement Without Borders is pay-what-you-wish, ongoing, and informal. All classes are held on the theater's stage or in the PS21 Dance Barn. 
 

Michelle will teach "Art Healing Making Doing Being"
Somatics and healing systems are an integral component to Michelle's artistic and physical practices. This workshop weaves these interests together by setting up dynamic containers for creativity, personal transformation, and artistic growth. Some components include guided improvisations that address how our movement impulses connect us to our abilities to listen and trust, and more specific movement structures that examine rhythm, cycles, and the aesthetic enlivening of "stepping into" one's own unique expression. As always "community is our teacher," and we will use the group wisdom to bring us all further.