NASHVILLE, TN: Nashville Ballet To Hold Summer Training for Professionals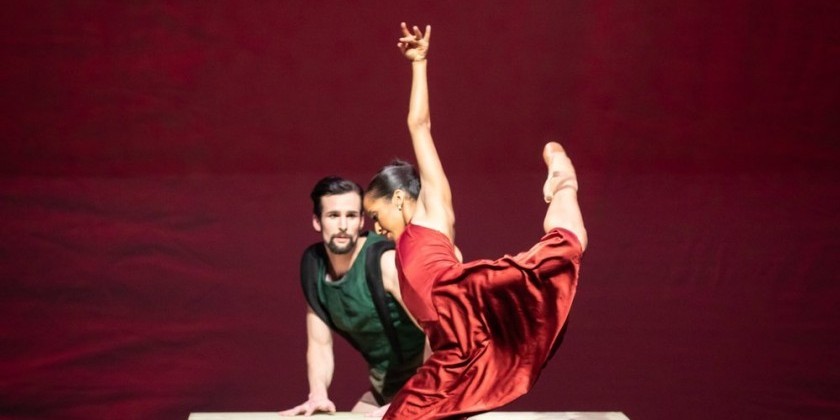 Company:
Nashville Ballet
NASHVILLE BALLET LAUNCHES NEW PROGRAM FOR PROFESSIONALS
Summer training offers off-season maintenance
NASHVILLE, Tenn. – Beginning this June, Nashville Ballet will offer professional artists a unique experience for maintaining and strengthening their technique during the offseason.
Nashville Ballet's new Summer Training for Professionals (STP) program was developed by Nashville Ballet's artistic team as a way of addressing the need for maintenance classes and workshops in the interim between seasons. STP answers this demand with an added focus on providing young professionals with an affordable way to hone their craft and advance their career. 
"Each year, in between their seasons, dancers spend their summers looking for that balance of rest, maintaining and planning for next season," said Nashville Ballet Associate Artistic Director Nick Mullikin. "Our goal with this program is to provide a space for dancers to work with great teachers and coaches, in a world-class facility, and in a city where they can really enjoy themselves, too."
Over the course of the summer, the STP program will offer dancers the unique opportunity to gain access to and learn from some of the dance world's leading coaches, choreographers and artistic directors. Dancers can train with Nashville Ballet's own artistic director, and the choreographer of the critically-acclaimed Lucy Negro Redux, Paul Vasterling, as well as numerous additional teachers with impressive dance resumes from top companies like Ballet West, Kansas City Ballet, BalletX, San Francisco Ballet, Boston Ballet, Houston Ballet and more.
"We realized we have a lot to offer here, and we have the flexibility to offer each dancer exactly what they need," said Mullikin. "Early in my career, an opportunity like this would have been incredibly valuable but a program like this didn't exist with the flexibility that I needed; it's really exciting for our organization to offer something new that can really help dancers gain a competitive advantage going into the next season."
Dancers have the opportunity to attend in at least one-week increments in which they'll gain valuable instruction during six-hour days in the studio. Attendees can work with Nashville Ballet staff to build the schedule that provides exactly what they're looking for whether that's spending just a week in Nashville or staying for the entire summer. Attendees will also have the opportunity to interact with instructors outside of the studio in an intimate setting in which they can seek career advice, insight and connections beyond their own company.
Learn more about Nashville Ballet's Summer Training for Professionals program at www.nashvilleballet.com/summer-training. An audition is not required for currently employed dancers; proof of employment required. Registration is $500 per week with tuition discounts available. 
About Nashville Ballet

Nashville Ballet is the largest professional ballet company in Tennessee. Nashville Ballet presents a varied repertoire of classical ballet and contemporary works by noted choreographers, including original works by Artistic Director Paul Vasterling. Nashville Ballet and the second company, NB2 (a pre-professional training company), provide more than 55,000 arts experiences to adults and children annually through season performances and its Community Engagement programming. Curriculum-based Community Engagement programs bring dance education to community centers, colleges, public libraries and public elementary, middle and high schools across the state. School of Nashville Ballet brings world-class dance instruction to students age 2 to 70.
Nashville Ballet receives public funding from Metro Arts, Tennessee Arts Commission and the National Endowment for the Arts. Contributions from local, regional and national institutional funders and community partners, as well as hundreds of generous individuals, provide ongoing support of Nashville Ballet's mission-critical programs.
Credit: Karyn Photography.