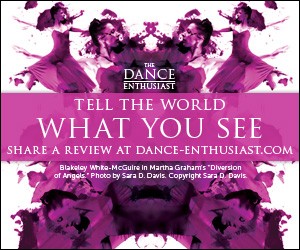 NDI & The Art of Teaching: Music for Dance
Company:
National Dance Institute
Are you a dancer, singer, actor, arts educator, (or anyone else!) who wants to learn the fundamentals of music?  Then register for this course! NDI's Music Director, Jerome Korman, & Associate Artistic Director, Kay Gayner, will take participants on an entry-level immersion into the elements of music by focusing on the dynamic relationship between music and dance. 
Topics include: the elements of music, musical storytelling, teaching choreography to counts, making musical choices to support choreography, and more!  
Register now: https://forms.gle/8pq8pCHCPjQwZU2m6
Fee: $200 (includes non-refundable $50 deposit)
Scholarships: Merit-based scholarships for this workshop are available by application, which is included in the registration form. Scholarship applications must be accompanied by your resume and one (1) letter of recommendation.
Learn more: www.ndicollaborative.org