NEW YORK LIVE ARTS continues Shared Practice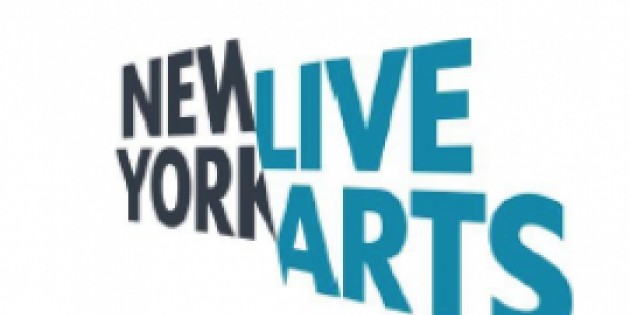 Select Saturdays Through June 8, 2013
New York, NY, January 25, 2013 – New York Live Arts continues Shared Practice, Live Arts' newest pedagogical initiative that invites season artists into the studio to share the physical and creative practices behind their work. In 2012, participating Shared Practice artists included RoseAnne Spradlin, Tere O'Connor and Yvonne Meier, and Shared Practice continues with such artists as Luciana F. May, Yasuko Yokoshi, Bebe Miller, Soulemayne Badolo and more. Workshops will continue to take place on select Saturdays throughout the season, running now through June 8, 2013.
Shared Practice consists of process-focused workshops that provide a dynamic exchange for artists who would like to experience a practice apart from their own among a group of similarly motivated professionals. Building on Live Arts' mission to nurture and support movement-based artists at all stages of their careers, Shared Practice is rooted in the choreographic education focus initiated by Dance Theater Workshop's Bessie Lab.
"New York City is one of the most important centers of modern dance, yet there are few opportunities for artists to exchange creative practices and engage in a dialogue with one another about the diverse approaches to making work," says Leah Cox, Education Director at New York Live Arts. "Many Live Arts season artists have regular teaching practices or are excited to share their process with a group of more mature artists, and Shared Practice takes advantage of this. From an audience standpoint, having the opportunity to see a work in our theater and then learn an artist's motivating approaches and concerns is a great way for local dancers and dance-makers to engage and rejuvenate their own practice. Ultimately, I believe that Shared Practice can provide the New York City dance community with a unique and meaningful way to exchange and discuss approaches to making work."
All Shared Practice workshops take place in the third floor studios or the theater at New York Live Arts. (See below for complete schedule.) Class size is limited. Advance registration is recommended. Registration fee is 5, and is available online at
tickets.newyorklivearts.org
, by phone at 212-924-0077 and in person at the box office. Box office hours are Monday to Friday from 1 to 9pm, and Saturday and Sunday from 12 to 8pm. For more information, please visit the Shared Practice page at
newyorklivearts.org/programs/engage/shared-practice.php.
Listing info:
Shared Practice: select Saturdays Jan – Jun 2013
Arturo Vidich:
Jan 26, 12:30-2:30pm
Juliana F. May:
Feb 2, 1:30-3:30pm
Yasuko Yokoshi:
Feb 23, 1:30-3:30pm
iele paloumpis:
For Immediate Release
Contact:
Elizabeth Cooke Communications Manager
ecooke@newyorklivearts.org
(212) 691-6500 x210