NOTATIONOTATIONS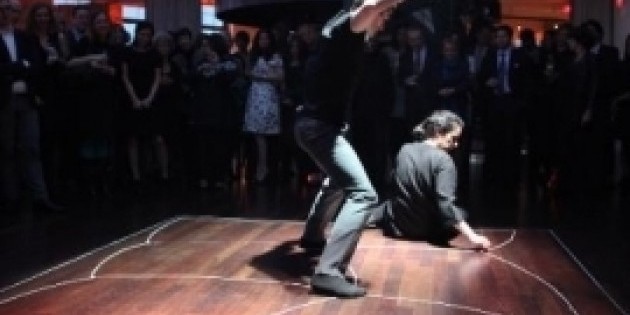 By Susan Hefuna and Luca Veggetti
Susan Hefuna and Luca Veggetti: NOTATIONOTATIONS


September 16–20, 2013


Main Gallery, Drawing Room
Premiere on September 16 at 7pm
Additional performances on
September 17, 18 at 7pm

(Duration approximately one hour)
For further information and images, please contact
Molly Gross, Communications Director, The Drawing Center
212 219 2166 x119 | mgross@drawingcenter.org


New York, July 15, 2013 – During the 2013–14 season, The Drawing Center will introduce its Performance Series, three commissioned performances that showcase important intersections between performance, time-based practices, and drawing. The first is the world premiere of

Susan Hefuna and Luca Veggetti: NOTATIONOTATIONS,

a first-time collaboration between renowned multimedia artist Susan Hefuna (b. Germany, 1962) and contemporary choreographer Luca Veggetti (b. Italy, 1963). This piece posits that if a line is the trace of a point in motion, then the human body moving through space is also a drawing inserted into the four-dimensional space of the observed world. Staged over three nights,

NOTATIONOTATIONS

opens and closes with Hefuna's

New York City Crossroads

, a new video installation of a bustling lower Manhattan intersection. On the gallery floor Hefuna will execute an expansive web of chalk lines, her actions also captured on film and screened while Veggetti's dancers gradually erase the drawn surface through their repetitive, physical gestures. Hefuna's multilayered, ink-on-tracing-paper abstractions and documentation of the live performance will be on display in the lobby. Produced by Brett Littman, Executive Director and Joanna Kleinberg Romanow, Assistant Curator.

ABOUT THE ARTISTS
Susan Hefuna (b. 1962, Germany) was raised in both Germany and Egypt. Her diverse body of work includes drawing, photography, video, performance, and sculpture. Informed by her dual-heritage, Hefuna's art explores multiple definitions of identity that challenge conventional notions of nationality and heritage. Hefuna received the Contemporary Drawing Prize of the Daniel & Florence Guerlain Art Foundation in 2013.

Luca Veggetti (b. 1963, Bologna, Italy) trained as a dancer at La Scala, Milan and began working as a choreographer and stage director in 1990. Since then Veggetti has participated in The Solomon R. Guggenheim Museum's

Works & Process

series, and he has worked with the Martha Graham Dance Company and Cedar Lake in New York. Veggetti was the first resident artistic director of Morphoses for its 2011 season.

The dancers participating in this performance will be PeiJu Chien-Pott, a soloist from the Martha Graham Dance Company, Gabrielle Lamb, and Yusha Sorzano.

FOR THE FULL PRESS RELEASE, PLEASE

DOWNLOAD THE PDF

.

CREDITS



NOTATIONOTATIONS

is made possible through the generous support of the Robert Rauschenberg Foundation's Artistic Innovation and Collaboration Program, which supports risk-taking and innovative collaborations in the spirit of Robert Rauschenberg.

Additional funding is provided by Rhona Hoffman Gallery, Chicago.







At The Drawing Center



Through August 18, 2013


Ken Price: Slow and Steady Wins the Race




Terry Smith: Document



September 16–20, 2013


Susan Hefuna and Luca Veggetti: NOTATIONOTATIONS



September 27–November 3, 2013


Sean Scully: Change and Horizontals




Alexis Rockman: Drawings from Life of Pi



November 22, 2013–January 12, 2014


Drawing Time, Reading Time




Dickinson/Walser: Scattered Ways



January 25

–

February 28, 2014


Ferran Adrià: Notes on Creativity




Deborah Grant: Christ You Know It Ain't Easy!!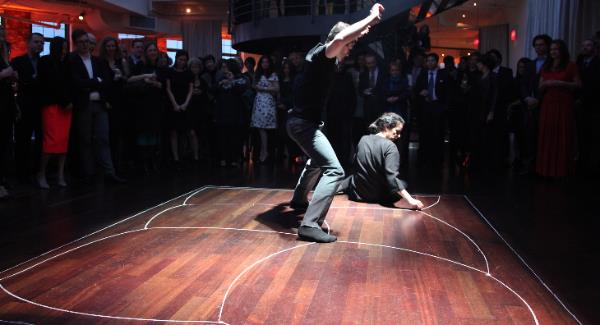 Image: Susan Hefuna and Luca Veggetti, Photo from performance of

NOTATIONOTATIONS

, April 2012. Courtesy of Hal Horowitz.