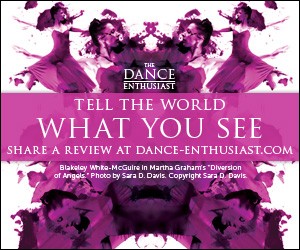 NOW IN PAPER -- Jazz Dance
Company:
University Press of Florida
Jazz Dance
A History of the Roots and Branches

Edited by Lindsay Guarino and Wendy Oliver

NOW IN PAPER

The history of jazz dance is best understood by thinking of it as a tree. The roots of jazz dance are African. Its trunk is vernacular, shaped by European influence, and exemplified by the Charleston and the Lindy Hop. From the vernacular have grown many and varied branches, including tap, Broadway, funk, hip-hop, Afro-Caribbean, Latin, pop, club jazz, popping, B-boying, party dances, and more.
Unique in its focus on history rather than technique, Jazz Dance offers the only overview of trends and developments since 1960. Editors Lindsay Guarino and Wendy Oliver have assembled an array of seasoned practitioners and scholars who trace the numerous histories of jazz dance and examine various aspects of the field, including trends, influences, training, race, aesthetics, international appeal, and its relationship to tap, rock, indie, black concert dance, and Latin dance.
Featuring discussions of such dancers and choreographers as Bob Fosse and Katherine Dunham, as well as analyses of how the form's vocabulary differs from ballet, this complex and compelling history captures the very essence of jazz dance.
 
List Price: $22.50
Click here to order online
or order by phone, 800.226.3822.

*
Postage & handling fee
USA: $6.00 for the first book,
$1.00 for each additional book.
Intl: $15 for the first book,
$10 for each additional book.

"A must-read for all dancers as the invaluable historical references and in-depth coverage of the different jazz forms cannot be found in such detail in any other book on the market today."--Debra McWaters, author of Musical Theatre Training

"Artfully weaves history and professional perspectives to reveal the boundaries of the jazz dance world. It invites the reader to develop a more complicated definition of jazz dance for the twenty-first century."--Susan A. Lee, Northwestern University