NY Season June 21st! BodyStories: Teresa Fellion Dance‏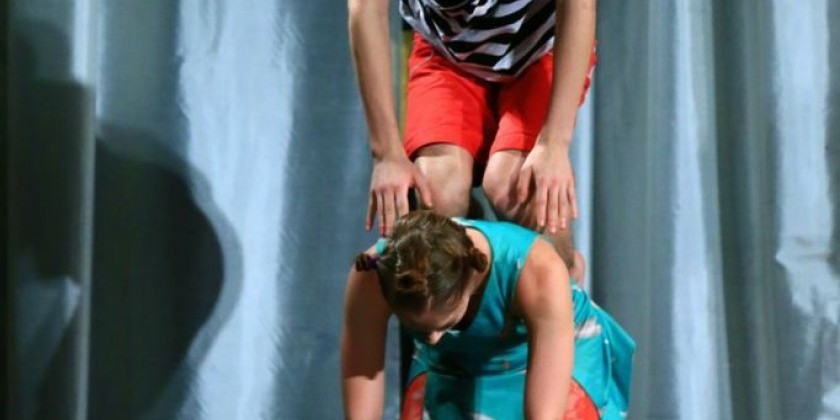 Company:
Teresa Fellion Dance‏

ANNOUNCING - NY Season June 21!
 
OUR BIG SHOW
Upcoming Events   
Support 
Hello Again to our Favorite Fans!
BIG NEWS!  We are so excited to announce our shared evening performance with Treeline Dance Works at the beautiful venue of Manhattan Movement and Arts Center on Saturday, June 21st at 7pm.  We have had an extremely successful season full of wonderful opportunities and amazing rehearsals. We hope you can join us at our BIGGEST event of the season!
Check out the details below with pictures by Justin Skrakowski from a preview selection we performed at Gowanus Arts Presents FIRST LOOK Series. 

OUR BIG SHOW:
JUNE 21ST - 7PM - MMAC
CODE OF INSTINCT
 
We have been developing The Mantises are Flipping (P.S. I'll have whatever they're having) in distinct versions and we are thrilled to present the full production PREMIERE of Version Two!

Version One included movements of opposing qualities, sound explorations, and opposing worlds structured onstage.  Version Two explodes our movement range and adds cohesion in contrast, defining and illuminating four distinct worlds.  
 
We have been showing Work In Process Selections of Version Two between December and April. After much work in the studio, we are ready to PREMIERE The Mantises Are Flipping (P.S. I'll have whatever they're having) in full production June 21st at Manhattan Movement and Arts Center at 7pm!  

Now is your one chance to see the premiere of the completed work! With new costumes, new music, an amazing cast, and brand new developments in the piece. You don't want to miss this full production event!

We will be performing in a shared evening with Treeline Dance Works called Code of Instinct.  

Keep an eye out for upcoming workshops with BodyStories: Teresa Fellion Dance and Treeline Dance Works on May 31. A combination workshop fee/season performance ticket package will be available for all participating! 
Have a look at out most recent blog post: http://bodystoriesfellion.org/blog/


UPCOMING EVENTS

Steps Beyond/Reverb Dance Choreographic Lab 
May 17 at 8pm 
Steps on Broadway
2121 Broadway, New York
Pennington Day 2014
May 17 at 1:30pm & 3pm
Community performances in Pennington, NJ 
 
Bryant Park SummerStage, presented by ITE-Inception to Exhibition
June 27th from 6pm to 8pm
  
Summer Performances at The Ross School Theatre
July 31st and August 2nd  
 
BodyStories: Teresa Fellion Dance is in residence at The Ross School
June 23-August 15 
 
Stay tuned for more information!


SUPPORT
BodyStories: Teresa Fellion Dance is fiscally sponsored by Fractured Atlas, a not-for-profit, tax-exempt, 501(c)(3) organization serving the New York city performing arts community.  Contributions made to Fractured Atlas and earmarked for BodyStories: Teresa Fellion Dance are tax-deductible to the extent allowed by law.  

If you would like to make a tax-deductible contribution to BodyStories: Teresa Fellion Dance, please click HERE.

Visit us at BodyStoriesFellion.org !