NY2Dance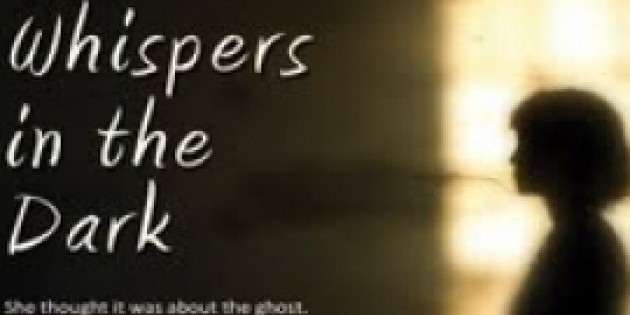 Company:
NY2Dance
FOR IMMEDIATE RELEASE
August 17, 2010
Contact: Michelle Tabnick, (646) 765-4773, michelle@michelletabnickcommunications.com
NY2DANCE celebrates 10th Anniversary Season:
Dancing to Freedom: 10 Years of Independent Dance
Featuring Two New York Premieres
at The Ailey Citigroup Theater
November 5 – 6, 2010
Nejla Y. Yatkin Dance (NY2Dance) celebrates its 10th Anniversary season with the program Dancing to Freedom, which will include two New York Premieres. The event will take place from November 5-6, 2010 at The Ailey Citigroup Theater, 405 W. 55th Street, NYC (on Ninth Avenue). Performances are held on Friday and Saturday at 8pm. Tickets are 5-35 and are available at
The multi-textured dance evening is comprised of three pieces choreographed by Nejla Y. Yatkin, which reflect on the journey of the past 10 years. The New York Premiere of Wallstories, selected by The Washington Post as one of the Top 10 Dances of 2009, is Berlin native Nejla Y. Yatkin's latest work, originally created in conjunction with her multi-media Berlin Wall Project, an internationally-lauded celebration of the 20th Anniversary of the fall of the Berlin Wall. Journey to the One, a Tango, a New York Premiere, is a suite consisting of a quintet, quartet, trio, duet and solo, choreographed by Ms. Yatkin in 2003 to music inspired by Tango rhythms from different parts of the world, including Argentina, Turkey, Africa, USA and Mexico. For People With Wings, (2000), inspired by the myth of the phoenix rising from its ashes, is choreographer and dancer Nejla Y. Yatkin's award-winning signature piece.
Following the New York performances, NY2Dance will tour the program to the Festival Danza Unam in Mexico City, Mexico from November 9-10, 2010, then to Dance Place in Washington, DC, on November 13-14, 2010.
NY2Dance was formed in 2000 by dancer and choreographer Nejla Y. Yatkin. NY2Dance is the vehicle for Nejla's vision to use dance in exploration of the human experience through movement. The company's mission is to: 1) create works that reflect the complexity of human existence, that tap the essence of what is common within all humanity and to embrace spirituality as a guiding force, a point of communication as well as reflection; 2) to collaborate with other artists from various disciplines from around the world; and 3) to preserve the works of master choreographers. Toward these ends, Nejla is in the process of synthesizing the diverse techniques that she has been exposed to throughout her life into her own style of dance, entitled MOZAIK.
Nejla Y. Yatkin is a 2008 Princess Grace Choreography Fellow (awarded by the Princess Grace Foundation in New York City) and an Artist in Residence at the University of Notre Dame. In her choreography, she explores the beauty as well as complexity of memory, migration, transformation, identity and multiculturalism through movement. This is achieved by drawing upon diverse traditions of dance, cultures and medium as well as utilizing subjects that are at once universal and timeless. Inspired by Martha Graham and other great female choreographers, in 2000 Ms. Yatkin began choreographing solo works for herself. She then moved to create larger works on other bodies. To date, she has performed in 20 countries and 70 cities around the world and has choreographed on the Cleo Parker Robinson Dance Ensemble, Dallas Black Dance Theatre, the Washington Ballet and The Maryland Dance Ensemble and the Baltimore Ballet. A recipient of many awards and honors, Nejla has received the DC Mayors Arts Award for Outstanding Emerging Artist, 6 Metro DC Dance Awards, a 2008 Princess Grace Choreography Award, a 2009 Princess Grace Special Project Award, 4 Artist Fellowship Awards from the D.C. Commission on the Arts and Humanities for her excellence in Dance and Choreography, and she was selected as one of Dance Magazine's "Top 25 To Watch." Nejla Y. Yatkin has been supported by the National Performance Network, La RED, D.C. Commission on the Arts and Humanities (an agency of the National Endowment for the Arts), University of Maryland, the Goethe Institut NY, US International Artists, University of Notre Dame, and the Princess Grace Foundation.
For more information, visit www.ny2dance.com or call 202-210-8247.
#