NYC Dance Week 2014 Set For June 19-28, 2014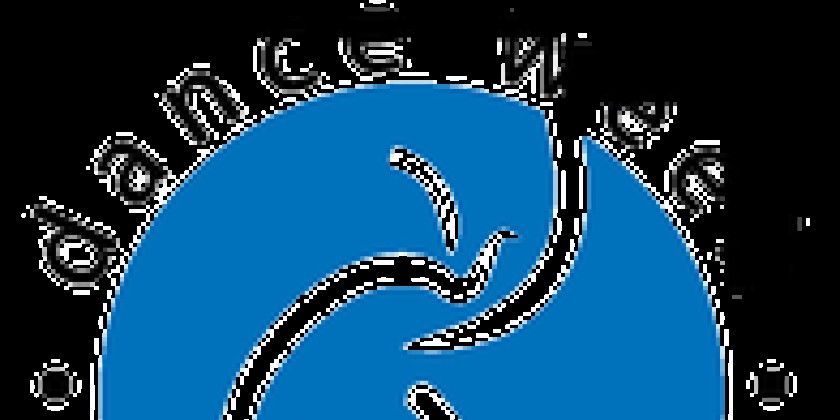 Company:
NYC Dance Week; NYC10; Mark Morris Dance Center
NYC Dance Week 2014 Set For June 19-28, 2014

Third Annual Celebration of Dance Offers Free Classes at
Studios, Parties, Performances, Workshops and more

Precursory Events at the Gibney Dance Center, Cielo and m1-5 Lounge
throughout Spring 2014 Lead up to 10-day Festival


New York, NY -- NYC Dance Week, the 10-day festival of free and discounted dance, fitness and wellness classes, will take place at dance studios across New York's five boroughs from June 19-28, 2014.  In addition to Dance Week's 2014 Studio Partner, Mark Morris Dance Center, this year, the festival will also offer classes in collaboration with The Ailey Extension, Power Pilates, Ballet Academy East, Dancewave and more. Dance Week invites New York studios, dance students, businesses, volunteers and other organizations to participate in the largest and most inspiring Dance Week to date. Required registration for the festival is now open online at http://nycdanceweek2014.eventbrite.com.

Leading up to the festival, NYC Dance Week will present a series of high-energy dance parties across the city throughout Spring 2014, kicking off with a May Meet & Greet at the Gibney Dance Center (890 Broadway).  Two Get Down Dance Parties will be hosted at Cielo (18 Little West 12th Street) on Thursday, April 24 and Thursday, May 29 and the Festival Kick-Off Party will take place at m1-5 Lounge (52 Walker Street) on Tuesday, June 10th.  All parties are open to the general public.

During the festival, participants may join any in an exciting array of dance and fitness classes, from classical ballet to West African dance to Pilates to Zumba.  NYC Dance Week continues to push beyond traditional dance styles to demonstrate how all movement benefits the mind, body and spirit.  NYC Dance Week has launched an Indiegogo campaign to raise $1,000 to cover some of the production and administrative costs of this year's festival.  Festival-goers wishing to contribute $5 can visit http://igg.me/at/nycdanceweek2014/x or https://www.fracturedatlas.org/site/fiscal/profile?id=4140.

Unique NYC Dance Week 2014 events include Fitness Labs, classes designed to push dance skills to the next level through personal coaching; an Injury Prevention Workshop at Peridance Capezio Center on Thursday, June 19 to maintain health throughout a week of vigorous dancing and movement; and performances of new dance works at a special showcase by NYC10 at Dixon Place on Wednesday, June 25.

NYC Dance Week 2014 will release a full schedule of events in the upcoming week.  To stay updated with the latest news from Dance Week, please visit the festival's website at nycdanceweek.org, like the Facebook page at https://www.facebook.com/pages/NYC-Dance-Week/185085796592 and follow the party on Twitter @nycdanceweek.


About NYC Dance Week
NYC Dance Week collaborates with both new and established studios in New York City to celebrate the joy and diversity of dance with an annual 10-day event of free dance, fitness and wellness classes. The celebration encourages New York City to experience dance, inspiring all to love and maintain active, healthy and energized lifestyles. The festival is held every June at dozens of venues throughout New York City and benefits thousands of participants. Throughout the year, Dance Week continues to promote dance studios and companies through its newsletter, projects, dance/fitness events and partnerships. Nearly 40 local studios partner with the organization each year to increase public awareness and unite the dance community.  For more information, please visit: http://nycdanceweek.org/the-festival#sthash.IQQXKV3q.dpuf.

About NYC10
NYC10 is a sister project of NYC Dance Week. It's a dance initiative where 10 emerging dance companies/dance groups/dance troupes are given up to 10 minutes to showcase their work. NYC10 is a unique opportunity to showcase new work awaiting feedback and reviews. It's a platform to expand and explore new repertoires or simply try something new.  For more information, please visit: http://nycdanceweek.org/nyc10#sthash.7xpAXXWD.dpuf.

NYC Dance Week and NYC10 are both produced by Tendu Inc., organized exclusively for charitable and educational purposes to promote diversity of dance in the City of New York.  NYC Dance Week and NYC10 are fiscally sponsored by Fractured Atlas and partly sponsored by FitEngine Inc., a website that provides empirical views, technical fitness insight and expertise on wellness programs and fitness classes.

About our Partner Studio, Mark Morris Dance Center
The Mark Morris Dance Center in Brooklyn, NY, is home to the Mark Morris Dance Group and houses seven fully-equipped, column-free studios with sprung floors and natural light, ranging in size from 430 ft² to 3,600 ft². The Dance Center offers over 40 dance and fitness classes per week for adult students of all levels and abilities, plus Master Classes, Workshops and the free Dance for PD® program. The School at the Mark Morris Dance Center provides a diverse range of classes for children and teens ages 4-17, of all dance abilities. There is also a Student Company, professional and pre-professional Summer/Winter Intensives, as well as Parent-Toddler movement classes. Live music is a feature of all dance classes. For more information, please visit: http://nycdanceweek.org/the-festival/partners#sthash.x1Wh4GDo.dpuf.