NYU Skirball Center Announces 10th Anniversary Season
2013-2014 SEASON
NYU SKIRBALL CENTER FOR THE PERFORMING ARTS ANNOUNCES 10th ANNIVERSARY SEASON
NYU Skirball Center for the Performing Arts is pleased to announce programming for its tenth season, 2013-14. In its first decade, NYU Skirball has made substantial contributions not only to the community surrounding the country's largest private university, but also to a broader cultural landscape. In recent years, Executive Director Michael Harrington has used the venue—which, with 860 seats and state-of-the-art production capabilities, is unique in downtown Manhattan—to provide a platform for artists from around the world and from the facility's Greenwich Village neighborhood to practice their craft on a larger scale.


Tickets for the 2013-2014 Season may be purchased online at www.nyuskirball.org, by phone at 212.352.3101 or 866.811.4111, or in person at the NYU Skirball Center Box Office: Tuesday-Saturday, 12:00–6:00 P.M.
The NYU Skirball Center for the Performing Arts is located at 566 LaGuardia Place at Washington Square, New York, New York 10012. For more information, please visit www.nyuskirball.org.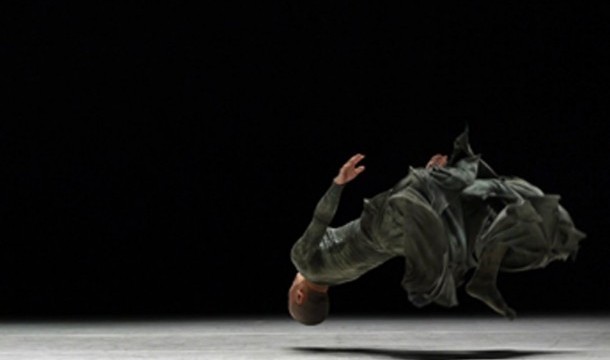 Photo © Tao Dance Theater
THE NYU SKIRBALL CENTER FOR THE PERFORMING ARTS 2013-2014 SEASON


Dance Events:
Polish American Folk Dance Company 75th Annual Anniversary Concert
0-0
Celebrating its 75th Anniversary season, Polish American Folk Dance Company (PAFDC) is proud to present an evening filled with folk dances performed in authentic regional costumes accompanied by traditional music and songs of the Company's folk band, Kapela Ludowa.
Performing since 1938, PAFDC has a rich and varied history. PAFDC is both appreciated local New York City audiences and if recognized nationally, having performance on many international stages. Pope John Paul II, Princess Grace of Monaco, Zbigniew Brzeiski, Henryk Gorecki, Lech Wasa and other dignitaries have been honored guests at banquets for which PAFDC choreographed special dance arrangements. In 2003, the Company received the order of the Merit of Culture from the Republic of Poland for preserving Polish folk culture in the United States.
Co-presented by Polish American Folk Dance Company.
The Joffrey Ballet School
December 13 and 14 at 7pm
December 14 and 15 at 2pm
"enchanting... the humanity and theatrical vigor with which its many details are presented burst off the stage with the kind of Dickensian vitality that leads you deep into the whole idea of Christmas."
– The New York Times
A favorite of the holiday season, The Nutcracker is a treat for audiences of all ages. From the moment the lights dim, you will be transported to a magical place filled with adorable children, marching toy soldiers, a glowing thirty foot Christmas tree that seemingly grows forever, mischievous mice, crystalline waltzing snowflakes, the Land of Sweets, and some of the most glorious dancing on earth.
The Joffrey Ballet School, located in New York City's Greenwich Village, was founded in 1953 by Robert Joffrey and Gerald Arpino to develop and train professional dancers. The School continues to strive for the founders' vision of dance based on intensive training that is imbued with a sense of movement, clarity, and exuberant energy. The students from the Joffrey Ballet School's Children's and Young Dancer program accompanied by Guest Artists from the Joffrey Concert Group will present the full two-act holiday tradition.
Choreography by Associate Executive Director Davis Robertson, adapted from classic versions by Marius Petipa and Levivanov. Additional choreography by Cameron Basden, former ballet mistress of the Joffrey Ballet Company.
Co-presented by the Joffrey Ballet School.


"[A] ticket to this showcase is a steal…high-energy, full-bodied dancing." – The New York Times
Gotham Arts Exchange presents the eighth annual presentation of Dance Gotham, featuring twelve companies showcasing a thrilling range of aesthetics and artistry. From post-modern athleticism to seasoned theatricality, these programs, curated by Jodee Nimerichter, offer choreographic works that are sophisticated, witty, wonderfully intelligent and revealing.
Dance Gotham 2014 is a part of Focus 2014, the national platform to promote American dance both abroad and nationally. The weeklong platform presents performances of U.S.-based dance companies during the annual Arts Presenters Conference in New York City, and is one of the largest gatherings of artists, dancers and dance professionals in the U.S.
Co-presented by Gotham Arts Exchange, Inc.


Past/Forward 2014: Women at Work
The Dance Department of New York University's Tisch School Of The Arts will present Past/Forward, 2014: Women at Work, highlighting the work of several generations of Tisch Dance women alumni choreographers. The event will feature the works of Charlotte Boye-Christensen, choreographing a work for the Second Avenue Dance Company - Tisch Dance's Student Company, Suzanne Beahrs, Selina Chau, Rachel Hagan, Allison Schieler, Kristin Schwab, and Chihiro Shimizu. The featured alumni range from newly graduated and emerging choreographers who are beginning their careers to established choreographers who are presenting work nationally and internationally.
Co-presented by NYU Tisch School of the Arts Department of Dance.


4 and 5 (U.S. Premiere)
"Tao Ye is emerging rapidly as a force to be reckoned with, as well as the most exciting name in modern dance." – Time Out Beijing
One of China's premiere contemporary dance companies boldly stretches the boundaries of the human physical form.
After a sold out run at the Lincoln Center Festival in 2012, TAO Dance Theater returns with 4, a continuation of choreographer Tao Ye's exploration of the potential of the human body as a visual element, devoid of story-telling or representation. Four dancers seem to be propelled by a magnetic wave that sometimes pulls them apart, and then seems to push them together again, without ever touching.
In the U.S. Premiere of 5, which received standing ovations in Amsterdam at its world premiere, the dancers engage in physical contact, in fact, they move in an indistinguishable kaleidoscopic mass of limbs and light, never dispersing even for a moment.


About NYU Skirball Center for the Performing Arts
NYU Skirball Center for the Performing Arts is the premier venue for the presentation of cultural and performing arts events for New York University and lower Manhattan. Led by executive producer Jay Oliva (President Emeritus, NYU) and senior director Michael Harrington, the programs of NYU Skirball reflect NYU's mission as an international center of scholarship, defined by excellence and innovation and shaped by an intellectually rich and diverse environment. A vital aspect of the Center's mission is to build young adult audiences for the future of live performance. For more information, please visit www.nyuskirball.org.