Advertise With Us
Make an impression — place an ad on The Dance Enthusiast and receive thousands of eyes on your work every week. Learn more. 
Contribute
Your support helps us cover dance in New York City and beyond! Donate now.
Nai-Ni Chen Dance Co. is first full-year residency at NJCU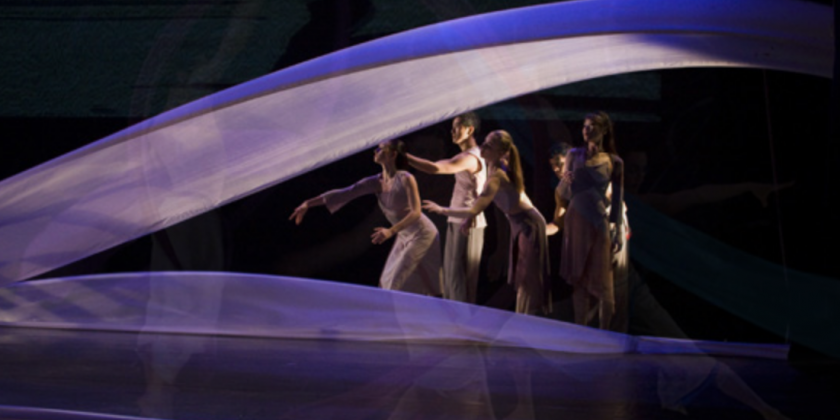 Company:
Nai-Ni Chen Dance Co.

NAI-NI CHEN DANCE COMPANY APPOINTED VISITING ARTIST IN RESIDENCE, 2014-15, FOR NEW JERSEY CITY UNIVERSITY'S FIRST YEAR-ROUND RESIDENCY
 
For its first year-round visiting artist-in-residence, New Jersey City University has selected  the Nai-Ni Chen Dance Company, one of New Jersey's finest performing arts troupes, for the full 2014-15 season.
 
As visiting artist in residence, artistic director Nai-Ni Chen and her company members will teach Modern, Jazz and Ballet classes at the NJCU's Music, Dance and Theater Department.   Ms. Chen will also invite exciting guest artists, from the concert stage to Broadway, to guest teach.  Edward Stockton, an Ailey alumni, has already been invited to teach jazz classes.
 
Nai-Ni Chen, an internationally renowned dancer and choreographer, is a principal affiliated artist of the New Jersey Performing Arts Center and has received fellowships from the National Endowment for the Arts in 1998 and 1997.   Her own Nai-Ni Chen Dance Company has been one of the most active U.S. dance companies for years, touring the U.S. 25 time, and enjoying 7 world tours to Poland, Mexico, Korea and China.  Ms. Chen's extensive background also includes Broadway, having been a dancer in the international production of The King and I, and a participant  in the creation of the Broadway production of M'Butterfly. The Company will also work with students on the choreography of on-campus musical theater productions.
 
"To begin building an energetic dance culture for NJCU is our first goal, and it starts with a strong dance curriculum", says Nai-Ni.  The Taiwan native  is looking forward to working with Music, Dance and Theater Department Chair Dr. Min Kim and the Musical Theater Coordinator Prof. Marc Dalio. New classes are being added to the catalog for the Spring, and students who are interested in dance should contact the Music, Dance and Theater Department for inquiry.
 
The Nai-Ni Chen Dance Company will also work with the Music, Dance and Theater Department on other aspects of development, including student recruitment, concerts and musical productions, as well as developing new interdisciplinary works with university faculty members.
 
About Nai-Ni Chen Dance Company
 
A blossom of color, energy and motion, "like endlessly proliferating forces of cosmic energy," says the New York Times. The dances of Nai-Ni Chen fuse the dynamic freedom of American modern dance with the grace and splendor of Asian art.  Nai-Ni Chen's diverse, mesmerizing and dramatic contemporary choreography has gained increasing recognition among domestic and international presenters and festivals. Recently, the Company was honored by a distinctive grant award from both the President's Committee on Arts and Humanities and the Department of State to represent the United States in a seven-city tour arranged by the Tamaulipas International Arts Festival in Mexico.
 
Presented by some of the most prestigious concert halls in the United States, including Joyce Theater in New York, The New Jersey Performing Arts Center, Ordway Center in Minnesota and the Cerritos Center in California , the Company has mounted twenty five national tours and seven tours abroad.  Ms. Chen's work has been presented by such acclaimed international festivals as the Silesian International Contemporary Dance Festival and the Konfrontations International Dance Festival, both in Poland , the Chang Mu International Arts Festival in Korea and the China International Dance Festival.The Nai-Ni Chen Dance Company also has the unique honor of having received more than twelve awards from the National Endowment for the Arts and numerous Citations of Excellence and grants from the New Jersey State Council on the Arts. In the First China International Dance Festival in Kunming , Yunan, the China Dance Association presented to the Company its most prestigious honor for companies not based in China , the Golden Lotus Award.
 
The Company's commissioned dances include American Landscape (New Jersey Performing Arts Center), Peach Flower Landscape (Lincoln Center Institute), Qian Kun (Joyce Theater), Tianji/Dragons on the Wall (Andrew W. Mellon Foundation through the New Jersey Performing Arts Center, the Geraldine R. Dodge Foundation, and the Mary Flagler Cary Charitable Trust, The Way of Five (Towson University), Unfolding (Dancing in the Streets), Tiger and Water Lily (Ballet Met) and The Three Riddles of Turandot (New Jersey Ballet).
 
About NJCU
 
Situated on a beautifully landscaped campus in a vibrant urban community, New Jersey City University provides top-quality education to over 8,500 students who reflect the dynamism of the University's metropolitan Jersey City location.  As the safest university campus in New Jersey and one of the most diverse in the nation, NJCU prepares students to be leaders in a global society within the comforts of an intimate community.   It is a place to think and grow by interacting with culturally and ethnically diverse classmates and faculty from countries worldwide.   NJCU provides an educational experience that helps prepare our students for career success and global impact.