Nai-Ni Chen Dance Company's The Bridge Classes: March 15-19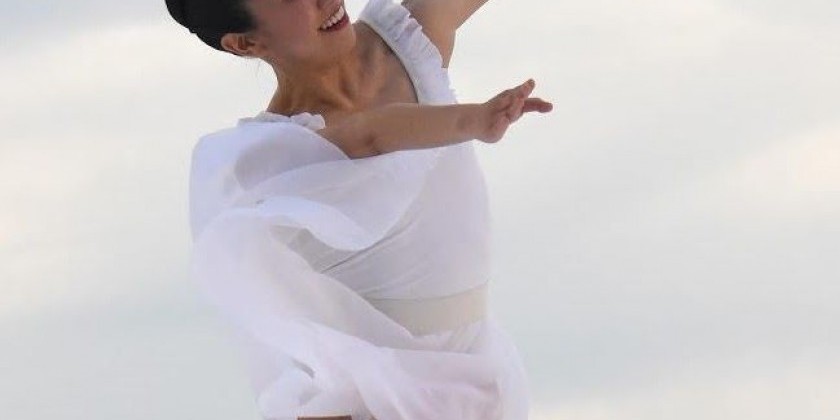 Company:
Nai-Ni Chen Dance Company
NAI-NI CHEN DANCE COMPANY Announces The Bridge Virtual Dance Institute of boundary-breaking dance experiences Free One-Hour Company Class on Zoom Open to All Dancers at an Intermediate to Advanced Level March 15-19, 2021. Interested dancers can join the class by registering on Nai-Ni Chen Dance Company's website.
The Bridge Class schedule is as follows: 
Week of 3/15/2021
Monday Yuka Notsuka (Kinetic Spiral)
Tuesday Rei Akazawa-Smith (Modern (Taylor Inspired) at 11am
Wednesday Nai-Ni Chen (Kinetic Spiral) at 11am
Thursday Andrew Pacho (Flow (Gyrokinesis based) at 11am
Friday Greta Campo (Kinetic Spiral) at 11am
About Nai-Ni Chen's Kinetic Spiral
Tap into the creative energy of the universe through Kinetic Spiral. Nai-Ni Chen's signature technique is based on the principle of ever-changing universal forces of Yin and Yang. Dance phrases from Nai-Ni Chen's repertory will be taught.
About Rei Akazawa-Smith and Modern Dance
Join Rei Akazawa-Smith for an exciting modern dance class. Rei has danced with the Paul Taylor Dance Company as well as working with Miki Orihara, HT Chen and others. 
About Andrew Pacho and Flow
Learn to stretch, wamup, heal and strengthen your body with renowned dancer/gymnist Andrew Pacho. He developed Flow to heal himself and he has successfully helped many others. Join us for an hour of dancing on chair!