Neville Dance seeks Male & Female Company and Apprentice Dancers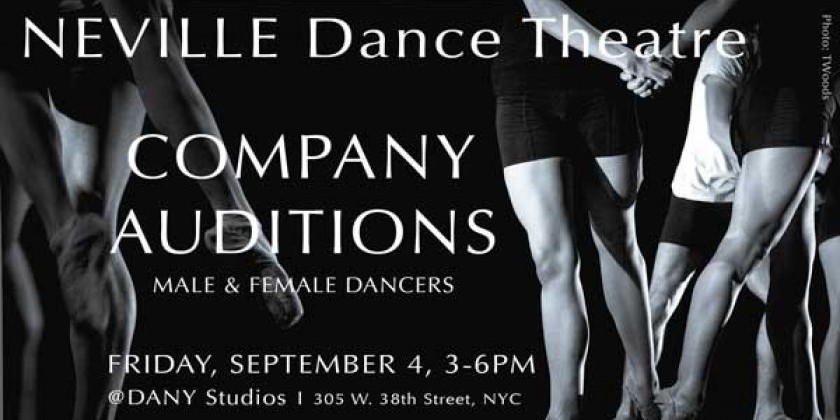 Company:
Neville Dance
Photo by T. Woods
Auditions: FRIDAY, SEPTEBMER 4, 3-6PM @DANY STUDIOS 305 W. 38th Street, NYC
Neville Dance Theatre seeks experienced, committed, professional MALE & FEMALE company and apprentice dancers with excellent ballet/contemporary technique, commanding stage presence and strong pointe/partnering (including overhead lifts for men) for our fall NYC 10th Anniversary performance at the Ailey Citigroup Theatre on October 24 and ongoing endeavors. Competitive rehearsal and performance pay.  
Dancers must be available for performance on October 24, 2015 (noon-10pm). 
Rehearsal: Must have Friday & Saturday availability September 11- October 23 between 4-9pm. 
Pre-registration strongly suggested. Email name, resume and video links to auditions@nevilledance.com.