New Home & New Connections for New Jersey Dance Theatre Ensemble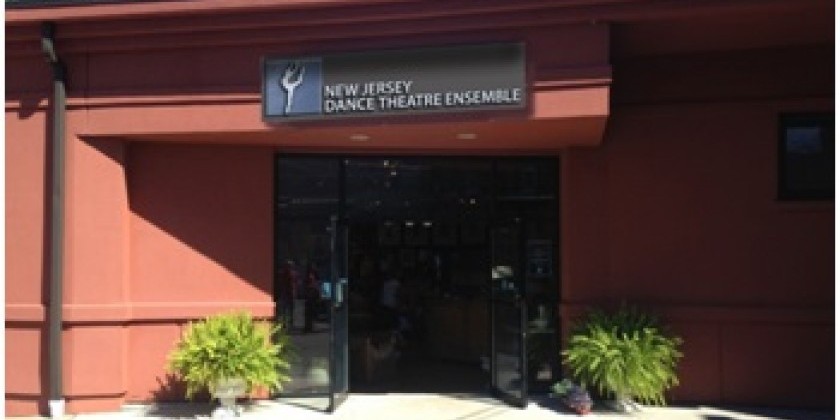 Company:
New Jersey Dance Theatre Ensemble
NJDTE SIZZLES THIS SUMMER IN SUMMIT
New Home, New Connections with Summer Intensive

SUMMIT, NJ – March 19, 2015  – This summer, Artistic Director Nancy Turano's vision for the New Jersey Dance Theatre Ensemble (NJDTE) as the pre-eminent youth dance company in the region will be realized. Now in its 45th year, the Ensemble will open its brand new, state-of-the-art facility at 315B Springfield Avenue in Summit in summer 2015.
 
NJDTE will transform an 8,800-square-foot warehouse space into a welcoming home for talented young dancers to pursue their dreams of a professional career in dance. Designed by architect Christopher Welsh, the new facility will feature 4,700 square feet of dance space, including four spacious, high-ceilinged studios, as well as a media library, dressing rooms, executive offices and storage area for costumes, props and scenery. The reception area will include a retail component where students can purchase specialized NJDTE dancewear. Finally, the space has a 6,000-square-foot outdoor garden adjacent to an indoor multi-purpose room/lounge area.
 
"This is an exciting time for NJDTE and a natural result of over 45 years of sustaining excellent programming. Over the past few years, we have been expanding our pre-professional opportunities for dancers from New Jersey with tremendous results," Turano said.
 
Innovative partnership opportunities with local businesses and institutions are a cornerstone of the Ensemble's mission in its new Summit home. There are plans for an outdoor dance festival on July 29 in partnership with Reeves-Reed Arboretum.  The Grand Summit Hotel and The Hat Tavern will also provide housing and meals for dancers during the NJDTE Summer Intensive Program July 13-31.

 "We are thrilled to be able to open our new home for the NJDTE Summer Intensive and Young Dancers Program, with an incredible faculty of master teachers from Ballet Hispanico, The Ailey School, Parsons Dance, Limón Dance Company, French Academie of Ballet and more. Our new space will also provide residency opportunities for cutting-edge choreographers to create new works, beginning this fall with Shannon Gillen's new company VIM VIGOR," Turano added.

Daniel Spector, Senior Vice President of Winick Realty Group NJ, and his associate Susan Preisler worked with Turano, herself an NJDTE alumna, to find the ideal location for its new facility. The town of Summit was chosen because of its direct trains to New York City, proximity to Newark Liberty International Airport, and vibrant and cultural downtown district.
 
Turano confirmed, "Dan Spector and Susan Preisler were able to locate and secure this jewel of a site for NJDTE's new home. They went above and beyond to find not only the right location but one that actually exceeded every requirement we had."

For more information about NJDTE's Summer 2015 and 2015-16 Season Programming, please contact cbliss@njdte.org.