New July Performances Added & April Workshop Announced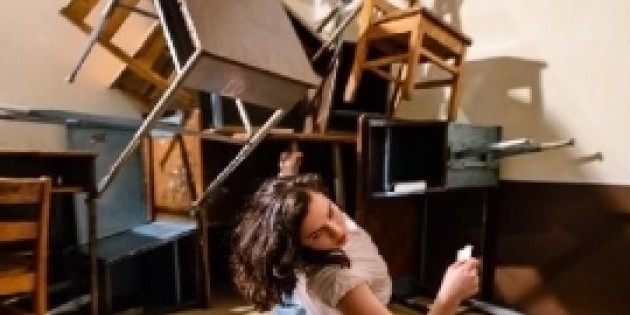 Then She Fell + Creating Off-Site / Adapting On-Site
Rachel I. Berman as Alice; photo by Darial Sneed

Then She Fell

An immersive theater experience combining a hospital ward,
the writings of Lewis Carroll, and just 15 audience members per show.

Tickets Now On Sale Through July 28

The Kingsland Ward at St. Johns
195 Maujer Street (in Williamsburg)
Brooklyn, NY 11206
Just 15 minutes from Manhattan on the L train
Grand Avenue L Stop (Four stops into Brooklyn),
Near excellent dining and shopping on Grand and Metropolitan Avenues.
______________________________________
New Workshop:
Creating Off-Site/Adapting On-Site*

April 13, 2013 from 12pm–3p; 0
at The Kingsland Ward @ St Johns
Click Here
to Reserve a Spot
Led by Jennine Willett and Marissa Nielsen-Pincus, this three-hour workshop explores methods for working off-site through generative structures that quickly build material and sequences. These are then adapted on-site to a variety of environments which vary structurally and architecturally.

*A movement/dance background is a pre-requisite for this workshop.