New Works at GA+P's Anniversary Celebration!‏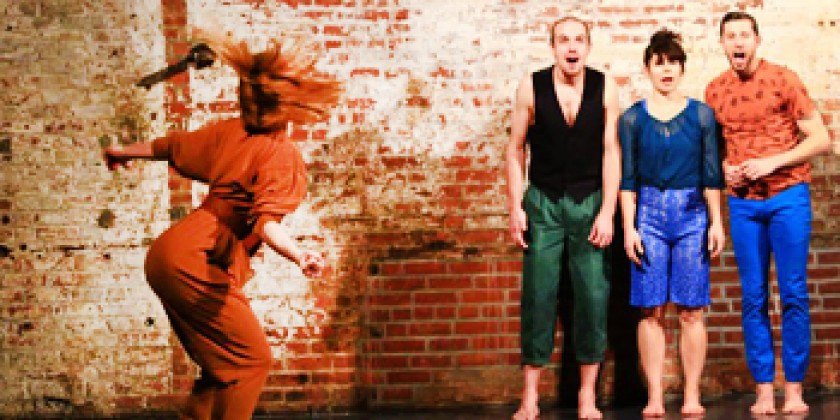 Company:
Gowanus Arts + Productions

GAP's One-Year Anniversary

Gowanus Arts + Productions one year anniversary celebration features the preview of two new works by Alexandra Beller/Dances!

 
THE DETAILS: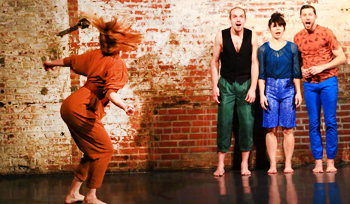 January 16 – 17, 2014
7:00 pm

Tickets: $15 in advance/$20 at the door

The Green Building, located at 452 Union Street, Brooklyn, NY 11231
(F/G Train to Carroll St. R Train to Union)
 
The celebration will open with hors d'oeuvres and cocktails, and end with an after party!

THE TWO NEW WORKS:


"Give up, or a bird lying on its back" stems from the points of friction and shortcomings that exist between words and dance. It reveals the humor that can emerge as words fail dance, and the poignancy and longing that exist in the disconnection of bodily expression and language. The creative process has undergone 7 layers of translation (including sign language interpretation by Jessica Ames and poetry by Emily Skillings) as movement is described through words, the words are interpreted back into movement, and so on.

The second work of the evening, "milkdreams" is in response to the birth of Beller's second child. In contrast to "Give Up," "milkdreams" recreates the dances of her 14 month old and six year old children, dances devoid of language. These are dances where there is no interpretation, translation, story, or agenda to the movement experience. In stark contrast to "Give up, or a bird lying on its back", "milkdreams" lives in a world without words.