New York Jazz Choreography Project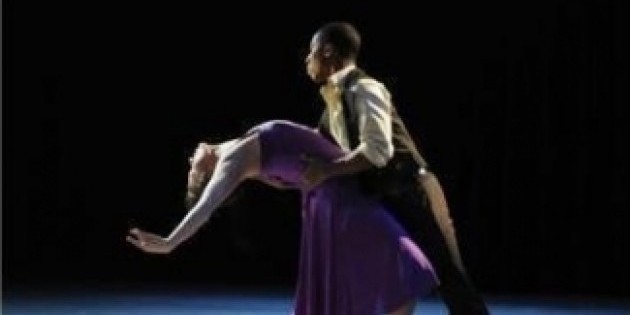 Company:
Jazz Choreography Enterprises, Inc.
FOR IMMEDIATE RELEASE CONTACT Amanda Zoch & Fran Kirmser, fran kirmser productions llc 973-886-5757

Jazz Choreography Enterprises, Inc. Presents
New York Jazz Choreography Project
Jazz Choreography Enterprises, Inc. presents New York Jazz Choreography Project for their semiannual dance concert devoted exclusively to jazz, featuring original works by choreographers ranging from emerging to established. After the performance, some of the choreographers will stay for a talk back session to discuss their work and to further explore jazz dance. Since 2007, Artistic Directors Marian Hyun and Merete Muenter have presented more than 30 choreographers and 100 dancers from the United States, Japan, South Africa, and Germany. The performances will be presented at The Ailey Studios at The Joan Weill Center for Dance. The studio is located at 405 West 55th Street at 9th Avenue.
QUICK FACTS
WHAT New York Jazz Choreography Project
WHERE The Ailey Studios, 5th floor
The Joan Weill Center for Dance
405 West 55th Street (at 9th Avenue)
WHEN Saturday, May 21st, 8pm
Sunday, May 22nd, 2pm
TICKETS 0 (5 children/students) in advance
5 (0 students) cash at the door
Students must show valid high school, college, or The Ailey School ID at the door when purchasing or picking up tickets
www.smarttix.com
212-868-4444


JAZZ CHOREOGRAPHY ENTERPRISES, INC. (JCE) is a nonprofit corporation formed in 2007 whose mission is to encourage the creation of jazz dance in concert form. Their goal is to present choreography in a variety of jazz styles, created and performed by people of various ages and levels of experience. To that end, they produce The New York Jazz Choreography Project twice a year. These shows give choreographers the opportunity to develop their technical skills and creativity before live audiences.
Bob Boross
Kayleigh Doremus Marian Hyun
Joyce King
Katrina Phillip Liz Piccoli
Francis J. Roach

Sue Samuels

Lori Spada
Shauna Sorensen
Amy Baker Schwiethale
MARIAN HYUN is a founder and president of Jazz Choreography Enterprises, Inc. She has taught dance to people of all ages, from two-year-old pre-ballerinas to senior citizen jazz buffs in various New York studios and community centers. A graduate of Sarah Lawrence College, she was a freelance writer and a writing instructor at the New School before enrolling in the Dance Education Lab (DEL) at the 92nd Street Y. Her first venture as a producer resulted in the sold-out performance of the New York Jazz Choreography Project in May 2007.

MERETE MUENTER is a founding member and co-Artistic Director of Jazz Choreography Enterprises, Inc. In New York's Midtown International Theatre Festival 2008, Merete directed and choreographed a new play with music entitled "They Walk Among Us," for which she won the award for Outstanding Choreography. Her directing Credits include "Sure Thing" and "Variations on the Death of Trotsky" by David Ives, "The Duck Variations" by David Mamet, "Five Flights" by Adam Bock, and "Recent Tragic Events" by Craig Wright. Her choreography credits include "Sherlock Holmes – The Early Years" in the 2007 New York Musical Theatre Festival (NYMF), as well as regional productions of "The King and I," and "It's A Wonderful Life."
** All of JCE's programs are made possible in part by the Long Island Development Corporation.