Contribute
Your support helps us cover dance in New York City and beyond! Donate now.
New York Jazz Choreography Project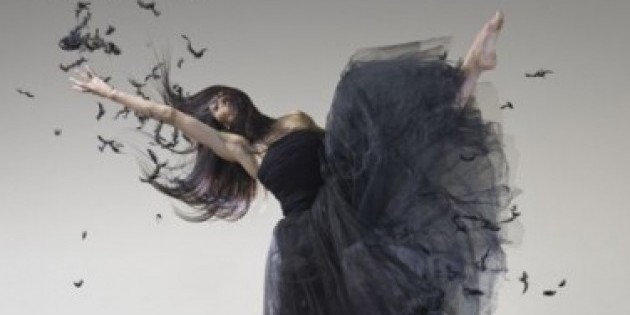 Company:
Jazz Choreography Enterprises, Inc.
Jazz Choreography Enterprises, Inc. presents New York Jazz Choreography Project for its semiannual dance concert devoted exclusively to jazz. JCE features works from emerging to established choreographers. This year, the performance will feature six new choreographers and has fostered the development of artists like
Alison L. Krauss, who has been a dancer in many performances of the Jazz Project and is in the show as a choreographer for the first time.
Since 2007, Artistic Directors Marian Hyun and Merete Muenter have presented more than 50 choreographers and approximately 150 dancers from the U.S., Japan, South Africa, and Germany. The performances will be presented at manhattan movement & arts center.
QUICK FACTS
WHAT New York Jazz Choreography Project
WHERE manhattan movement & arts center
248 West 60th Street (btw Amsterdam & West End Avenue)
New York, N.Y. 10023
WHEN Friday & Saturday, October 19th - 20th at 8 p.m.
TICKETS Available at the MMAC box office
3 (8 students) in advance
8 (3 students) at the door
Students must show valid high school or college ID when purchasing or picking up tickets.
JAZZ CHOREOGRAPHY ENTERPRISES, INC. (JCE) is a nonprofit corporation formed in 2007 whose mission is to encourage the creation of jazz dance in concert form. Its goal is to present choreography in a variety of jazz styles, created and performed by people of various ages and levels of experience. To that end, they produce The New York Jazz Choreography Project twice a year. These shows give choreographers the opportunity to develop their technical skills and creativity before live audiences.
Please visit http://www.jazzchoreographyenterprises.org/ for more information on the company. Featured artists include:
Crystal Chapman Bob Boross Sidney Erik Wright Mike Esperanza
Cara Goodwin Alison L. Krauss Luigi Cat Manturuk
roberta mathes Merete Muenter Kirsten Schwartz Kellie Schweon
Joyce King
MARIAN HYUN is a founder, president, and co-Artistic Director of Jazz Choreography Enterprises, Inc. She has taught dance to people of all ages, from two-year-old pre-ballerinas to senior citizen jazz buffs in various New York studios and community centers. A graduate of Sarah Lawrence College, she was a freelance writer and a writing instructor at the New School before enrolling in the Dance Education Lab (DEL) at 92nd Street Y. She has performed and choreographed for the New York Jazz Choreography Project, Choreographer's Canvas, and the Fridays at Noon Marathon at 92nd Street Y. Her first venture as a producer resulted in the sold-out performance of the New York Jazz Choreography Project in May 2007.
MERETE MUENTER is a founding member and co-Artistic Director of Jazz Choreography Enterprises, Inc. At the Woodstock Playhouse, she directed and choreographed the musical "Chicago" for the 2012 summer season. Other choreography credits include "Burlesque To Broadway" (National Tour), "They Walk Among Us" (New York's Midtown International Theatre Festival 2008), for which she won the award for Outstanding Choreography, "Sherlock Holmes – The Early Years" with the New York Musical Festival, and regional productions of "The King and I" and "It's A Wonderful Life." Additionally, she was the Assistant Choreographer for the NYU Tisch School of the Arts production of "Tommy." In 2010, Merete founded and co-produced three shows for "The Broadway Series at Springside Inn" in Auburn, New York, which included Donna McKechnie's one woman show entitled "My Musical Comedy Life".