New York Live Arts Launches Live Ideas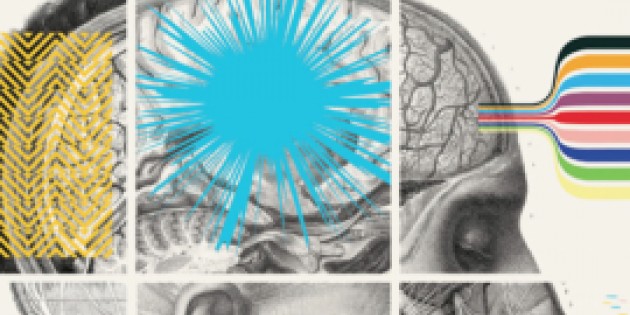 An Annual Festival of Arts and Ideas
New York Live Arts launches
Live Ideas,
an annual festival of arts and ideas
Inaugural
Live Ideas
festival explores
The Worlds of Oliver Sacks
from
April 17 – 21, 2013
Confirmed participants include Oliver Sacks, guest curator Lawrence Weschler,
Bill Morrison,
Alva Noë, V.S. Ramachandran, Tobias Picker with Orchestra of St. Luke's, Donna Uchizono, Marsha Ivins, Wendy Lesser, Jumaane Williams, Robert Krulwich and many more
New York, NY, February 1, 2013 – New York Live Arts' Executive Artistic Director, Bill T. Jones, today announced the creation of Live Ideas, the latest program initiative for the Chelsea-based organization that has become an internationally recognized destination for innovative movement-based artistry and artists actively engaged with the political, intellectual and cultural currents of our times. Taking place each spring, Live Ideas will concentrate on a different theme, explored through conversation and artistic presentations over several days. The inaugural festival, taking place Wednesday, April 17th through Sunday, April 21st, 2013 at New York Live Arts is themed The Worlds of Oliver Sacks.
"Live Ideas, as an annual event at New York Live Arts, will be distinctive in its explorations of the interplay of creative expression and the world of ideas," said Jones. "We are extremely pleased that the first edition of the festival also affords us a rare opportunity to collaborate with the inimitable Dr. Sacks. Perhaps more than anyone in recent history, Dr. Sacks has contributed to our growing understanding of the role of creative expression within the mind-body connection."
The acclaimed neurologist, who celebrates his 80th year in 2013, is the author of such best-selling works as Awakenings, The Man Who Mistook his Wife for a Hat, Musicophilia and Hallucinations. Called "the poet laureate of medicine" by the New York Times, Sacks will help to kick off the first edition of Live Ideas on April 17th, joining Jones and celebrated non-fiction writer Lawrence Weschler on the opening night of the festival for a keynote conversation. Weschler, a long-time friend and associate of Sacks', is the guest curator for the first edition of Live Ideas. Comprised of more than 20 events across five consecutive days, the series will include a wide array of performances, films, discussions and more.


"Live Ideas will combine dance and the performing arts with big ideas, and I am honored to be involved in this inaugural festival," says Sacks. "Live Ideas brings together a number of my own passions—music, ferns, cephalopods among them—alongside many of the neurological conditions I have spent a lifetime studying: Parkinson's disease, Tourette's syndrome, stereo vision, etc. The connections of these conditions with the dramatic arts is a deep one, and I look forward to seeing what comes out of this first annual Live Ideas festival (and the many more to come)."


As guest curator of Live Ideas, Weschler has brought together an impressive and eclectic list of participants, showcasing works of art and sparking conversations that engage the prevalent themes in Sacks' works. "Bill T. Jones and I agreed early on that the first Live Ideas festival would focus on the intersection of ideas and the body: which is to say, the body-politic, mind-body, body-soul and so forth," explained Weschler. "For this first iteration, what better subject than the worlds of Oliver Sacks. Both a great neurologist and a profound humanist, he constantly evinces the embodiment, the incarnation and the triumph of the individual human spirit across a world of challenges—a subject we will be surveying across an array of lectures, panels, performances, films and more."


Participants include philosopher Alva Noë, directors Karen Kohlhass and Kim Weild, neuroscientists Joseph LeDoux, Aniruddh D. Patel and V.S. Ramachandran, Nobel Laureate Roald Hoffman, astronaut Marsha Ivins, marathon cold-water swimmer Lynne Cox, writer Wendy Lesser, Radiolab's Robert Krulwich and many more. Featured works include a newly commissioned short film by award-winning filmmaker Bill Morrison, created by repurposing original archival footage of Dr. Sacks working with patients; fully-staged productions of Nobel Laureate Harold Pinter's play, A Kind of Alaska, based on Sacks' book Awakenings and performed both in American Sign Language and spoken word; a new dance-theater work by acclaimed choreographer Donna Uchizono that draws upon the themes of perception central to Sacks' work; and a performance of a ballet score, also based on Awakenings, by renowned composer Tobias Picker with the Orchestra of St. Luke's.
"With Live Ideas, we are creating multiple entry points for audiences to understand and explore some of the underlying ideas expressed through movement-based art," said New York Live Arts CEO Jean Davidson. "Throughout his career, Dr. Sacks has articulated the complex relationships between mind and body, which makes his work a compelling focus for the inaugural season. We are grateful for his participation in this new program, which is underwritten by the Ford Foundation and other generous supporters."
Live Ideas is made possible by the Ford Foundation. Additional support is contributed by The Rockefeller Foundation NYC Cultural Innovation Fund, The JJC Foundation, The Opaline Fund, the The Samuel M. Levy Family Foundation and the Theatre Development Fund. Promotional partners include the WNYC, New York Observer and Standard Hotels.
All events will take place at New York Live Arts' theater and studios, located at 219 W 19
th
Street, between 7
th
and 8
th
Avenues. The festival includes both free and ticketed events. Tickets go on sale for New York Live Arts Members and Associate Artists today, and general public may begin purchasing tickets on February 8, 2013. A flexible and inclusive festival pass is also available. Tickets may be purchased online at
newyorklivearts.org/liveideas
, by phone at
212-924-0077
and in person at the box office. Box office hours are Monday to Friday from 1 to 9pm, and Saturday and Sunday from 12 to 8pm.