New York Premiere-Swift Solos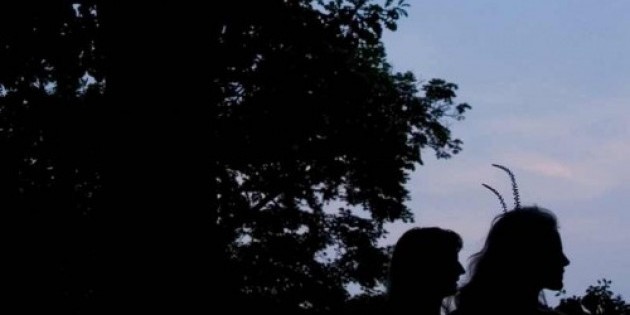 Company:
Olive Dance Theatre
Dance Theater Workshop, the preeminent U.S. based center for contemporary dance and performance, in partnership with Hip-Hop Theater Festival, present

olive Dance Theatre

in

Swift Solos

.

Swift Solos

is an evening-length series of vignettes based on the choreographic legacy of seminal Breakin' innovator

Ken Swift

. This collection of solo and ensemble offerings celebrates Ken Swift's choreographic body of work from battle and cipher to the concert stage. Pivotal to the globalization of the American folk form known as breakdancing –Swift's work as a master choreographer spans over 30 years, crossing borders of race, age, culture, genre and venue.
"As breakdancing develops into a historical style, programs like Swift Solos are taking it off the international competition circuit and treating it as a form of theater. Swift Solos aims for a degree of emotional introspection that doesn't exist in a typical breakdance "battle." - Star Ledger


Performances will take place at Dance Theater Workshop in the Bessie Schönberg Theater, Sep 29 – Oct 2 (Wednesday – Saturday) at 7:30pm. There will also be a Coffee and Conversation pre-show talk with Carlos MARE 139 Rodriguez on Sep 29 (Wednesday) at 6:30pm, a Post-show Talk on Oct 1st with Clyde Valentin (Friday), and a free wine reception following every performance (Wednesday – Saturday). Tickets are 0 and are available online at dancetheaterworkshop.org, over the phone at 212.924.0077, and in person at the box office. Dance Theater Workshop Members, Students and Seniors are eligible for a 25% discount (5 Tickets). Box office hours are Monday – Friday from 5pm-9pm and Saturday – Sunday from 12pm – 8pm. Dance Theater Workshop is located at 219 West 19th Street between 7th and 8th Avenues.


About the Artists
olive Dance Theatre is a Philadelphia-based organization, founded in 2002 by Artistic Director, Jamie Merwin. Their mission is to validate the indigenous American hip-hop dance form of breakin', through the creation and performance of new dance theatre works domestically and abroad. The company aims to educate audiences and communities about the form's history and illuminate proper techniques. Providing an outlet and appreciation for pioneers, current generation and future practitioners of these styles. oDT mentors emerging artists and remains committed to the growth and development of artistic communities.
Funding
This project is made possible in part by support from the National Performance Network (NPN) Performance Residency Program. For more information: www.npnweb.org. Swift Solos was made possible by the National Endowment for the Arts American Masterpiece: Dance initiative, administered by the New England Foundation for the Arts.



About Hip-Hop Theater Festival
For a decade, Hip-Hop Theater Festival (HHTF) has showcased the stories, people, music, dance, and word of Hip-Hop live and on stage. All around the world HHTF is known as one of the most influential outlets showcasing Hip-Hop performing arts. For more information visit, hhtf.org.
* * *


Dance Theater Workshop is the preeminent U.S. based center for dance and performance that maintains an uncompromising mission to identify, present, and support independent contemporary artists and companies to advance dance and live performance in New York and worldwide. Dance Theater Workshop supports innovative artists through all facets of their creative process and offers audiences the opportunity to experience and engage with artistic expression in bold and evocative ways.
Dance Theater Workshop's 2010 - 2011 Season Supporters (as of July 1, 2010)

Private support provided by: Robert Sterling Clark Foundation, Joseph and Joan Cullman Foundation for the Arts, Doris Duke Charitable Foundation, Foundation for Contemporary Arts, Fund for the City of New York, FUSED: French U.S. Exchange in Dance of the New England Foundation for the Arts, The Howard Gilman Foundation, Mertz Gilmore Foundation, The Greenwall Foundation, The Harkness Foundation for Dance, The Jerome Foundation, The Lambent Foundation Fund of Tides Foundation, Leon Levy Foundation, Multi-Arts Production Fund (MAP), National Dance Project of the New England Foundation for the Arts, The New York Community Trust, Open Society Foundations, The Jerome Robbins Foundation, The Fan Fox and Leslie R. Samuels Foundation, The Scherman Foundation, Emma A. Sheafer Charitable Trust, The Shubert Foundation, Inc., Trust for Mutual Understanding.
Corporate support provided by: Bloomberg L.P., Consolidated Edison Company of New York.
Public support provided by the following government agencies and elected representatives:
National Endowment for the Arts, New York State Council on the Arts, New York City Department of Cultural Affairs, Kate D. Levin, Commissioner, New York State Office of Parks, Recreation, Historic Preservation, Speaker Christine C. Quinn, New York City Council, State Senator Thomas K. Duane.
PRESS KITS AND DIGITA