New York Theatre Ballet Announces New Home at St. Mark's in-the-Bowery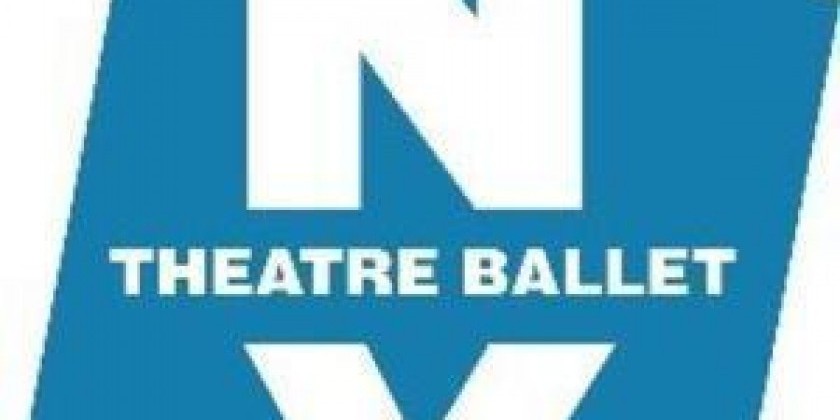 Company:
New York Theatre Ballet
NEW YORK THEATRE BALLET
Announces New Home 
at St. Mark's in-the-Bowery
 
New York Theatre Ballet, the most widely seen chamber ballet company in the United States has found a new home at St. Mark's in-the-Bowery.  Beginning in September, NYTB becomes the downtown ballet company, headquartered at 131 East 10th Street in the same locale as one of the most vital and important dance venues in New York City, Danspace.  Ballet School NY, the official training school of NYTB, will bring its innovative and rigorous approach to ballet instruction to this new community as well.
The Company's 2014/2015 season will include two national tours and repertory performances at New York Live Arts (February 18-21, 2015) and at the 92nd St. Y (January 10-12, 2015). NYTB continues to maintain its association with the New York Pops at Carnegie Hall, and the Company's Once Upon A Ballet series for children will continue at Florence Gould Hall throughout the year. NYTB will also continue to offer its Free Ticket Program for families who are unable to afford to attend performances.
Ballet School NY will begin classes at St. Mark's Church on September 15, 2014, with an expanded schedule of classes in both the Children's and Adult Divisions.  NYTB is looking forward to becoming an active member of the vibrant St. Mark's Community, offering open rehearsals and in-house performances.  The Company will also continue its award-winning LIFT Community Service program which offers scholarships to homeless children and children in need.
"We have fond memories of all of the teachers, dancers and performances that have been a part of our last three decades, said Diana Byer, artistic director of NYTB. "But we are thrilled to be beginning this new chapter for NYTB.  With two national tours planned, a new venue for repertory works and an expanded schedule of classes to meet the needs of our new neighborhood, NYTB is in a stronger position than it has ever been to advance its mission to bring the love and appreciation of dance to an evermore-diverse audience.  And we're not done, stay tuned as we are making plans to be bigger and better than ever."
ABOUT NEW YORK THEATRE BALLET
New York Theatre Ballet (NYTB), founded in 1978 by artistic director Diana Byer, is the most widely seen chamber ballet company in the United States and has been hailed by The New York Times as "an invaluable company." NYTB is dedicated to inspiring a love of dance in diverse audiences through performances of chamber ballet masterpieces and bold new works, as well as innovative one-hour ballets for children, all at affordable prices.
By pairing the ballets of legendary creators with those of contemporary visionaries, NYTB brings a new understanding and appreciation of dance. The approach to live performance for children is groundbreaking and unique. New York Theatre Ballet offers an annual series of hour-long ballets tailored to the attention span of young audience members, while offering high production values and clever choreography sophisticated enough for discerning parents.
NYTB is committed to reaching underserved audiences by performing in small cities throughout the U.S. Its professional school provides ballet training based on the Cecchetti syllabus. Classes are offered at affordable prices. Scholarships are awarded to talented homeless and underserved children along with support for well-rounded learning.