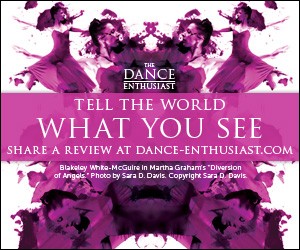 New York Theatre Ballet presents CINDERELLA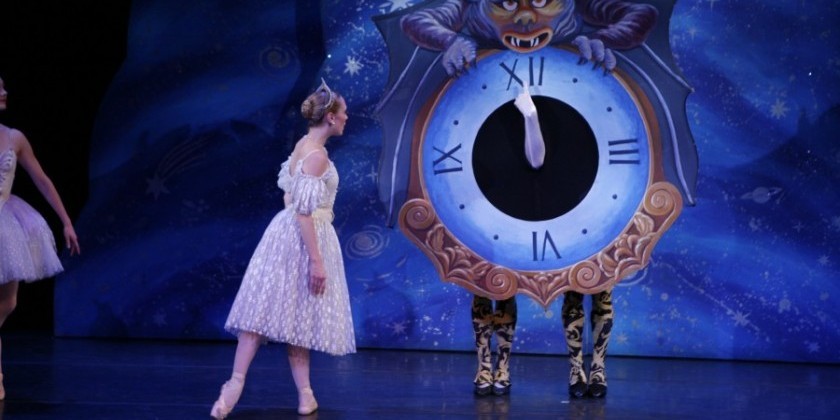 Company:
New York Theatre Ballet
New York Theatre Ballet (NYTB) presents Cinderella from February 7-8, 2015 as part of the Company's Once Upon A Ballet series for children at Florence Gould Hall, 55 East 59th Street, NYC.  Performances: Saturday and Sunday at 11am, 1pm and 3:30pm.  Tickets are $35 for children, $40 for adults.  Three ballet subscriptions for the Once Upon A Ballet series are available for $90-$105.  Single tickets are available through ticketmaster.com, and subscriptions can be purchased by submitting an order form to admin@nytb.org.  For more information, visit http://www.nytb.org/calendar-and-tickets/view/Cinderella.
A perennial favorite of NYTB audiences across America, Cinderella returns to Florence Gould Hall this February.  A dancing clock, two wacky stepsisters, and everyone's favorite rags to riches princess are all part of this enchanting story with choreography by Donald Mahler; set design by Gillian Bradshaw-Smith; and costumes by Resident Costume Designer of the Metropolitan Opera, Sylvia Taalson Nolan.
 
"Gillian Bradshaw-Smith's ingenious scenery included a clock that came alive and danced, and furniture that moved magically about.  And Sylvia Taalsohn Nolan, the imaginative costume designer, created a gasp-producing moment when Cinderella's attire changed miraculously from rags to the riches of a ball gown."
- The New York Times
Photo: New York Theatre Ballet's Elena Zahlmann in 'Cinderella'. Choreography by Donald Mahler to the music of Prokofiev. Photographer: Richard Termine.