New York Theatre Ballet's GARDEN PARTY honoring Richard Alston and Valda Setterfield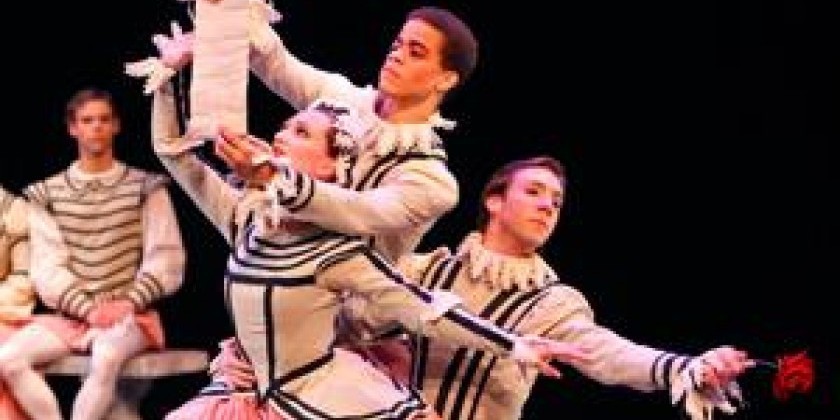 Company:
New York Theatre Ballet
New York Theatre Ballet will celebrate their first season in their new home, and honor longtime friends Richard Alston and Valda Setterfield at a Garden Party on Thursday, June 18, 2015 at 6pm at St. Mark's Church-in-the-Bowery, 131 E. 10th Street, New York City. The evening concludes with a performance at 8pm of NYTB's Legends & Visionaries 2015 at Danspace Project, 131 E. 10th Street, NYC. Tickets are $200 ($100 for children), and include both the party and the performance. Please contact admin@nytb.org to purchase.
New York Theatre Ballet will perform Richard Alston's Such Longing, Frederick Ashton's Capriol Suite, the World Premiere of Gemma Bond's The Assembly, a new, as-yet-untitled work by David Parker, and Antony Tudor's Dark Elegies.
Richard Alston's Such Longing is danced to the music of Chopin, not pretty waltzes or the great virtuoso fireworks but achingly beautiful meditations from his Nocturnes and Etudes. Filled with longing for Chopin's Polish homeland, this lush and lyrical music floods through tender duets and introspective solos for two couples.
"Capriol Suite, Ashton's earliest ballet, was choreographed in 1930 for Rambert's students, before she had a company. The music, by Peter Warlock, is based on themes from the 16th Century treatise Orchesographie, by Thoint Arbeau. As well as the music, the book contains descriptions of such dances as the Pavane and the Galliard. Ashton did not follow these, but made some use of the illustrations and other pictorial sources. The ballet is an imaginative recreation of old dances rather than an authentic reconstruction. Originally danced by four couples, the ballet was danced by the Sadler's Wells Theatre Ballet in 1948. It is the version that is the basis of a later revival staged by Elisabeth Schooling and Sally Gilmour, former members of the Ballet Rambert," said David Vaughan.
Frederick Ashton's Capriol Suite will be performed by the full company.
Elena Zahlmann will perform a solo by David Parker and Dark Elegies will feature Rie Ogura, Elena Zahlmann, Carmella Lauer, Choong Hoon Lee, Steven Melendez, and Stephen Campanella.
"New York Theatre Ballet's move downtown is both a symbol of rebirth and renewal," said Diana Byer, artistic director of New York Theatre Ballet. "With three different programs in three different venues, Legends & Visionaries 2015 is a revolutionary season."
These performances are part of DANCE:Access, a self-production series administered by Danspace Project that serves independent choreographers and dance companies.
Legends & Visionaries 2015 continues on Friday, June 19 and Saturday, June 20 at 8pm. Tickets are $20 ($15 for Danspace members), and are available online at www.danspaceproject.org or by calling OvationTix/TheaterMania at 866.811.4111.
ABOUT NEW YORK THEATRE BALLET
New York Theatre Ballet (NYTB), founded in 1978 by artistic director Diana Byer, is the most widely seen chamber ballet company in the United States and has been hailed by The New York Times as "an invaluable company." NYTB is dedicated to inspiring a love of dance in diverse audiences through performances of chamber ballet masterpieces and bold new works, as well as innovative one-hour ballets for children, all at affordable prices.
By pairing the ballets of legendary creators with those of contemporary visionaries, NYTB brings a new understanding and appreciation of dance. The approach to live performance for children is groundbreaking and unique. New York Theatre Ballet offers an annual series of hour-long ballets tailored to the attention span of young audience members, while offering high production values and clever choreography sophisticated enough for discerning parents.
NYTB is committed to reaching underserved audiences by performing in small cities throughout the U.S. Its professional school provides ballet training based on the Cecchetti syllabus. Classes are offered at affordable prices. Scholarships are awarded to talented homeless and underserved children along with support for well-rounded learning.
Pictured: "CAPRIOL SUITE." Taken by: RICHARD TERMINE