Nimbus Dance Works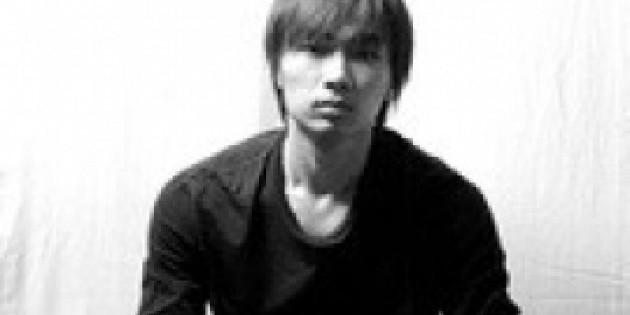 Announces New York City Season & Northeast US tour
Samuel Pott, Artistic Director
Nimbus Dance Works Announces New York City Season & Northeast US tour
Performances to feature international collaboration with acclaimed Taiwanese choreographer Huang Yi, and performance of Charles Weidman's modern dance masterpiece Lynchtown (1936) with partner work by
Samuel Pott
Worlds Apart/Worlds Together Reception to honor the Taipei Cultural Center (TPECC) and the Charles Weidman Dance Foundation on Friday, February 15th, Opening Night of
New York Season
Nimbus Dance Works' 9th Season begins with a tour of the Northeastern US culminating in the company's New York City season at the Alvin Ailey Citigroup Theater on February 15-17. Highlighting the run of performances are two major collaborations: first, a new work commissioned from acclaimed Taiwanese choreographer Huang Yi to be performed by a dual cast of Nimbus company dancers and Taiwanese guest artists. Second, Nimbus partners with the Charles Weidman Dance Foundation to present Weidman's seminal 1936 modern dance work Lynchtown, to be performed alongside a new thematically-linked work by Nimbus Artistic Director Samuel Pott. Additional works to be performed include: Pedro Ruiz's electrifying Danzon (2010) set to a rousing orchestral score by Arturo Marquez, and Scarabs, a work created by Samuel Pott in 2012 in collaboration with Hong Kong composer Samson Young and New York City visual artist Nicola Lopez.
Nimbus Dance Works, with the support of the Taipei Cultural Center (TPECC) in New York, brings Taiwanese choreographer Huang Yi and two guest artists, Yi Wen Shen and Li Chuan Lin, to the US to create and perform a new work Shadow of Sound. Huang Yi and the guest artists will be in the US for a 5-week creative period and performance season. The work is set to new music by noted French-Vietnamese composer Tôn-That An, and is performed by a cast of five dancers. Director Susan Yu of the Taipei Cultural Center says: "We really appreciate Nimbus Dance Works working hard on cross-cultural collaboration with Taiwanese dance companies. This project will not only encourage the public to engage with arts activities through inter-cultural performances and events, but also enhance a mutual understanding and appreciation of both American and Taiwanese arts. Our Center is proud to give them full support."
Charles Weidman's Lynchtown (1936) is recognized as one of the classic works of American Modern Dance and a prime example of dance as a medium for socio-political expression and protest. Known for its vivid depiction of a crazed mob at the point of carrying out a lynching, Lynchtown was created by Weidman in response to witnessing a lynching in his home community of Lincoln, Nebraska, as a child at the turn of the century. Nimbus Dance Works will present a staging of Lynchtown in partnership with the Charles Weidman Dance Foundation. Additionally, Samuel Pott will choreograph a new dance that examines some of the same thematic material as Lynchtown from a contemporary perspective.
Says Nimbus Artistic Director Samuel Pott about the season: "At Nimbus we are interested in using dance to engage audiences in direct and meaningful ways, so that dance can be inspiring in an aesthetic sense but also part of a broader effort to make a positive impact on people and communities. We are thrilled to present Taiwanese choreographer Huang Yi's new work which draws audiences into an exchange between exceptional artists from opposite sides of the planet. And we are honored to perform Charles Weidman's Lynchtown and to interact with this masterwork in many different communities and from many different angles."
On Friday February 15th, immediately following the opening night performance of Nimbus' New York Season at the Ailey Citigroup Theater, the company invites friends and supporters to join the company to celebrate at the Worlds Apart/Worlds Together reception with special public recognition of the Taipei Cultural Center and the Charles Weidman Dance Foundation. The festive event will feature wine, light hors d'oeuvres, and live music.
Upcoming Events & Performances:

January 12, 5-6pm:

Spring Season Preview/ Showcase
DANY 305 W. 38th Street (@8th Avenue)
January 19 & 26:

In-Process Events:
Flushing Town Hall
Flushing, NY 11354

1pm: Public Dance Workshop:

Performance at The Theater at Raritan Valley
118 Lamington Road, Branchburg, NJ 08876
February 5th
The Putney School

418 Houghton Brook Road

Putney, VT 05346

February 7th, 7pm
February 15th – 17th
Alvin Ailey Citigroup Theater
405 West 55th Street, NYC

Photos: early Wiedman dancer in Lynchtown (photographer unknown); company in Pott's Scarabs (photographer: PeiJu Chien-Pott); choreographer Huang Yi