November Classes & Workshops at 92Y‏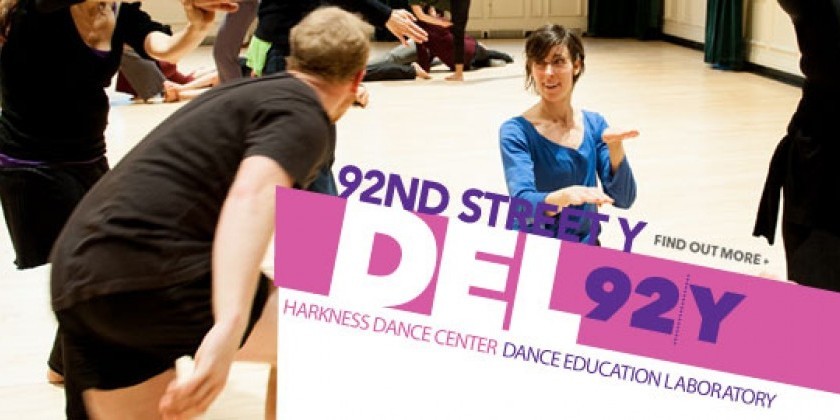 Company:
92ND STREET Y
Sat, Nov 16, 8:30 pm and 9 pm, 7:30 pm workshop, $15 in advance, $20 at door
BAROQUE BALL WITH CATHERINE TUROCY
Join dancers of The New York Baroque Dance Company directed by Catherine Turocy, and a canary torsi, directed by Yanira Castro, as they gambol through the pavane, canary, minuet and a Playford country dance.  Each 75 minute program will begin with a pavane danced by all present as dancers and audience process around the hall.  Performances of dances from the past alternate with teaching passages to audience members. Plus, passages from Castro's work-in-progress, Court/Garden. Historical costumes encouraged.
Sun, Nov 17 and 24, 1:30-6:30 pm, $185 until Nov 8, $200 after
DEL Weekend Workshop | CLAIRE PORTER: THE CHOREOGRAPHIC PROCESS OF DANCE AND TEXT
Experience the artistry of 2013 Guggenheim Fellow Claire Porter, the dancer and choreographer known for creating dances that include text she writes herself. Discover new ideas and devices to spur the creation of works using dance and text. Explore compositional strategies and structures for expanding and manipulating movement into choreography. Implement Porter's creative processes to inspire your students' artistry and learning and make connections to the Dance Making and Dance Literacy strands of the NYCDOE Blueprint. With Catherine Gallant.
Sun, Nov 17, 2-8 pm, $6
Israeli Folk Dance | WORKSHOP ON LEADERSHIP SKILLS
For teachers of Israeli folk dance in schools and amateur performing groups. Learn about theme development, including Jewish holiday dances and costume planning. Explore specific choreographic skills to bring traditional dances and themes to the stage. With Ruth Goodman. Advance registration is requested.
Wednesdays, Ongoing
ISRAELI FOLK DANCE – OPEN SESSION
From the early evening and into the wee hours of the next morning, folk-dance masters Ruth Goodman and Danny Uziel lead the Israeli folk-dance party that has become a staple of the folk-dance scene among the cognoscenti. Call the Israeli Folk Dance Hotline at 212.415.5737 for schedule updates.