November Dance Events at 92Y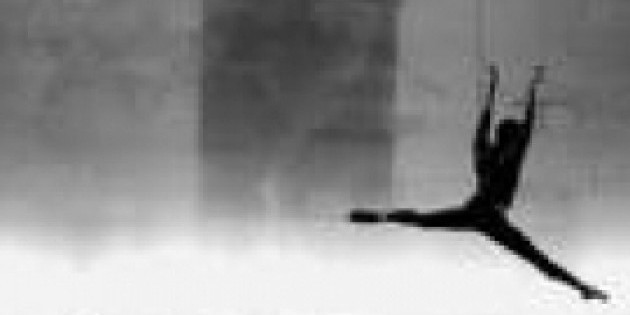 Below you will find a listing of NOVEMBER DANCE EVENTS at 92nd Street Y. Highlights:
Nov 2—TROY SCHUMACHER's SATELLITE BALLET
Nov 11—SIDRA BELL DANCE NY
Nov 16—WALTER DUNDERVILL and friends
Nov 30—HARI KRISHNAN curates
92ND STREET Y OCTOBER DANCE EVENTS
---
TICKETS/INFO | www.92Y.org | 1395 Lexington Ave. | 212.415.5500
---
PRESS CONTACT: Sarah Morton | smorton@92Y.org | 212.415.5435
---
-NOVEMBER 2012-
Fri, Nov 2, 12 pm, ***FREE***
Fridays at Noon | TROY SCHUMACHER'S SATELLITE BALLET
If you saw Troy Schumacher's sneaker ballet here last spring, you know he's a choreographer to keep an eye on. He and architect Kevin Draper created Satellite Ballet and Collective in 2010 to create collaborative works using music, dance and projections. For this Fridays at Noon performance, Satellite Ballet shows excerpts from both Epistasis and Warehouse under the Hudson. The company performs both works later that evening at John Jay College, but at 92Y, Schumacher will talk about the company's creative process. Schumacher will show the impact of one particular piece of inspiration as the company performs a trio from Balanchine's classic ballet, Agon.
Sat, Nov 3, 9:30 pm – 2 am, Class at 8:30 pm, 5
Saturday Night Dance Parties | ARGENTINE TANGO
Perhaps the most seductive of ballroom dances. Tangos, milongas, valses and Latin musica tropica, hosted by Karina Romero and Dardo Galletto. Jackets required for men.
Sat, Nov 10, 8 pm-1 am, Beginner's Ballroom Class at 7 pm, 5 in advance, 8 at door
Saturday Night Dance Parties | SWING DANCE
Join us for a fun-filled night of swing dancing to live music from the '30, '40s and '50s, hosted by Myrna Caceres, with live music from James L. Dean and The Whiskey Café Band. No experience or partner required!
Sun, Nov 11, 3 pm, 0
Sundays at Three | SIDRA BELL DANCE NY
An afternoon of darkly romantic, powerful and sensuous works from Sidra Bell Dance NY – a combination of repertory dances and works-in-process. Bell cites inspiration from the Harlem Renaissance and particularly from artists Romare Bearden and Georgette Seabrooke Powell. She says Bearden's art is "humanistic but also has an element of surrealism and disjointedness" – a combination she brings to her own work. The New York Times has said of Bell, she "has a lot working in her favor; powerful, daredevil dancers and almost garish imagination capable of dreaming up surreal scenarios." Come see what they mean!
Fri, Nov 16, 12 pm, ***FREE***
Fridays at Noon | WALTER DUNDERVILL CURATES
Dance artist Walter Dundervill presents a program curated around the question "What is contemporary?" Dundervill chose Jen Rosenblit, Molly Lieber and Eleanor Smith, and Niv Acosta to show dances since they are all at different stages of their development. Dundervill sees their work as influenced by recent dance history but also rooted in the present. He will also show a TBA piece of his own.
Sat-Sun, Nov 17-18, 1:30-6:30 pm, 2 sessions, 85 until Nov 10, 00 after
DEL Weekend Workshops | DANCE CHOREOGRAPHY: GROWING THE PRODUCT THROUGH PROCESS
Learn how to balance process and product in choreography to help students build structure and content for group dances. Both the Dance Making and Dance Literacy strands of the NYCDOE Blueprint are emphasized in this hands-on movement experience. With Ana Nery Fragoso, MFA & Catherine Gallant, MFA.
Sat, Nov 17, 8:30 pm, class at 7:30 pm, tickets from 0
Saturday Night Dance Parties | BAROQUE BALL WITH CATHERINE TUROCY
An evening of entertainment and dancing with the New York Baroque Dance Company. You'll see a collection of reconstructed works and new works-in-progress in the Baroque style. Starting October 20, you can check in on a blog about the Baroque Ball on the NYBDC website: www.nybaroquedance.org, with behind-the-scenes looks at the process of creating the dances and the personalities who are keeping Baroque dance alive and moving it forward. After the performance, audience members are invited to join the company in a contredanse – come to the 7:30 class to get maximum enjoyment out of the experience.
Sun, Nov 18, 2-8 pm, 0
Israeli Folk Dance Workshop | LEADERSHIP SKILLS
Join us for a day of special teacher preparation to heighten creativity in your work with Israeli dance in schools and with amateur performing groups. Learn about theme development, including Jewish holiday dances and costume planning. Explore specific choreographic skills to bring traditional dances and themes to the stage. Advance registration is requested. With Ruth Goodman.
Fri, Nov 30, 12 pm, ***FREE***
Fridays at Noon | HARI KRISHNAN CURATES
Dancer, choreographer and scholar HARI KRISHNAN curates a performance of works-in-progress that blend contemporary style with flavors of Asian classical dance. CELESTE HASTINGS shows Victoria's Shadow, a dance inspired by anime, manga, butoh and eastern ideas of reincarnation and possession. The amazing frescoes and sculptures in China's Dunhuang caves have both documented and contributed to China's classical dance forms, and now BENJAMIN KIMITCH draws on them as well, in an untitled dance. NANCY ZENDORA's From a Firefly's Eye explores the mythic relationship between humans and nature seen in ritual dance and responds to haiku about the four seasons by Yuko Otomo.
Wednesdays, Ongoing, 4 at door
ISRAELI FOLK DANCE – OPEN SESSION
From the early evening and into the wee hours of the next morning, folk-dance masters Ruth Goodman and Danny Uziel lead the Israeli folk-dance party that has become a staple of the folk-dance scene among the cognoscenti. On November 21, join us for our annual Thanksgiving Marathon bash till 4 am (5 at door)! Call the Israeli Folk Dance Hotline at 212.415.5737 for schedule updates.
Ongoing
For Professional Dancers | DOUG VARONE AND DANCERS IN RESIDENCE AT 92Y
Join master choreographer DOUG VARONE and his exceptional dancers for workshops and classes. From its first concerts at PS 122 in 1986, through acclaimed works like Lux, Rise, Orpheus and Euridice (for which Varone won an OBIE) and Dense Terrain, Doug Varone and Dancers has been praised for its expansive choreographic vision, versatility and technical prowess. The company has won eleven Bessies as well as two American Dance Festival awards for new work, and three awards from the National Dance Project. Varone's work has been supported by the National Endowment for the Arts and he also won a Guggenheim Fellowship. For details on class schedules and workshop opportunities, please go to www.92Y/prodance.
In 1935, what became 92nd Street Y's Harkness Dance Center provided a home to the fledgling American modern dance movement and its leader, Martha Graham. In the decades that followed, every great American dancer and choreographer – visionaries including Alvin Ailey, Merce Cunningham, Jerome Robbins, Agnes de Mille, Robert Joffrey and Donald McKayle – spent time at 92Y, building the foundation for modern dance as we know it. Through the generous support of the Harkness Foundation for Dance, the Dance Center continues this proud tradition of dance teaching, creation and performance, serving the professional world and the community at large. Technique classes range from ballet and modern dance to hip-hop and Flamenco. Rounding out the program are several performance programs including the annual 92nd Street Y Harkness Dance Festival; a professional development program for dance educators; and several teen dance troupes. For more information, please visit www.92Y.org/dance.
92nd Street
Y is a world-class nonprofit community and cultural center that connects people at every stage of life to the worlds of education, the arts, health and wellness, and Jewish life. Through the breadth and depth of 92Y's extraordinary programs, we enrich lives, create community and elevate humanity. More than 300,000 people a year visit 92Y's New York City venues, and millions more join us through the Internet, satellite broadcasts and other digital media. A proudly Jewish organization since its founding in 1874, 92Y embraces its heritage and enthusiastically welcomes people of all backgrounds and perspectives. For more information, visit www.92Y.org.