OCTOBER UPDATES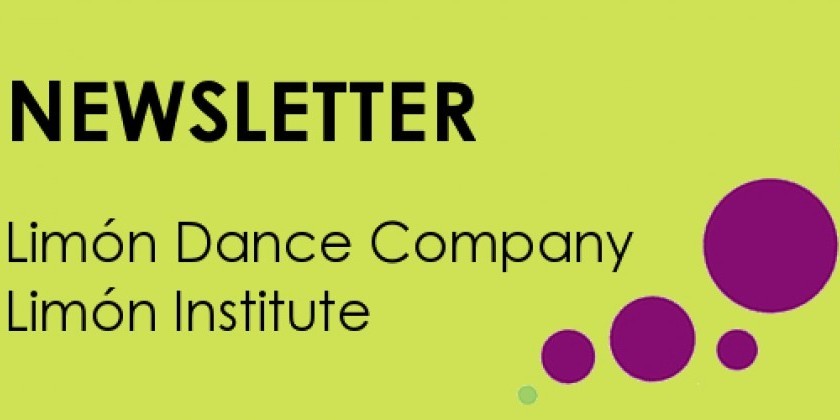 Company:
José Limón Dance Foundation
October news and upcoming events
Limón celebrates Hispanic Heritage Month!!!
Oct 12 - Bailando por Una Causa
Nov 8 - 1a Bienal Internacional de Danza, Cali, Colombia
Pablo Francisco Ruvalcaba performs The Moor's Pavane at Fall for Dance Festival with American Ballet Theatre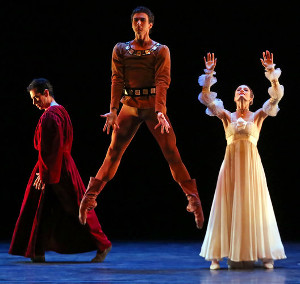 Photo by Andrea Mohin/The New York TimesFall for Dance Francisco Ruvalcaba, left, Thomas Forster and Julie Kent performing "The Moor's Pavane," at City Center. 
After three Moors sustained injuries, Pablo stepped right in to dance the profound and powerful role of the Moor in José Limón's The Moor's Pavane with American Ballet Theatre. The rehearsal process was quick – only six hours. Performing with a different cast, let alone with a ballet cast, can have its many challenges and rewards. There are always minor differences in staging and movement approach (use of weight, space, breath, etc.). The ABT cast of Julie Kent, Thomas Forster and Xiomara Reyes welcomed Pablo with no sense of estrangement. They were extraordinarily open in discussing the differences, and extremely willing to change and invest in a new vocabulary. It was the communication, care and concern of all the performers that helped to keep the unity, artistry and vision of this masterpiece so dramatically alive. Pablo extends his "thanks to the dancers for their trust, generosity and openness." For all of us who saw these performances at City Center, it was a successful and enriching artistic collaboration.
Welcome New Company Members

With over 250 talented dancers attending the audition this past August, the Limón Dance Company is delighted to announce its new members:
Brenna Monroe-Cook is rejoining Limón after a 6-year hiatus. She graduated from The Julliard School and has toured with the Company internationally for several years. Brenna received her MFA from the University of Washington and has taught Limón technique for companies and schools nationwide.

Ross Katen, who recently graduated from New York University's Tisch School of the Arts with a BFA in Dance, is originally from Oregon. While pursuing his BFA he has had the opportunity to perform works by James Sutton, Cherylyn Lavignino, Alex Ketley, and Mark Morris. 

We are also deligthed to welcome guest dancers Mica Bernas, Maximilian Cappelli-King, Victor Gonzalez, Ryoko Kudo and Elisa Schreiber who will join the Company for a performance of Missa Brevis at the 1a Bienal Internacional de Danza de Cali in Colombia this November.
NDI Partnership
The Limón Dance Company has established a great partnership with the National Dance Institute for Learning and the Arts in Harlem where the Company will rehearse its current repertory for the 2013-2014 season. Gaby Poler-Buzali, Executive Director, says "we are excited for this new partnership with NDI and the synergy between our organizations is perfect". Kathy Landau, NDI's Executive Director says "We are thrilled that the Limón Dance Company will be in residence here this year and look forward to the infusion of the company's spirit and vision throughout the studios and halls of the NDI Center." 
Welcome PSP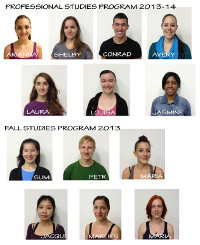 This September the Limón Institute welcomed 11 students to the Professional Studies Program and the Fall Studies Program. Also joining them are 2 interns on the Dance Training and Arts Management Program.

The students have traveled from all over the United States, as well as Italy, Spain, Czech Republic, England, The Netherlands, and Canada to immerse themselves in the Limón technique and philosophy during their 9 or 3 month programs.

Join us in wishing them success in their dance studies and look out for regular updates!

To learn more about this and other Limón programs, CLICK HERE. 
Welcome Linda Sitnick to the Board of Directors

Linda Sitnick
Linda Sitnick is a graduate of Bard College where she majored in dance. She holds a Master's degree in Dance Education from Teacher's College, Columbia University, and was an Adjunct Lecturer in Modern Dance at Queensborough Community College. Linda studied ballet with Don Farnworth, modern dance at the studio of Martha Graham, and with Peter Saul and Lenore Latimer at Bard, Dudley Williams at Alvin Ailey, Paul Sanasardo and Jeff Duncan at Dance Theater Workshop, where her choreography was performed in a Young Choreographers Workshop. Linda also earned a Certificate in Arts Management from Marymount Manhattan College, and successfully completed an internship at New York City Center in House Management. Most recently Linda has been a volunteer with several dance companies, notably the Jose Limon Dance Company, American Ballet Theatre, National Dance Institute (NDI) and Doug Varone Dance Company. Linda lives in New York City and is married to Irving Sitnick, an attorney, and has two children, Elizabeth, an attorney in San Diego and Sam, who is attending college in Philadelphia. 
The José Limón Dance Foundation, Inc. is sponsored by JP MORGAN CHASE and supported with public funds from the National Endowment for the Arts, New York State Council on the Arts, a state agency, and the New York City Department of Cultural Affairs in partnership with the City Council. Additional support is generously provided by the following institutions: Deutsche Bank; BNP Paribas; Grupo Omnilife – Angelissima – Chivas; Rockefeller Brothers Fund; Mid Atlantic Arts Foundation; Baker Hostetler; Davis Polk; ABC Foundation; Southwest Airlines; Henry and Lucy Moses Fund; Mex-Am Cultural Foundation, Inc.; The Shubert Foundation; The Fan Fox and Leslie R. Samuels Foundation; Gladys Krieble Delmas Foundation; Jerome Robbins Foundation; Sciame Construction; Andrew W. Mellon Foundation; HOMEX; Frances Alexander Family Fund; d'expósito & Partners; Highresolution Printing and the Sorel Organization.