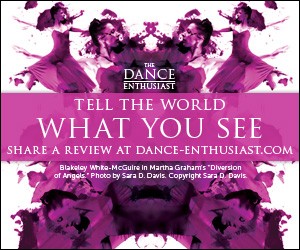 Oddball Zebra: Updated Press Release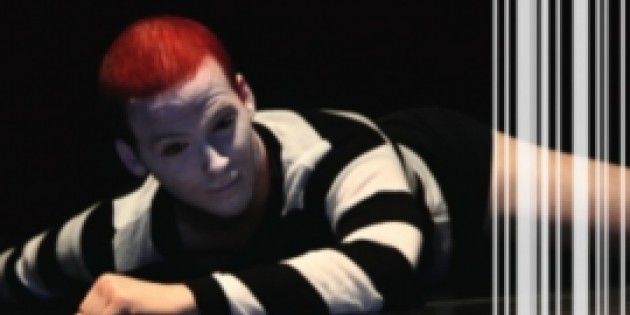 A new work by Stefanie Nelson
ODDBALL ZEBRA
(a new work by Stefanie Nelson)
March 8-10, 2013
@ Triskelion Arts, Aldous Theater
New York, NY, February 25, 2013 – Triskelion Arts presents the premiere of

ODDBALL ZEBRA, a new work by New York choreographer Stefanie Nelson for six dancers. After last year's acclaimed, sold-out run of

Prolegomena, Triskelion Arts eagerly sponsored the development of this fresh and original new work by Ms. Nelson. Inspired by the myriad social connotations and moral implications associated with stripes,

ODDBALL ZEBRA

focuses on the social aspects of being an outcast. Utilizing the archetypal figure of the clown as a point of departure, this piece extols the virtues of failing and falling and letting go, with pleasure. Hailed as "zany, theatrical, macabre," (Arts and Culture Magazine)

ODDBALL ZEBRA

promises an evening that will fire the imagination.

Featuring dancers

Nicole von Arx, Katherine Federowicz, Gierre Godley, Sarah Parker, Hunt Parr,Yin

Yue,

with a special appearance by

Abby Bender. Original music by

Jonah Kreitner,

Juan Pablo Mantilla, and

Sahand Rahbar; with additional music by Naught, Dave Nelson, Justin Randolph Thompson, and Victor Rice. Visual art by

Jeremy Weichsel. Light design by

Andrew Dickerson.

Performances

take place at

Triskelion Arts, Aldous Theater,

March 8, 9,

and

10

at

8pm.

Tickets: 5. Purchase tickets in advance at

snipurl.com/oddballzebra.

Triskelion Arts is located at 118 North 11th Street (between Berry & Wythe), 3rd Floor, Brooklyn, NY 11211. (Take the L to Bedford Avenue. Walk north along Bedford 4 blocks to N. 11th. St. Take left onto N. 11th Street. 118 is on the left, between Berry and Wythe).