Omar Román De Jesús || The Playground NYC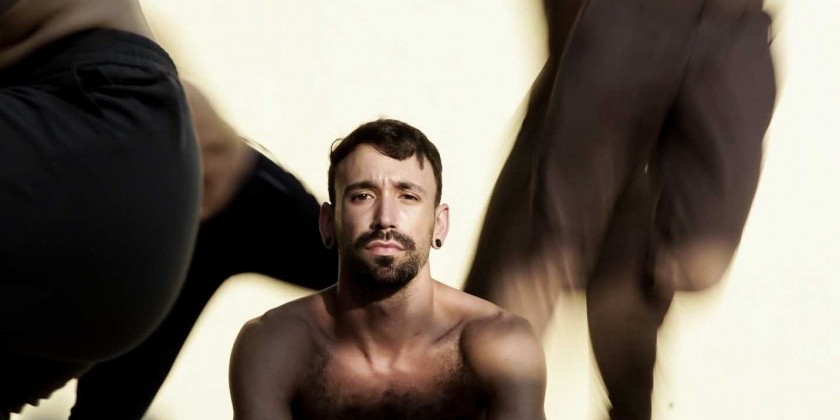 Company:
The Playground NYC
Omar Román De Jesús
Thursday, 05/05 || 2:00-3:45pm, $6
Gibney Dance: Agnes Varis Performing Arts Center, 280 Broadway
Entrance 53A Chambers Street
The Playground NYC allows dancers to experience various choreographic styles and ideas, engage with a new community of dancers, and gather resourceful information and inspiration from the array of choreographers involved. In turn, established choreographers are paid for their creative investigations, are given free space to explore new movement with professional dancers, and are provided with the opportunity to establish relationships with new dancers and fellow choreographers.  
Bio:
Omar Román De Jesús (Bayamón, Puerto Rico) is a Queer LatinX choreographer and company director who creates rhythmic narratives through contemporary dance forms, improvisation, and dance theater techniques. Omar is a recipient of the 2020 Jacob's Pillow: The Ann & Weston Hicks Choreography Fellowship. He has been commissioned twice by Instituto de Cultura Puertorriqueña to create work for the International Dance Festival of Puerto Rico, where he was awarded the Ambassador of Dance medal. Omar has won choreographic competitions including the Joffrey Academy of Dance's Winning Works Choreographic Competition and the Whim W'Him's Choreographic Shindig. He has received awards including the Audience Award at The Dance Gallery Festival, 1st place prize at the Reverb Dance Festival and the Parsons Dance GenerationNOW Commission for their 2017 Joyce Season. He has also created work for Bruce Wood Dance, Jacob Jonas The Company, and educational institutions like The Ailey School, Kennesaw State University, James Madison University and Booker T. Washington High School for the Performing and Visual Arts. This past fall, his works "Los Perros del Barrio Colosal" and "Sombreristas" were presented at PRISMA International Dance Festival (Panama), Encuentro ENDANZANTE (Colombia), and the Chop Shop: Bodies of Work Contemporary Dance Festival (Seattle). Omar is the recipient of 2022 commissions with Ballet Hispánico Instituto Coreográfico, the Limón Second Company, the Joffrey Ballet Concert Group, MOVE NYC, the Jerusalem International Choreographic Competition, the Baryshnikov Arts Center, and the Paul Taylor Dance Company. 
Omar is currently teaching as faculty at The Ailey School. He is fond of education and has experience teaching workshops and master classes all over the world for dancers, special needs communities, people with physical disabilities, and marginalized communities.
PC: Jacob Jonas