Operations Manager for Gina Gibney Dance, Inc.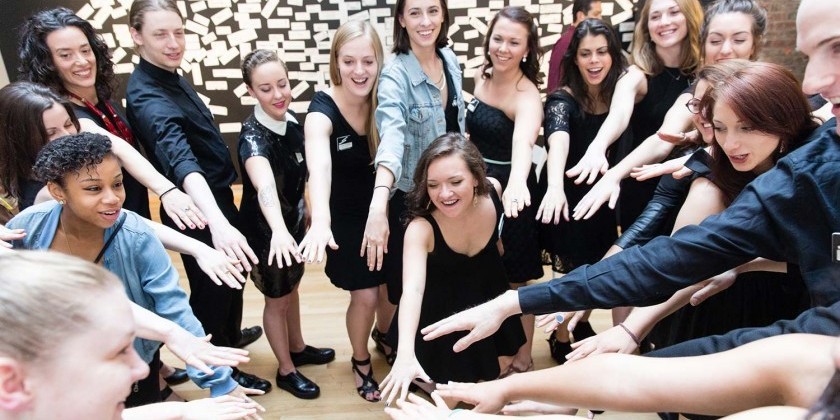 Company:
Gina Gibney Dance, Inc.
OVERVIEW
Gibney strives to be a premiere creative hub for the dance community. The OM is the main point of contact with Nonprofit and Commercial renters for events, photo shoots, video shoots, meetings, workshops, etc. at Gibney's 280 Broadway location. The OM is responsible for coordinating logistics for internal, external, and special events at 280 Broadway, including maintenance and organization of inventory. The OM manages all event staffing, including providing thorough information for each event, technical training, and tracking of payment. This requires meticulous preplanning and communication with internal and external constituents holding programs, rentals, and special events.
COMMUNICATION WITH EVENT/COMMERCIAL RENTERS
Instill a sense of pride among our constituents in our facilities and programs
Work to build the "upward spiral" brand of our organization, making our facilities a symbol of success and potential within the dance field
Maintain a generous service culture that goes "above and beyond" to ensure artists are respected and their needs are accommodated
Fairly enforce all policies and procedures for use of the spaces
FACILITIES MANAGEMENT
Ensure the highest possible level of cleanliness, order and safety in all of the organization's facilities
Initiate interventions to solve problems and ensure on-going quality improvement
Maintain accurate records of the condition of the equipment and other systems
Participate in the development of policies and procedures that affect the use of supplies and facilities, monitor maintenance inventory tracking, oversee the ordering and storage of supplies
Supervise maintenance, including caretakers, outside services, and vendors
OVERSIGHT AND MANAGEMENT OF EVENTS/EVENT STAFF
Facilitate the safe and successful implementation of events and programming activities by working closely with other department heads and staff 
Ensure that the operational needs of all Gibney-sponsored events, productions and programs are meticulously planned and fully supported operationally
Act as an ambassador and liaison for the planning and execution of rental activities that involve external constituents, including special events, performance and showings, auditions, workshop, and intensives
Serve as the on-site coordinator during the rental
Establish and maintain outstanding client relationships and standards of customer service for rental customers
QUALIFICATIONS
Associate's or bachelor's degree in a related field
Three or more years of related experience, preferably with arts organizations
Knowledge of, and strong interest in, the performing arts, social justice, and Gibney Dance's mission
Superior verbal and written communications skills
Strong attention to detail
Proven organizational, multitasking, and project management skills
Ability to work independently within a team environment
Excellent interpersonal skills and professional demeanor
Ability to work in a fast-paced environment
Proficiency in Microsoft Office and database management experience (Salesforce/PatronManager preferred)
APPLICATION INSTRUCTIONS
To be considered for the position, please email the items below in one PDF-formatted file with your name as the filename to position@gibneydance.org. Include "Operations Manager" as the email's subject line. Submissions must include:
A substantive cover letter including the following information: where you saw this listing, your interest in the position and the organization, evidence of the required experience (as outlined in the job description under "Qualifications and Experience"), the date you are available to start, and contact information for three professional references
A résumé outlining your educational and professional experience and salary history
Prospective applicants are strongly encouraged to review our website at www.gibneydance.org before submitting materials for consideration. Gibney will not consider submissions from applicants that do not have the required experience. Gibney will not consider submissions through employment agencies or online services.