PA Ballet's Angel Corella Performing at The Kennedy Center's Iberian Suite Festival Opening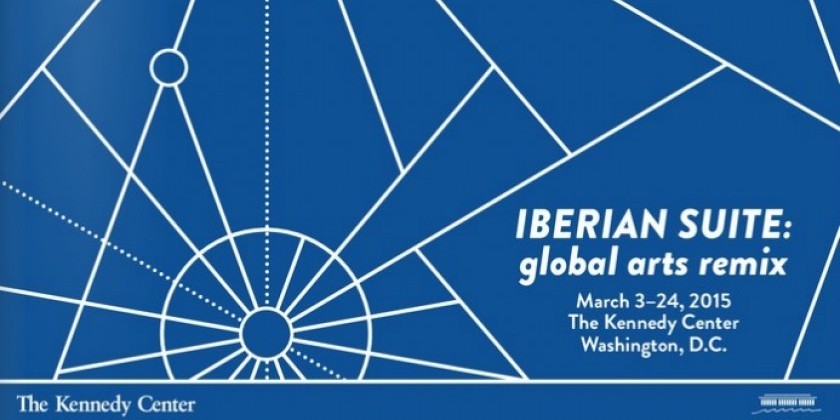 Company:
PA Ballet
Pennsylvania Ballet's Artistic Director, Angel Corella, Performing at The Kennedy Center's IBERIAN SUITE Festival
Philadelphia, PA (February 25, 2015) – Pennsylvania Ballet Artistic Director Angel Corella and his sister, former Pennsylvania Ballet Company Member Carmen Corella, will perform María Pagés' Soleá in the opening performance of The Kennedy Center's Iberian Suite: global arts remix festival on March 3 at 7:30pm in Washington, D.C.
"I am honored to have been asked to dance in the Kennedy Center's opening performance of the IBERIAN SUITE," said Corella. "I'm also excited to dance with my sister Carmen, as we pay tribute to the impact our Spanish culture has had around the world."
The Iberian Suite is a major festival highlighting the many cultures that comprise the Portuguese and Spanish speaking peoples, and the impact they have had around the world, as well as the vast influence this region has embraced from other cultures.
Mr. Corella and Ms. Corella will perform the show-stopping Soleá, a pas de deux created by flamenco dancer and choreographer, María Pagés, for Angel and Carmen to the music of Rubén Lebaniegos. This flamenco-inspired pas de deux portrays how Angel and Carmen have leaned on each other throughout their lives, while honoring the Spanish culture.  
In addition to the Corella's performance there will also be performances by renowned Portuguese fado and popular music singer, Carminho; Brazil's internationally acclaimed dance company Grupo Corpo; Mozambican jazz saxophonist Moreira Chonguica; and iconic Mexican vocalist Eugenia León.
 
About Pennsylvania Ballet
Founded in 1963 by Balanchine student and protégée Barbara Weisberger, Pennsylvania Ballet is one of the nation's leading ballet companies. Headquartered in Philadelphia, the Company's annual local season features six programs of classic favorites and new works, including the Philadelphia holiday tradition, George Balanchine's The Nutcracker™. For more information, visit www.paballet.org, call 215.551.7000 or connect with us on Twitter, Facebook, Instagram, and YouTube to go behind the scenes at any time.
About Angel Corella

Regarded as one of the finest dancers of his generation, Angel Corella was appointed Artistic Director of Pennsylvania Ballet at the beginning of the 2014-2015 Season. Corella's talent, technique, and passion have brought him wide acclaim around the world.

Born in Madrid, Spain, Corella joined American Ballet Theatre in 1995 and was quickly promoted to principal dancer. In his 17-year career with ABT, he established himself as one of the greatest male dancers of his time. Corella excelled in a wide range of repertory and has danced such iconic roles as Prince Siegfried in Swan Lake, Romeo in Romeo and Juliet, and The Nutcracker Prince in The Nutcracker. He has also appeared as a guest artist with the Royal Ballet in London, the Kirov Ballet in Russia, and New York City Ballet. He has received numerous awards, including First Prize in the National Ballet Competition in Spain (1991), the Prix Benois de la Danse (2000), and the National Award of Spain (2003). Corella has danced for Queen Elizabeth II, Queen Sophia of Spain, and United States Presidents Bill Clinton, George Bush, and Barack Obama.

Corella's onstage talent and passion translate wholly to his behind-the-scenes career. From 2008-2014, he served as director for his own company, the Barcelona Ballet (formerly the Corella Ballet), in his native Spain, where he is regarded as a national treasure. It was the first classical ballet company established in the country in 20 years. Corella retired from the ABT in June 2012 but continued to dance with his own company.