PHILADELPHIA, PA: Koresh Kids Dance: Outdoor Edition Spring Class Series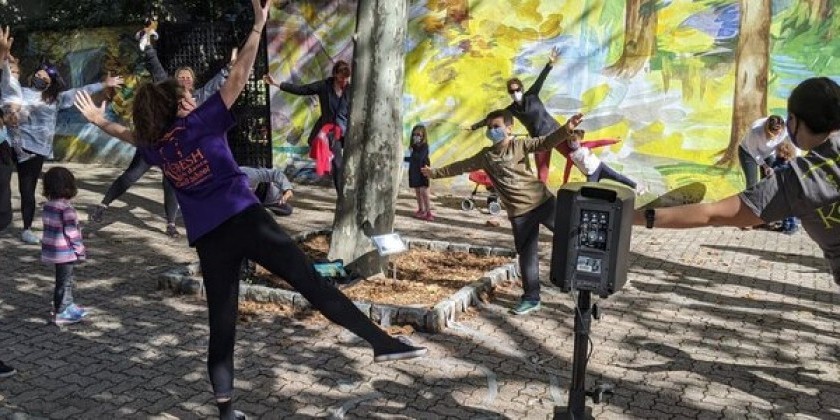 Company:
Koresh Dance Company
Spring is here! Come shake off the winter blues with us outside at some of our favorite Philly parks. Learn some new moves, play some games and make your own dances with our Koresh Kids Dance teaching artists. These free, 45 minute classes are aimed for dancers in grades K-5, but all ages are welcome and no dance experience is required!
SUNDAY 4/18
4-4:45PM
Capitolo Playground
900 Federal St.
SATURDAY 5/1
2-2:45PM
DiSilvestro Playground
1701 S. 15th St.
Special KYE performance at 1:45pm
SATURDAY 5/22
2:30-3:15PM
Starr Garden Playground
600 Lombard St.
Special KYE performance at 2:15pm
**Classes are capped at 25 participants to observe social distancing. To Pre-register visit, https://www.koreshdance.org/koresh-kids-dance
About Koresh Kids Dance:
Beginning in 2006, Koresh Kids Dance provides free high-quality weekly in-school creative dance instruction to Philadelphia public school students in grades 2-5.
Through KKD, students learn fundamental dance techniques, how to create choreography, and to bridge dance with life skills including self-confidence, discipline, and collaboration.
Koresh Kids Dance enables children to tell their own stories through movement vocabularies that are meaningful to them. The program is geared toward educating the whole person and enriching the lives of students. We believe dance is a powerful tool for educating individuals and are committed to doing our part to include dance in the curriculum of Philadelphia's school students.