POSITION AVAILABLE: Programming Assistant / Harlem Stage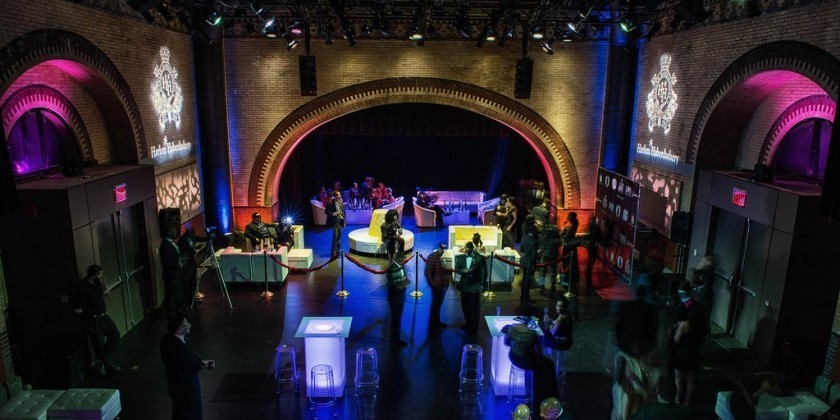 Company:
Harlem Stage
Harlem Stage celebrates and perpetuates the unique and diverse artistic legacy of Harlem and the indelible impression it has made on American performing arts. We provide opportunity and support for artists of color, and make performances easily accessible to all audiences. We introduce children to the rich diversity, excitement and inspiration of the performing arts.
The Programming Assistant reports directly to the Director of Programming.
Job Description: The Programming Assistant is responsible for assisting the Director of
Programming in all areas of programmatic activity at Harlem Stage.
Responsibilities Include (but are not limited to):
Programming
o    Serve as programmatic administrative liaison
o    Receive and process materials and information for presentations
o    Create and maintain programming files, department calendars, logs, and contact sheets
o    Assist with the creation and dissemination of performance bibles and schedules to HS staff and artists
o    Provide logistical support for performances and audience engagement activities
(e.g. artist's talks, humanities events, pre/post discussions)
o Conduct programmatic research for humanities events and community engagement initiatives o Assist with other activities as needed and devised according to schedule and goals
Education
o    Assist with correspondence and serve as liaison to schools and artists; Maintain reservation log reservation for The Frances Davis/Harlem Stage Arts Education Program
o    Provide logistical support for Education Programs
o    Work cross-departmentally with Marketing to maintain Education database, provide copy for monthly e-blasts highlighting upcoming programming, and assist with the development of a distribution strategy
Requirements of the Position:
o    Bachelor's Degree and knowledge of the nonprofit performing arts sector minimum 4 years relevant experience
o Strong verbal, written and interpersonal communication skills o Proficiency in Microsoft Office and Database Management
o    Excellent customer service, time management, research, organizational, and creative problem solving skills
o    Interest in arts administration and events management
o    Self-starter with the ability to work creatively and independently
o A passion for the performing arts and work created by artists of color o Ability to work in a fast paced environment.