PS122's COIL 2014 Festival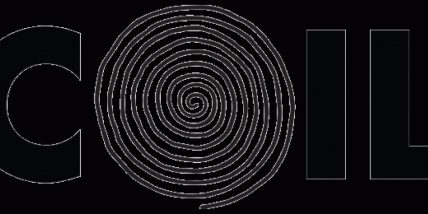 Company:
PS122
PERFORMANCE SPACE 122's COIL 2014 FESTIVAL TO PREMIERE CONTEMPORARY DANCE, THEATER AND PERFORMANCE WORKS
JANUARY 3–19, 2014
Ninth Annual Festival Spans 16 Days in Venues Across New York City


Five groundbreaking theater productions:

In TYSON vs. ALI, Reid Farrington realizes the greatest heavyweight-boxing match that never happened, placing Mike Tyson and Muhammad Ali into the ring in a way no one thought possible.

One of our country's leading playwrights, Mac Wellman, offers an offbeat, sci-fi tale performed by longtime collaborator Steve Mellor. The story is set on the tiny, imaginary planet of Muazzez.

In An Evening with William Shatner Asterisk, Phil Soltanoff creates a dynamic video oracle of the commander on the USS Enterprise, expanding our universe on contemporary arts and science as only Captain Kirk can.

Tina Satter's highly stylized House of Dance offers an intimate, heartfelt look at ambition and is set within a small town tap studio, where four dancers prepare for a competition.

In the autobiographical Have I No Mouth, Dublin-based Brokentalkers' company director Feidlim Cannon and his mother, Ann, attempt to piece together the truth in the aftermath of a family tragedy.

Three visceral dance works:

In a quartet, devoted experimentalist Heather Kravas uses a kaleidoscopic ballet, a mutating folk dance and a titillating cheer to examine the possibilities of individuals interrelating.

Okwui Okpokwasili uses song and movement to chronicle the sexual awakening and exploits of two 11-year-old girls living in the Bronx in her solo performance Bronx Gothic.

The Angola Project is a three-part solo performance by Jeremy Xido that playfully constructs a movie in real time from fragments of film and narrative, only to have it crumble into disarray.

And the 10th anniversary of CATCH, the multi-disciplinary, rough-and-ready performance series, the popular Red + White Party with sounds by Elevator Repair Service, plus soon to be announced late night programming at The Lounge at The Public Theater.


Performance Space 122's contemporary performance festival, COIL, returns for its ninth year. Spanning 16 days and taking place at multiple venues across New York City, this annual mid-winter festival "aimed at the head, the guts and the heart" (New York Post, 2011) features five ground-breaking theater pieces, three visceral dance works and the 10th anniversary of the beloved multi-disciplinary series CATCH—all from daring, risk-taking artists.

Performance Space 122 Artistic Director Vallejo Gantner commented, "For this year's COIL Festival, we turn our gaze inward by focusing on our own - New York City artists working on very intimate, personal stories of who and why we are. COIL14's artists are re-imagining how we tell these stories - with traditional forms juxtaposed against new and remarkable combinations of song, movement, fight and sound."

Most tickets for COIL will go on sale November 12. Tickets may be purchased online at ps122.org, via phone at 212-352-3101, and in person at venue box offices except where otherwise noted. Single ticket prices vary per event. Ticket packages include: The PS122 Passport (5 tickets for $75 valid through June 30, 2014) and The COIL Pass (8 tickets for $122, valid through January 26, 2014), recommended for arts professionals and performance lovers.

PS122's ninth annual COIL festival is made possible, in part, by the National Endowment for the Arts, the New York City Department of Cultural Affairs in partnership with the City Council Lambent Foundation Fund of Tides Foundation and The Andrew W. Mellon Foundation New York Theater Program.

More information about COIL can be found at ps122.org.



PERFORMANCE SPACE 122'S 2014 COIL FESTIVAL


TYSON VS. ALI (World Premiere)                                                                                           [Theater]
Reid Farrington (USA)
A 3-Legged Dog Production. Commissioned by PS122, Co-presented by PS122 and 3-Legged Dog.

3LD Art & Technology Center (80 Greenwich Street, Manhattan)
January 3, 4, 8, 9, 11, 17–19 at 7:30pm; January 10, 16 at 10pm; January 13 at 1pm
$20 ($15 students, seniors); 60 minutes

"The interplay between the live and film actors is an elegant kind of dance… a marvelous technical feat… visually arresting, aesthetically complex…" – The New York Times, 2010

Harrowing and unpredictable, TYSON vs. ALI realizes the greatest heavyweight-boxing match that never happened, placing two giants of boxing, Mike Tyson and Muhammad Ali, into the ring in a way no one thought possible. Using a volatile combination of dance, theater and new-media stagecraft, artist and director Reid Farrington examines the emotional life and physical experiences of aspiring boxers through the larger-than-life personas of Iron Mike and The Greatest. TYSON vs. ALI explores how differently these two heroes of the black community reigned as champions and how their histories and personalities affected their community and the world at large.

With choreography by Laura K. Nicoll and text by Frank Boudreaux, TYSON vs. ALI places Farrington's signature combination of live-action and lifted-video footage into a real boxing ring for a a 9 round fight. Using precise video editing and projection techniques, Farrington lifts each boxer out of their respective careers and private histories and engages them with one another. As the two jab, block and weave in video projection, live stunt performers silhouette their every move, landing real blows, creating a viscerally convincing version of the impossible: Ali and Tyson boxing and interacting as contemporaries.


Muazzez (New York premiere)                                                                                                 [Theater]
Written and Directed by Mac Wellman (USA)
Co-presented by PS122 and The Chocolate Factory

The Chocolate Factory (5-49 49th Ave., Long Island City, Queens)
January 7 at 7:30pm; January 8 at 7pm; January 9 at 8pm; January 10 at 6pm; January 11 at 2pm and 6pm; January 15–17 at 8pm
$20 ($15 students, seniors); 45 minutes

Muazzez is derived from A Chronicle Of The Madness Of Small Worlds, a collection of offbeat sci-fi stories by renowned author, playwright and poet Mac Wellman. All of the stories take place on various asteroids or planetoids. This particular tale is set on the tiny planet of Muazzez, where an abandoned cigar factory narrates a tale of bumps, tilts and a talon-like claw, digging deep into a hole of investigatory Boogie Woogie.

Written in Wellman's playful, experimental style, Muazzez is performed by longtime collaborator Steve Mellor. Intentionally staged in the simplest of terms, the result is an intimate encounter with a decade's long collaborative between one of our country's leading playwrights performed by one of our great actors.


a quartet (New York Premiere)                                                                                                 [Dance]
Heather Kravas (USA/France)
Commissioned by PS122, co-presented by PS122 and The Kitchen

The Kitchen (512 W. 19th Street, Manhattan)
January 8, 9, 10, 12 at 5pm; January 11 at 10pm; January 13 8pm
$20 ($15 students, seniors); 90 minutes

Comprised of a kaleidoscopic ballet, a mutating folk dance, a Constructivist-inspired manifesto and a titillating cheer, Heather Kravas' a quartet compulsively explores the implications of its title: four contemporary dancers, executing four dances, each comprised of four parts.

With performances by Oren Barnoy, Cecilia E, Jennifer Kjos and Liz Santoro, a quartet examines and questions the politics of societal fidelity: How do disparate beings become one faction? What is the nature of exclusion and opposition? What defines us as individuals and as communities? Where is the end of us and the beginning of them?

a quartet is a cult, an essence, a machine, a snowflake, a Utopia and a quotation mark.


An Evening with William Shatner Asterisk (New York premiere)                                              [Theater]
Phil Soltanoff
Co-presented by PS122 and New Ohio Theatre

New Ohio Theatre (154 Christopher Street, Manhattan)
January 9, 10 at 9pm; January 10 at 7pm, January 11 at 3 and 7pm; January 12 at 2pm
$20 ($15 students, seniors); 60 minutes

While most theatrical works still hold to a model where the actor is at the center of the theatrical universe, An Evening with William Shatner Asterisk considers a post-human theater. The work explores the possibilities that occur when the principle player is technological and acts in symbiosis with a human performer. Through meticulously cataloguing and remixing everything William Shatner ever said on the original Star Trek series, Phil Soltanoff creates a dynamic video oracle of the lead commander on the USS Enterprise, expanding our universe on contemporary arts and science as only Captain Kirk can.

Upon it's 2012 world premiere in Austin, Katherine Craft in Culturemap Austin wrote, "Phil Soltanoff (director), Rob Ramirez (systems designer), and Joe Diebes (writer) have created a rich thought piece unafraid to tackle large philosophical questions while also gently mocking its own attempts to unravel them. Underneath all of the layers of technology lies a very human frustration with the inarticulateness of language and the vagaries of defining the human existence."

Phil Soltanoff is devoted to creating innovative, hybrid work in which the arts collide in compelling ways. He challenges familiar forms, builds links among seemingly incompatible media and materials and employs new technologies in surprising and human ways.


House of Dance                                                                                                                      [Theater]
Written and Directed by Tina Satter
Commissioned by PS122, co-presented by PS122 and New York City Players

Abrons Arts Center (466 Grand Street, Manhattan)
January 9 at 7pm, January 10 at 8:30pm , January 12 at 4pm, January13 at 3pm
$20 ($15 students, seniors); 60 minutes

Following a sold-out, critically acclaimed run this fall, which Ben Brantley in The New York Times called, "enchanting," and, "so very refreshing," Tina Satter's House of Dance returns as part of COIL 2014 for five performances only.

At a small town tap studio, four dancers prepare for a competition. Tensions flare and dead dreams fly back to life as head instructor Martle (Jim Fletcher) teaches his student Lee (Jess Barbagallo) the ways of the stage. Satter's highly stylized writing and direction creates a heightened reality and an intimate, heartfelt look into defining oneself in the context of others.


CATCH 60: CATCH Takes the Decade                                                                                    [Multi-disciplinary]
10TH Anniversary Edition
Co-presented by PS122 and The Invisible Dog Art Center

The Invisible Dog Art Center (51 Bergen Street, Brooklyn)
January 11 from 8-10pm 
$20 for entry throughout the evening

"It's hard to justify seeking any other form of entertainment with your Saturday night." – The New York Times

CATCH 60 celebrates the 10th anniversary of "everyone's favorite" hydra-headed, multi-disciplinary, rough-and-ready performance series with a blowout birthday performance bash on two floors of the Invisible Dog. This special iteration is smattered with CATCH luminaries and artists in an evening of performance mayhem featuring works by Ivy Baldwin, Tei Blow, Daniel Fish & Andrew Dinwiddie, Cynthia Hopkins, Molly Lieber & Eleanor Smith, Jenny Marytai Liu, Rebecca Patek, Jennifer Rosenblit, Geoff Sobelle, Anna Sperber and more.

CATCH is curated with delicate irreverence by Jeff Larson, Andrew Dinwiddie and Caleb Hammons.


Bronx Gothic (world premiere)                                                                                                [Dance, Theater]
Okwui Okpokwasili
Co-commissioned & co-presented by PS122 and Danspace Project

Danspace Project (131 E. 10th Street, Manhattan)
January 14, 16-19 at 8pm
$20 ($15 members); 60 minutes

"[An] arresting artist…ruthlessly clean and clever…" – Time Out New York

In Bronx Gothic, Okwui Okpokwasili uses song and movement to chronicle the sexual awakening and exploits of two 11 year-old girls living in the Bronx. Corner bodegas, Newport loosies, and Orchard Beach on fire are a few of the memories that threaten to break the body in this partially true chronicle of one woman's past. Recalling the West African griot storyteller tradition and the epistolary trope of Victorian Gothic novels, Bronx Gothic features an intensely physical solo performance by Okpokwasili—best known for her work with Nora Chipaumire, Ralph Lemon and Dean Moss—along with direction and visual design by Bessie award-winner Peter Born.


The Angola Project (NYC premiere of Part 3)                                                                          [Dance, Theater, Film]
Jeremy Xido
Co-presented by PS122 & The Invisible Dog Art Center
The Invisible Dog Art Center (51 Bergen Street, Brooklyn)
January 14 at 7pm – PARTS 1 & 2, January 15 at 7pm & 9pm – PART 3, January 16 at 7pm – PARTS 1 & 2, January 17 at 7pm – FULL TRILOGY
$20 ($15 students, seniors); Parts 1 & 2 - 120 minutes, Part 3 – 60 minutes
$25 Full Trilogy; 3 hours run time with dinner break

"The marvelously quixotic attempt of an artist trying to figure out what he wants to say and how best to say it…" – The New York Times

The Angola Project is three-part solo performance that playfully straddles the worlds of live performance and filmmaking, constructing a movie in real time from fragments of film and narrative, only to have it crumble into disarray. Across a trilogy of solo performances that tear apart the tradition of 19th century travel lectures, Jeremy Xido leads the audience on a very personal journey into real-life attempts to finance a film and confront the truth of mortality. The Angola Project was created by Igor Dobricic, Claudia Heu and Jeremy Xido.

Jeremy Xido is originally from Detroit and graduated with a degree in Painting and Comparative Literature from Columbia University in New York. He is a Fulbright Alumnus and trained at the Actor's Studio. Since 2003 he has been the artistic co-director of the performance and film company CABULA6, which was voted "company of the year 2009" by Europe's most prestigious performance magazine, Ballettanz, and awarded "Outstanding Artist of the Year 2010" by the Austrian Ministry of the Arts.


Have I No Mouth (U.S. premiere)                                                                                               [Theater]
Brokentalkers (Ireland) 
Presented by Irish Arts Center in association with Baryshnikov Arts Center as part of Performance Space 122's COIL 2014 Festival.
Baryshnikov Arts Center, Jerome Robbins Theater (450 W. 37th Street, Manhattan)
January 14–18, 21–25 at 8pm; January 19, 26 at 3pm
$25 / $20 IAC members, students & seniors; 70 minutes

"A raw, poignant, and deeply moving piece of excruciatingly honest storytelling." – Irish Theatre Magazine

In Have I No Mouth, Brokentalkers' company director Feidlim Cannon and his mother, Ann, take a brave, unflinching look at their past and attempt to piece together the truth in the aftermath of a family tragedy. Through a mixture of therapy and ritual, they explore old memories, childhood recollections and the different ways we heal ourselves after unthinkable things happen. Have I No Mouth is a moving and astonishingly unvarnished portrait of a significant family experience and a celebration of the ever-changing relationship between mothers and sons.

Brokentalkers is a Dublin based theater company formed in 2001 by Feidlim Cannon, Damien Fenty, Gary Keegan and Faye Munns after graduating from De Montfort University, Leicester. Over the past 10 years, under the artistic directorship of Feidlim and Gary, Brokentalkers has built a reputation as one of Ireland's most innovative and original companies by making formally ambitious work that defies categorization. This work has been presented in a variety of spaces, ranging from theatres to public spaces, disused sites and the Internet. Brokentalkers' shows respond to the contemporary world and use elements such as original writing, dance, classic texts, film, interviews, found materials and music to represent that world in performance. With Have I No Mouth, Brokentalkers continues to explore the world we live in with honesty, originality and humor.


Additional Events

Red + White Party 2014
at SPiN New York (48 East 23rd Street, Manhattan)
January 12; Doors at 7pm
Single tickets from $30, VIP tables from $500 (includes 10 tickets and a Ping-Pong table of your own all night)

PS122 invites you to drink, mingle and play a rousing game at the city's #1 Ping-Pong social club, SPiN New York. Socialize with COIL artists, PS122 staff and board members all while feasting your ears on a veritable smorgasbord of live and prerecorded sounds brought to you by Elevator Repair Service (ERS)  – DJ Djuna "Jake" Barnes (aka Kate Scelsa) starts the evening off with gender revolution pop; a musical number by the cast of the ERS / Sibyl Kempson work-in-progress Fondly, Collette Richland; DJ Hotel Scampi (aka Mike Iveson) compels you to the dance floor with Euro dance dirt; and ERS sound designers enhance the Ping-Pong tournaments with a ridiculous real-time sound score.

Late Night Programming at The Lounge 
The Lounge at the Public Theater (425 Lafayette Street, 3rd Floor, Manhattan)
January 9-19; 9:30pm-Late; Free

Cap the night off with drinks and revelry at the official festival spot, The Lounge. COIL, PROTOTYPE, Under the Radar and American Realness festivals come together for the first time to bring an eclectic mix of adventurous music, cabaret performance and late night offerings for our intrepid audiences and festival artists. 


About Performance Space 122

Performance Space 122 (PS122) provides incomparable experiences for audiences by presenting and commissioning artists whose work challenges boundaries of live performance. PS122 is dedicated to supporting the creative risks taken by artists from diverse genres, cultures and perspectives. We are an innovative local, national and international leader in contemporary performance.

Beginning in 2011, PS122 embarked on one of the most unusual and potentially radical shifts in its history, including a re-structuring of artist support, a business model overhaul, and the renovation of our building. As PS122's East Village home undergoes a much-needed interior renovation supported primarily by the City of New York, DCA and DDC, PS122's core activity continues to be providing audiences with contemporary live performance.

For over 3 decades, Performance Space 122 has been a hub for contemporary performance and an active member of the cultural community. Under the curatorial vision of Vallejo Gantner (Artistic Director 2005 – present) PS122 has developed a set of programs designed to re-establish the value of live performance, provide singular experiences for audiences that inspire critical thinking, and sustain the creative process for artists throughout their career. Largely in partnership with peer organizations, PS122 currently presents artists in all disciplines in spaces all over the city during an annual fall & spring season and COIL festival in January.

In addition to the commissioning and presenting of artists from NYC across the US, and around the globe, PS122 has increased our activity off the stage to provide audiences with a variety of access points and context for the work on stage. These activities include both talkbacks with the artists as well as in depth conversations that bring together luminaries from non-arts disciplines to discuss a variety of topics including everything from religion, to migration, to queer real estate and cultural diplomacy. PS122 encourages the asking of questions and debate of contemporary society's issues in both artistic practice and audience experience.

Website: ps122.org
YouTube: http://www.youtube.com/user/PerformanceSpace122
Twitter + Instagram: @PS122
Facebook: http://www.facebook.com/ps122